Great gift ideas for San Francisco park lovers: Buy local, benefit local parks
Our fun park products are designed in San Francisco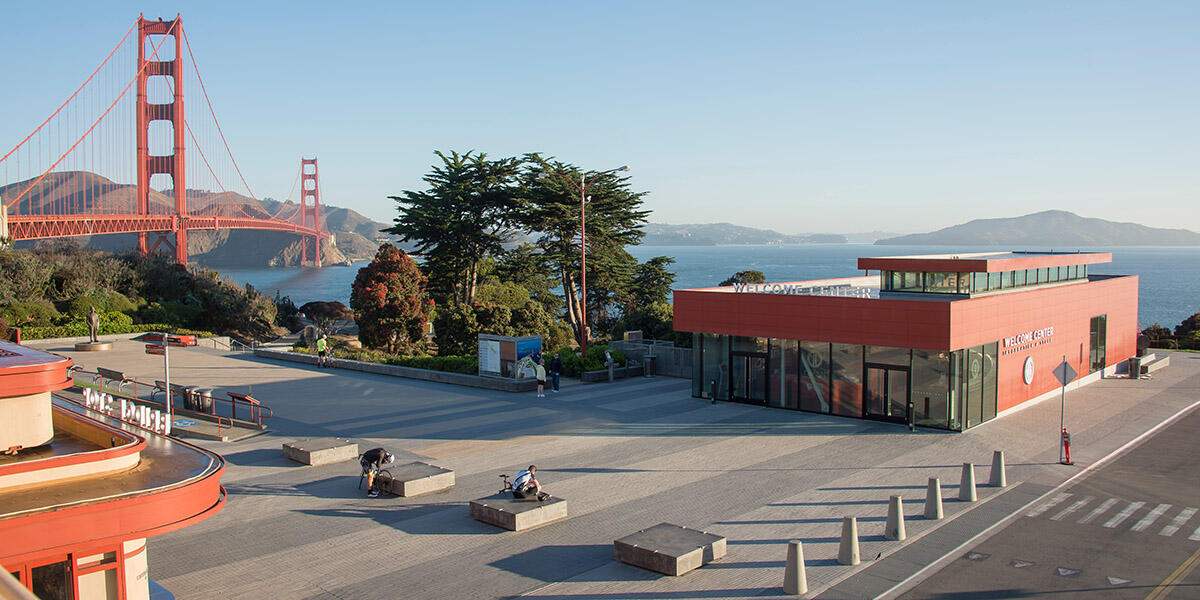 Golden Gate Bridge and the Welcome Center, which is filled with artifacts, info, and fun bridge-themed gifts.
Alison Taggart-Barone / Parks Conservancy
While working on "Views of San Francisco: A Calming Coloring Book," Parks Conservancy Graphic Designer Charles House sat for hours in the calming vistas he was creating. When he needs to draw the Golden Gate Bridge, he steps outside his office at Fort Mason for bridge views.
"I can go to Muir Woods and sit there and draw, and count that as work," Charles said. "It's kind of mind-blowing."
Parks Conservancy products, from iconic park posters to intriguing books, are unlike anything else you can gift this holiday season. They're created by local people, using artifacts and inspiration from the Golden Gate National Recreation Area, and all proceeds play a vital part in supporting our beloved parklands. 
Here are some of our top picks for this holiday season:
The Parks Conservancy has been selling park-themed products since we started offering postcards from a tiny store on Alcatraz in 1982. Things took off when we introduced the park icons series in 1995. The Michael Schwab-designed images of park sites were so popular, the ads were stolen off bus shelters in San Francisco. Our larger collection of award-winning products and books, directed by Vice President of Interpretive Sales Robert Lieber for the past 24 years, have become iconic symbols of our national parklands.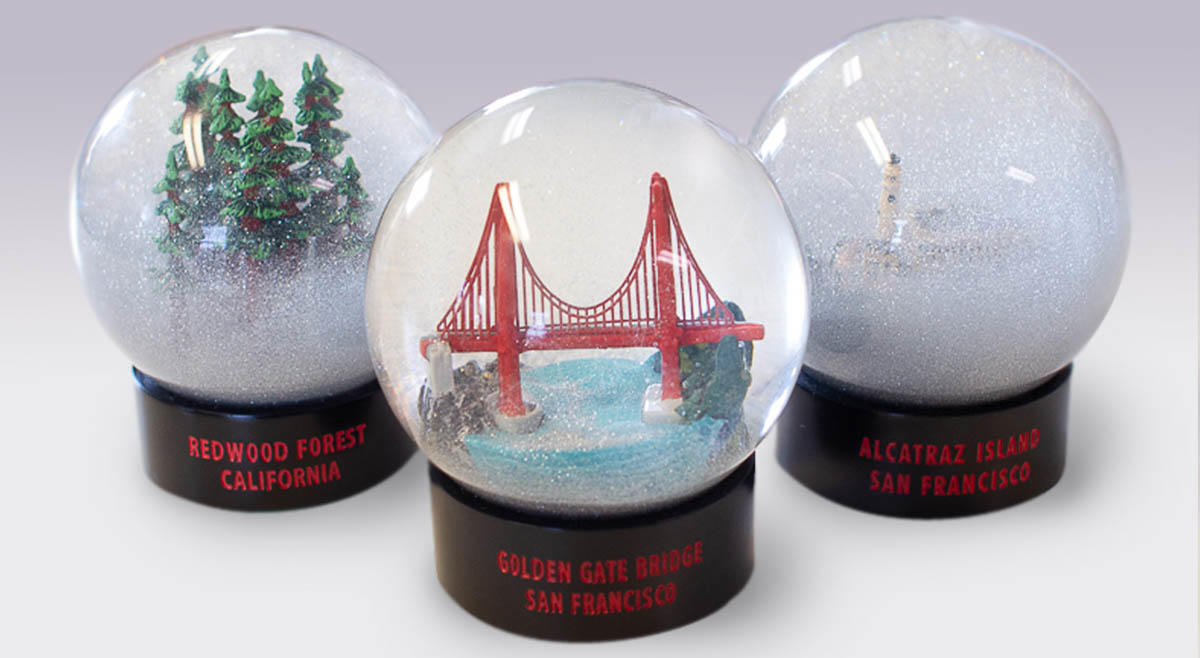 The Parks Conservancy's fog globe collection.
Parks Conservancy

Many of our products are designed to bring park history and stories directly to visitors. Kate Clevenger knows that better than most. Kate was a museum consultant to the NPS, working with the vast archeology collection in the GGNRA, before coming to the Parks Conservancy. We now work with NPS to display park artifacts in special museum-like stores, and use real items as the basis for replica products like our Golden Gate Bridge rivet and Alcatraz cellhouse key.
"It's this really cool feedback loop," said Kate, who's now our Retail Publications and Content Manager. "People can take home something truly unique, and we're able to support the parks in this really positive way."
Our products are rooted in the parks. We hope the Tallest Tree stacking blocks might inspire young people to love redwoods for the rest of their lives, or the Golden Gate Bridge Believe it or Not book might help adults learn something new about a beloved landmark. Many products come from a deeply personal space.
"Both of my kids know the parks so well and benefit from the parks," said Sarah Lau Levitt, Director of Product Development. "Helping the parks and helping that younger generation, it's such a great feeling."
WHERE TO GET YOUR GIFTS
Dec. 4-6 only, we're offering 25% off for members at the Golden Gate Bridge Welcome Center and in our online store. Members always receive 15% off in stores and online. Become a member today!
Get your holiday shopping done easily and early by shopping online at store.parksconservancy.org
Thank you for helping to support these parks this holiday season!
November 12, 2020