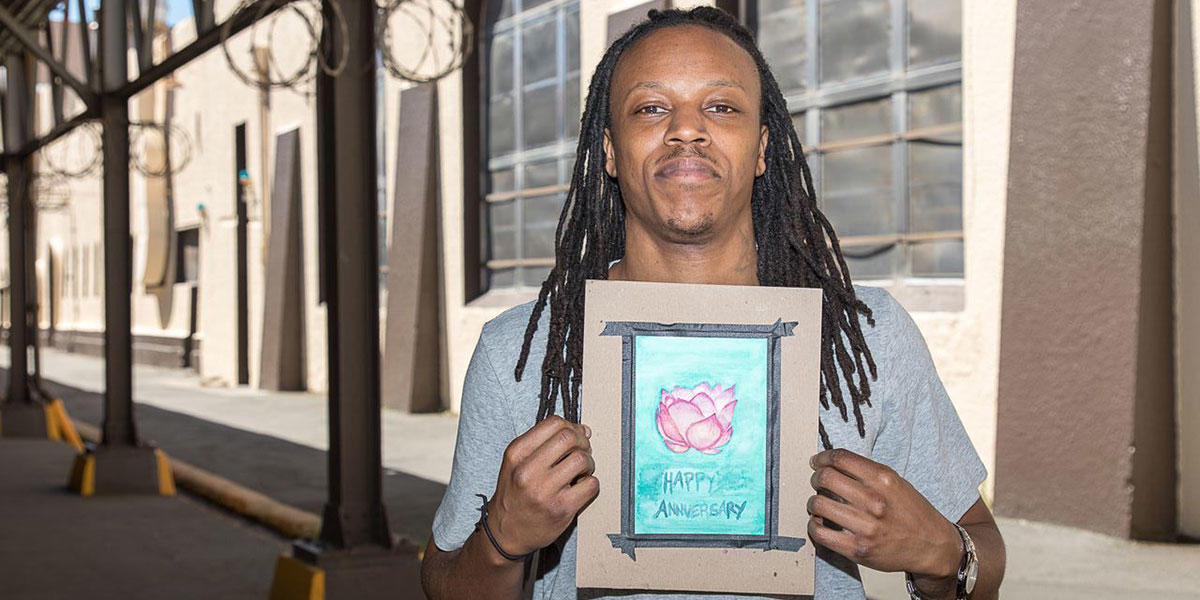 Connection Lost: Families Unraveled by Prison
Peter Merts
In partnership with the National Park Service and the Golden Gate National Parks Conservancy through Art in the Parks, the San Quentin Arts in Corrections Program of the William James Association presented Connection Lost: Families Unraveled by Prison, their fourth exhibit on Alcatraz Island. The exhibit showed paintings, drawings, prints, and writings by inmates from San Quentin State Prison, California's oldest correctional institution. 
Alcatraz Island, best known as the infamous federal penitentiary from 1934-63, unfolds a layered history as Native American land, a Civil War-era military fortress, and the site of the Native American occupation by the Indians of All Tribes from 1969-71. Alcatraz is now part of the Golden Gate National Recreation Area, and offers a unique space to reflect on the impact of mass incarceration today. 
The Bureau of Justice Statistics estimates that in 2007, more than half of those imprisoned in the United States were parents, affecting over 1.7 million children under the age of 18. Rutgers University determines that one in 28 children in the US have an incarcerated parent. About one-third of these children grow to adulthood while the parent is incarcerated. Additionally, Cambridge University reported that one in four women currently has a family member in prison. 
Connection Lost highlighted the separation of these San Quentin inmates and their families, and how art can play a vital role in strengthening those relationships. The William James Association Prison Arts Project facilitates art classes and workshops with inmates, as well as high-risk youth and parolees, and exhibits their work to share their stories and raise awareness of those affected by the prison system.
Connection Lost Panel
Troy Williams is the new editor of the Bay View newspaper, a videographer, an activist, and restorative justice leader in Oakland. 
Watani Stiner is an author currently writing his soon-to-be-published memoir. He is also working as a restorative justice leader in Oakland.
Below is a brief excerpt from the poem I Write for My Children by former inmate Watani Stiner:
I write for my children
in words only hearts can fathom
I write for my children
pen-drenched in love storms
and magical poems;
each alphabet a teardrop.