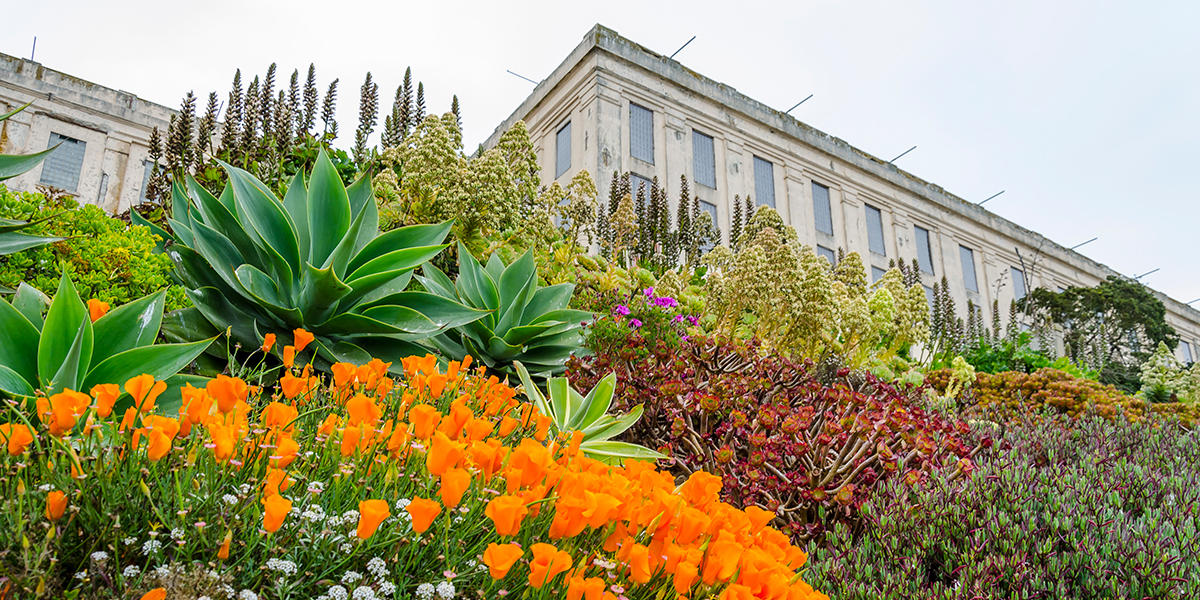 Gardens at Alcatraz
Alison Taggart-Barone/Parks Conservancy
Alcatraz gardeners needed tough plants that could survive with little water or care. In the 1930s, the warden's secretary, Fred Reichel, asked the California Horticultural Society and pioneering western plant breeders for seedlings that might do well on the island. Many of the species that he imported came from the world's other Mediterranean climates, and flourished through 40 years of neglect after the prison closed. About 15 rose species survived without care from the prison periods. Learn more about Alcatraz island's roses.
Today, visitors to Alcatraz find a landscape alive with fragrant old roses, fig trees, bulbs, and colorful succulents—historic examples of sustainable planting. Where historic plantings were lost, visitors now see new plants with low maintenance and water needs more appropriate to today's conditions. These substitute plants, brought into the gardens starting in 2005, are similar in type, form, scale, and color to the plants in historic photographs.
See a list of survivor plants on Alcatraz Island.