PYC Partner Organizations
The Park Youth Collaborative works with youth-serving organizations throughout the park to support their staff in reaching new levels of scale and impact for their youth programs.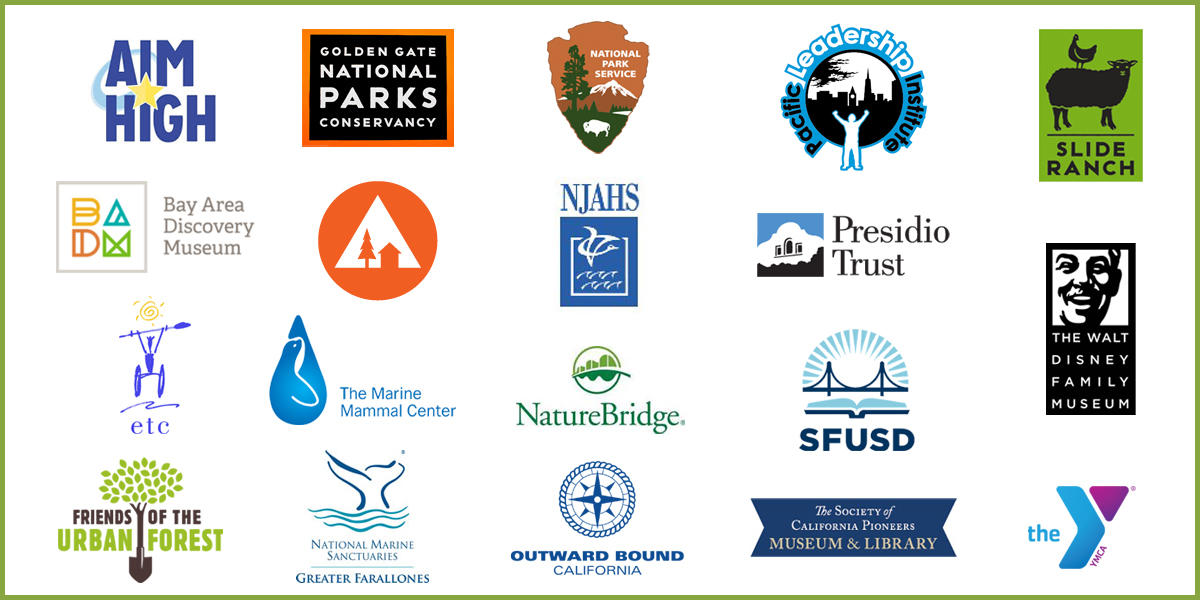 PYC collaborates with more than fifteen youth serving organizations throughout the Golden Gate National Parks
With backbone support from the Golden Gate National Parks Conservancy in partnership with National Park Service and Presidio Trust, the Park Youth Collaborative (PYC) is leading an effort to engage Bay Area youth in the park today in order to open up opportunities for tomorrow.
Collaborative efforts for Collective Impact
PYC's work is rooted in sharing of resources and collaboration with other youth-serving organizations in the park. By developing meaningful, lasting connections between staff across organizations, PYC is transforming the park educator landscape to create a unified community of practice. With the help of these partners, PYC has coordinated joint professional development opportunities, shared data to demonstrate collective impact, and created an accessible cross-organization program database.
In addition to major support from its three backbone agencies, PYC collaborates with staff from the following youth-serving organizations: