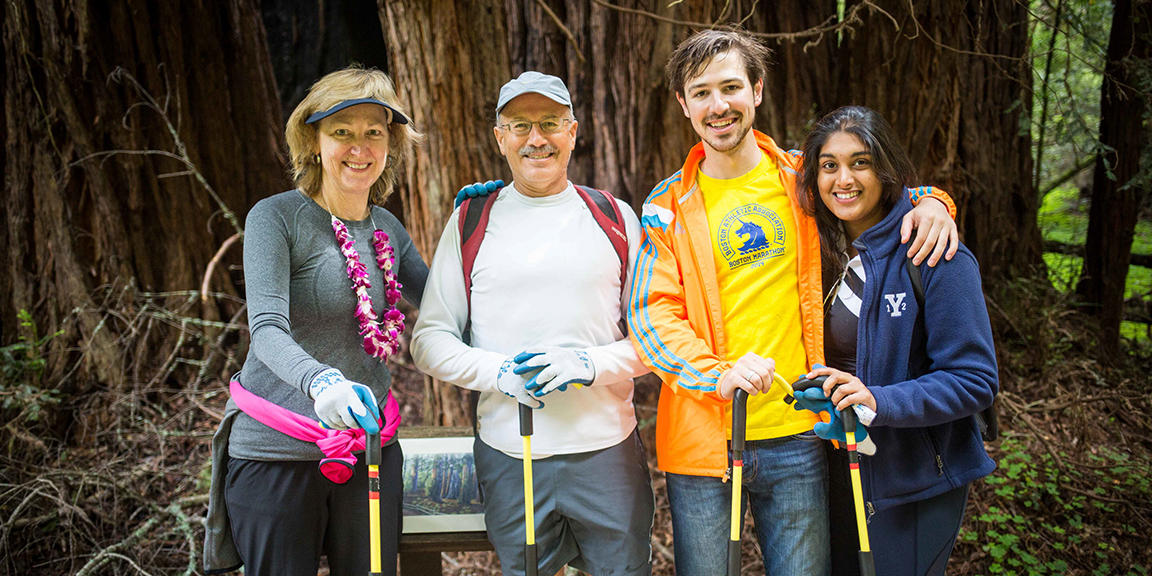 Volunteers take a break in Muir Woods
Maria Durana/Parks Conservancy
With spring upon us, the parks need your helping hands and TLC! April is a month full of festivity and activity in the parks—Earth Day, National Volunteer Week, National Youth Service Day, and National Park Week—all back-to-back!
Last April (2012) over 2,000 volunteers from our extraordinary community—including over 50 civic, school and corporate groups—rallied and rolled up their sleeves to restore our spectacular national parklands at the Golden Gate.
Join the fun this year (2013). You can celebrate by participating in a service project (or two!) in the park; activities include trail work, habitat restoration, weeding and vegetation management, growing plants, beach cleanups, and more.
It only takes a few hours and we'll teach you everything you need to know. Bring your family and friends. Enjoy some time in the Golden Gate National Parks and make a difference in one remarkable effort.
Check out these options:
For more information and registration visit our webpage, e-mail volunteer@parksconservancy.org, or call (415) 561-3044.
Added Bonus: Like Peet's on Facebook and they will donate $1.00 to the Parks Conservancy.* Peet's Coffee & Tea is committed to supporting their local communities and partnering with the Parks Conservancy to help conserve and improve our parks. (*Up to $5,000)
April 28, 2013