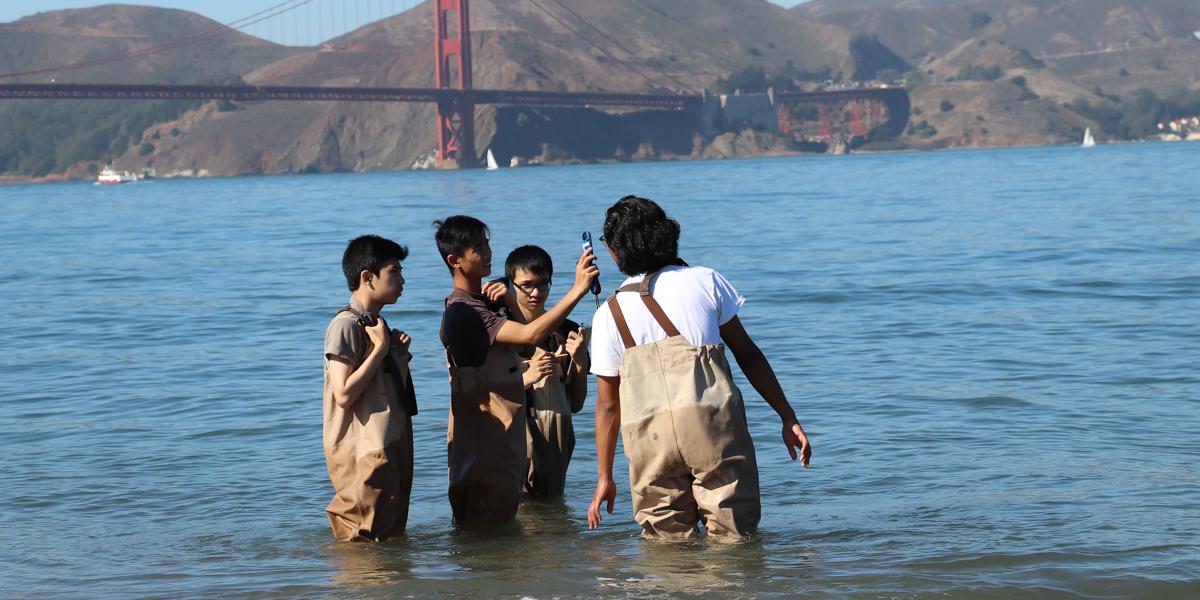 Learning about Watersheds with a Crissy Field Center Educator
Francis Taroc/Parks Conservancy
Last year, our Community Group Programs team led over 240 community programs. Community programs include ranger-led hikes, nature walks, and even offsite campfires. One of our most popular programs brings a campfire to a community organization's site. We bring the fire and s'mores—and community groups bring the smiles! We also implemented Healthy Parks, Healthy People, a monthly exercise program designed to get everyone moving in our national parks. This program uses the parks as a "gym" while also encouraging community participation.
In addition to our programs, we also offer trainings for these groups to come out to the Presidio and explore on their own. We offer a Community Group Programs Leadership Training—a three- hour-long workshop designed to provide community group leaders with the skills and resources to plan and lead a field trip to the Presidio with their group.
At the Crissy Field Center, we value developing youth and youth leaders. While we love facilitating and leading programs we feel the best way to empower organizations is to teach youth leaders and program partners how to lead and educate their own participants. We hope to train and build a force of organizations in the Bay Area that are equipped to bring diverse audiences to the Presidio to experience their national park.
This coming year, the Community Groups team hopes to partner with even more organizations. We are also incorporating more ways in which community groups can learn and experience the parks.
If you are interested in learning more about our community programs visit our webpage.
October 30, 2013