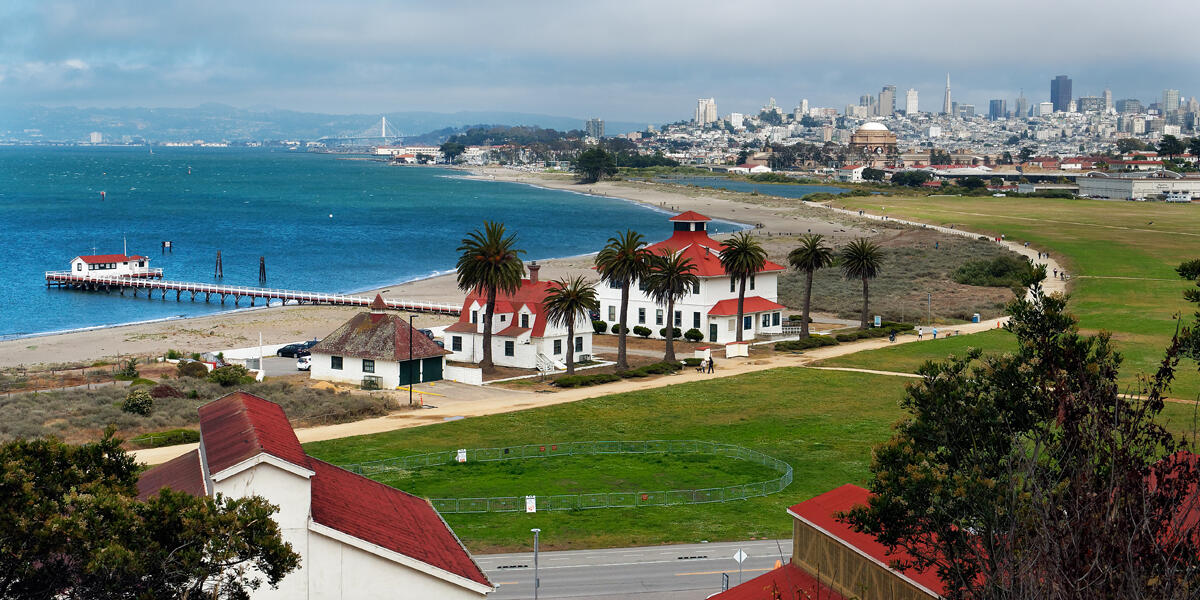 Crissy Field views
Parks Conservancy
Thirteen years after the restoration of Crissy Field and marsh, the National Park Service, Parks Conservancy, and the Presidio Trust are looking into maintenance needs or any other improvements to "refresh" Crissy Field.
Since 2000, Crissy Field, the promenade, and beaches have become one of the most popular park spaces in the region. In and around Crissy Field, the uses have been changing, encompassing everything from bicycle rentals to the leasing of hangars to Planet Granite and Le Petit Baleen.  With all this flux, the three partner agencies are taking the time to reassess traffic patterns, trail surface fixes, and other relatively minor improvements to take care of wear and tear—as well as help Crissy evolve with the area's needs.
As part of this process, we are meeting with various groups and neighbors who know and love Crissy Field, including bicyclists, walkers, sailboarders, youth and families, and more. In mid-November, the "Roving Ranger" mobile-trailhead truck parked at Crissy Field to gather input from visitors regarding improvements they'd like to see—or not see. We offered ways to suggest a variety of possible enhancements—and different ways that visitors can share their insights. We heard ideas for ways to improve signage, interest in more historic information, and concern for sea level rise.
We'd like to hear from you, too! What do you think? What do you think needs improving at Crissy Field? Where do you like to go most: East Beach, West Bluffs, the Airfield, the Promenade, or some other spot at Crissy Field? What do you love? What ideas do you have? Please send an e-mail to jgreene@parksconservancy.org or call (415) 561-3054.
Thank you for caring for Crissy Field!
January 30, 2014