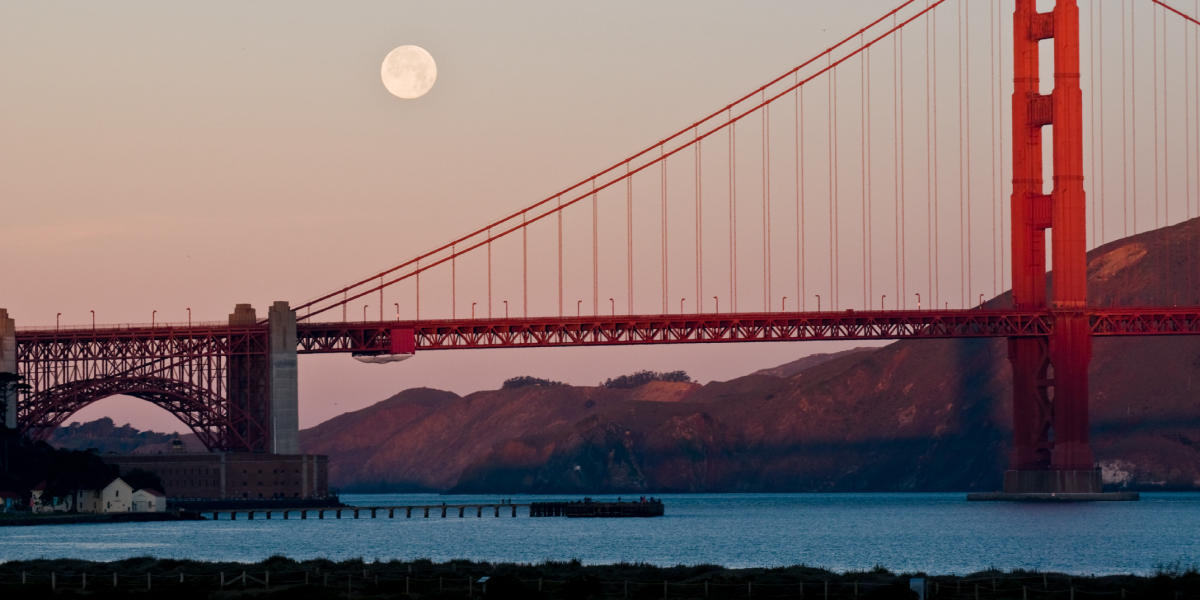 The moon rises above the bridge
Chee Tung/Parks Conservancy
The 75th anniversary of the Golden Gate Bridge is an exciting time for the Golden Gate National Parks, as the community comes together to commemorate and celebrate the history and legacy of one of the world's most beautiful and recognizable landmarks.
At the Crissy Field Center, our Inspiring Young Emerging Leaders (I-YEL) program interns wanted to be a part of the festivities in a meaningful way, so they will be debuting their yearly project on the day of the anniversary celebration, May 27. These high school students have been working fervently the last couple months creating Unmasking Media—an exploration of media exposure and its influence on youth.
In thinking about the bridge as a symbol, the interns wanted to research how the media creates a "bridge" to reach youth through messaging—whether positive or negative. This I-YEL project aims to deconstruct and explore the various aspects of media, including advertisements, music, and movies—and how they influence the identity and self-image of young people. Recognizing that youth are inundated every day with media messages that impact their decisions and ways of thinking, the interns have stated that their mission is "to empower young people through education about the messages and motives behind different types of media."
Because this project is intended for public interaction, the students wanted to create something that encouraged participation. In keeping with the Bridge festival theme, they plan to set up carnival-type booths with activities that the public can enjoy. These booths cover topics such as race and gender identity in media, consumerism, media and health, and product placement. One of the booths will be screening a short video that discusses the history of media, and includes primary interviews from youth on the subject.
 
The Crissy Field Center is proud to host this project that has been initiated, designed, and executed entirely by youth. Please make sure to visit the Crissy Field Center on Sunday, May 27 from noon  to 4 pm to experience I-YEL's Unmasking Media!
May 19, 2012