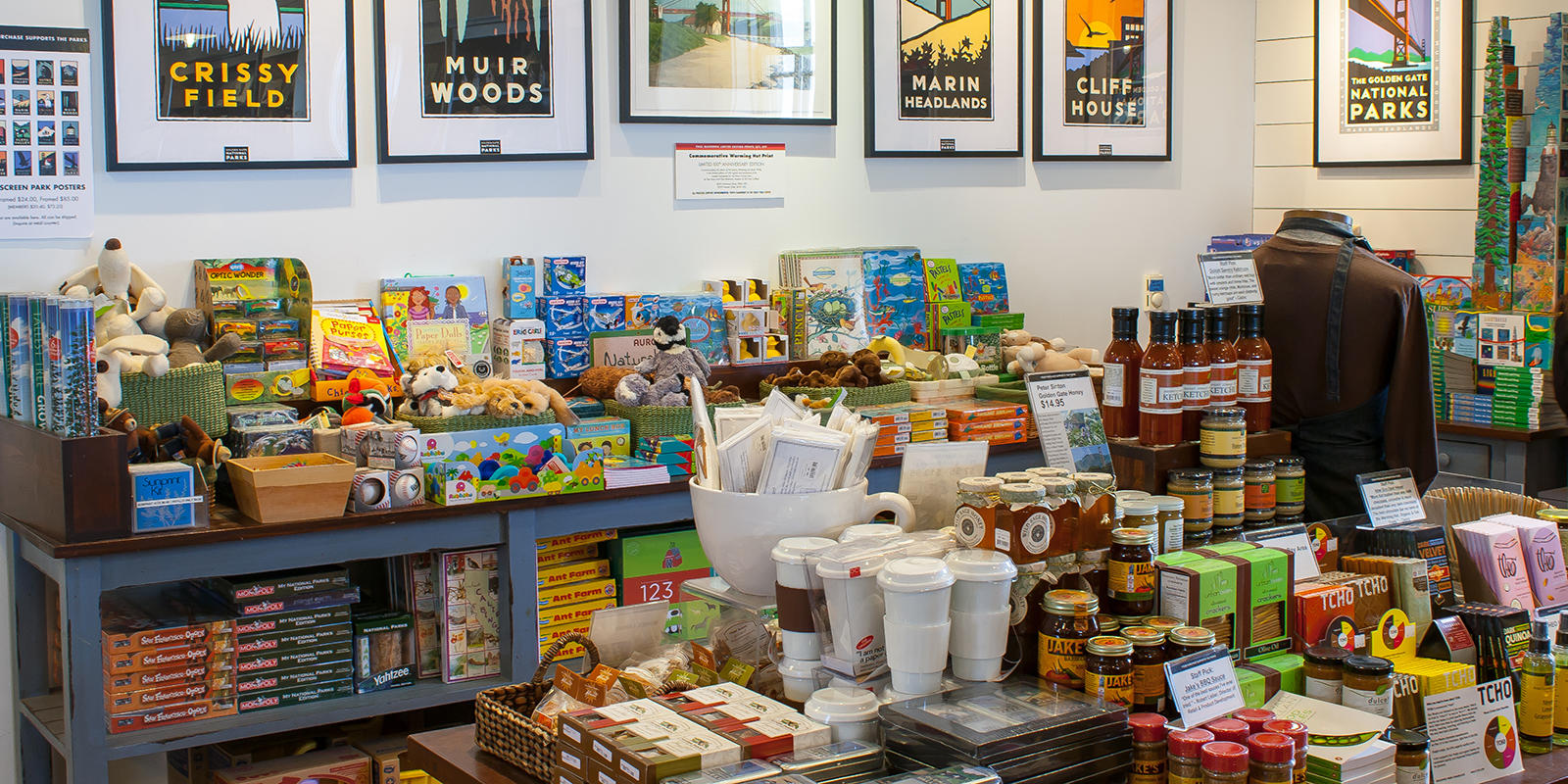 Warming Hut
Jon Costner/National Park Service
Come visit the Warming Hut at Crissy Field or the brand-new Lands End Lookout and find the perfect gift for every park lover on your gift list! From nature guides to hand-made, local crafts to vintage reproductions of park memorabilia—the park stores have something for everyone.
Members receive 15% off at all park stores—just bring in your membership ID card to receive the discount. Not a member? Join today and receive this and other fantastic membership benefits!
Here are a few of our favorite gift ideas:
Tallest Tree Growth Chart
Bring an amazing 6-foot-tall "redwood" into your child's room; this durable growth chart is easy to hang and fun to write on!

 


 

Park Tote
Michael Schwab-designed logos of 12 of our most popular park sites are featured on this beautifully printed and sturdy cotton tote bag.

 


 

New Alcatraz Comic Book
The third in our "Escape from Alcatraz" series chronicles the daring breakout of inmate John Giles—the "Lone Wolf."

 


 

Lands End Fortune Telling Deck
Inspired by the fortune-telling machines that entertained generations of visitors to the Cliff House and Playland-at-the-Beach, these whimsical cards offer a glimpse into your future, illustrated by charming historic and contemporary images.

 


 

Lands End Reflections
Give the gift of beauty and inspiration, packed in a volume of stunning photographs and quotes inspired by San Francisco's famed coast.

 


 

Golden Gate Bridge Bike Jersey
Designed to commemorate the Bridge's 75th Anniversary, this jersey combines cutting-edge athletic technology and head-turning graphics.

 


 

 
December 6, 2012