In a region with more than seven million souls living from Napa Valley to San Jose, the Bay Area can feel...a bit crowded. And while the Golden Gate National Parks are collectively the most-visited national park unit in the National Park Service system, it's still possible to find those secluded spots for those rare moments of peace, quiet, and solitude.
Here are a few of our favorite place to put the hubbub of city life in the rearview mirror: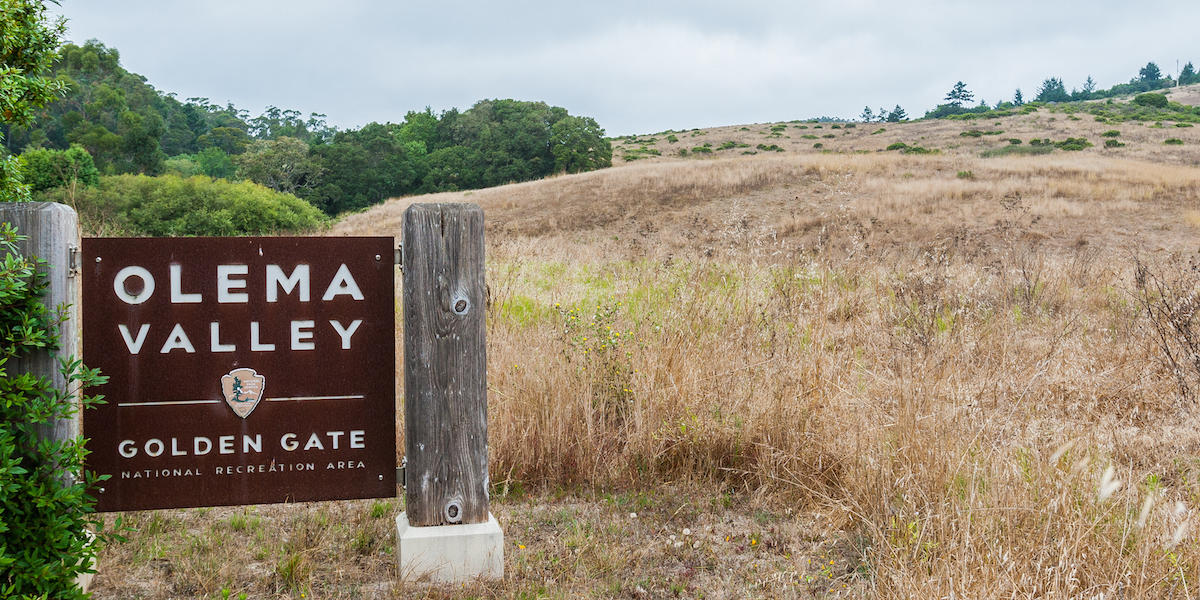 Welcome to Olema Valley
Kirke Wrench/National Park Service
The only other company you might encounter in this picture-perfect rural valley are grazing cattle. Stretching for nine miles, Olema Valley borders two national parks: the Golden Gate National Recreation Area and Point Reyes National Seashore. The redwood and fir forests from this valley provided lumber used to build San Francisco; logging transformed parts of the ridge into grassland and chaparral.
Pro tips
•    Olema Valley has limited public facilities so please carry water and other necessities when hiking.
•    To experience the region's ranching past, drive down Highway 1 between Wilkins Ranch and the town of Olema.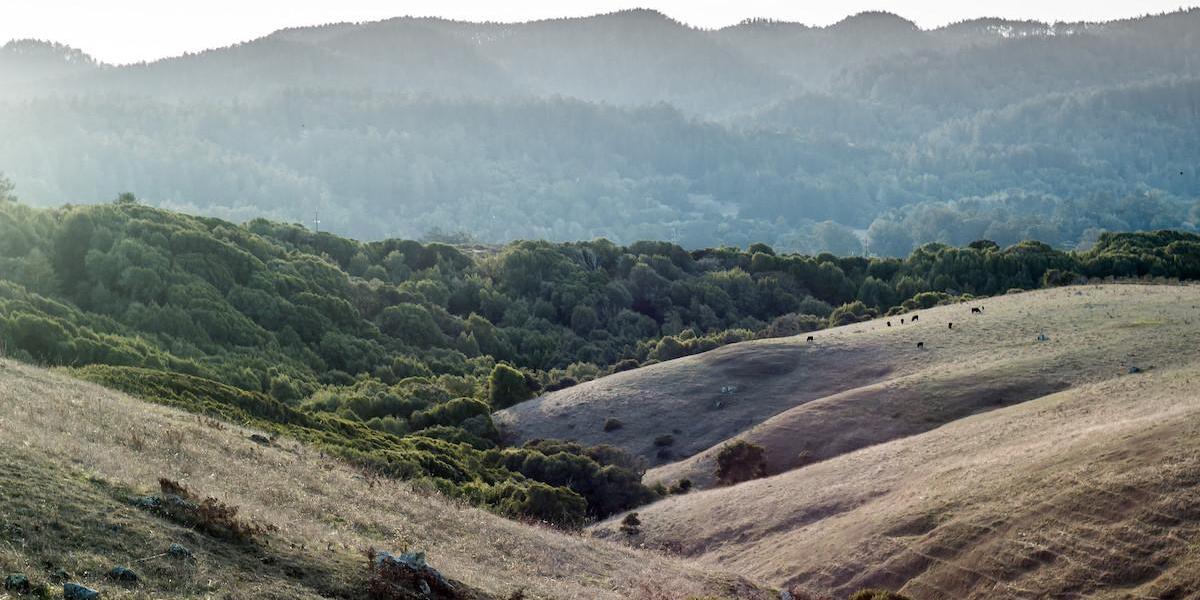 Sunset at Bolinas Ridge
Curran White/Parks Conservancy
Rising like a spine parallel to the Pacific Ocean, Bolinas Ridge offers bird's-eye views up and down the San Andreas Rift Zone. The famous fault divides Olema Valley and dips slowly down to the waters of
Tomales Bay
in the north, and Bolinas Lagoon in the south. The 10.5-mile Bolinas Ridge Trail starts in Samuel P. Taylor Park, but there are other points of entry along its length.
Pro tip: Facilities are few and far between along this tranquil hike. Be sure to bring extra water.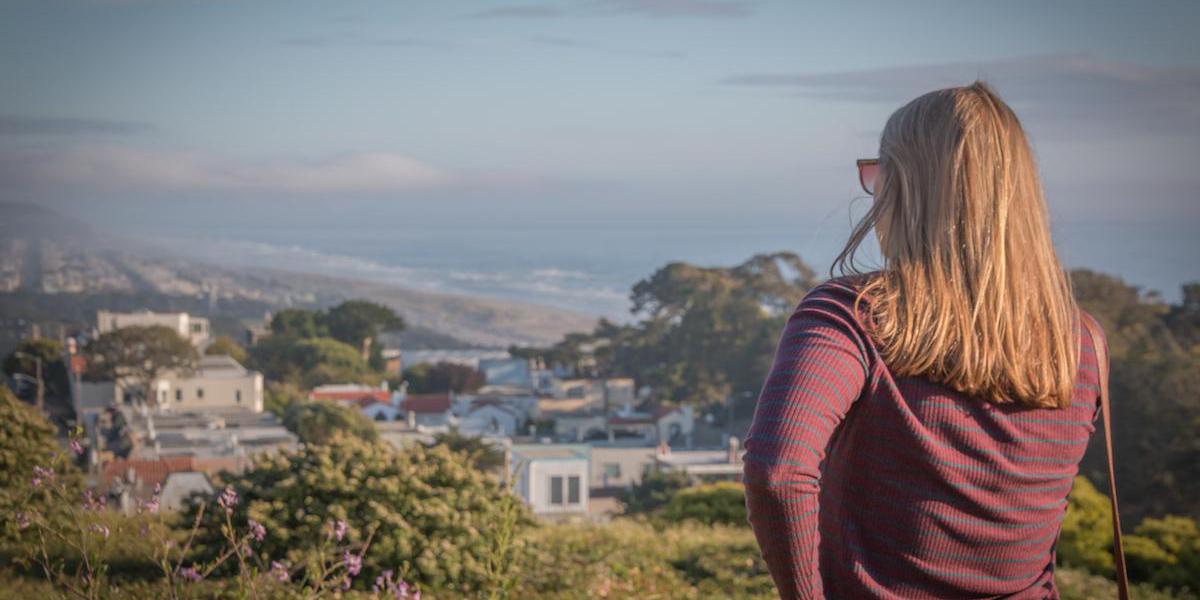 Views from Fort Miley
Curran White/Parks Conservancy
Above the treeline of Lands End, this decommissioned military outpost offers an escape from the ever-popular Sutro Baths while giving you world-class views of Ocean Beach. This secluded park site offers protection from the howling wind, a barbecue grill, and a port-a-potty. On your ascent up to Fort Miley from the corner of 8th and Point Lobos, be sure to commune with the forest of Monterey cypress trees, which helps keep this parkland obscured from the hoards of visitors at Lands End. 
Pro tips
•    It can get gusty atop Fort Miley, so be sure to bring extra layers.
•    Bring a blanket--this patch of grass is perfect for a picnic!
Phleger Estate in San Mateo County
Mason Cummings/Parks Conservancy
Looking for some alone time in a second-growth redwood forest? This park site in San Mateo County literally has a path called the Lonely Trail that will satisfy your quest for quiet. This tranquil park was once severely logged, but along its miles of trails and tumbling creeks, second-growth redwoods and firs are rising again.
Pro tip: Park at the Zwierlein Picnic Area at Huddart County Park (for a $6 fee), and follow the trail to the Miramontes Trail to access Phleger Estate.
Morning at Muir Woods National Monument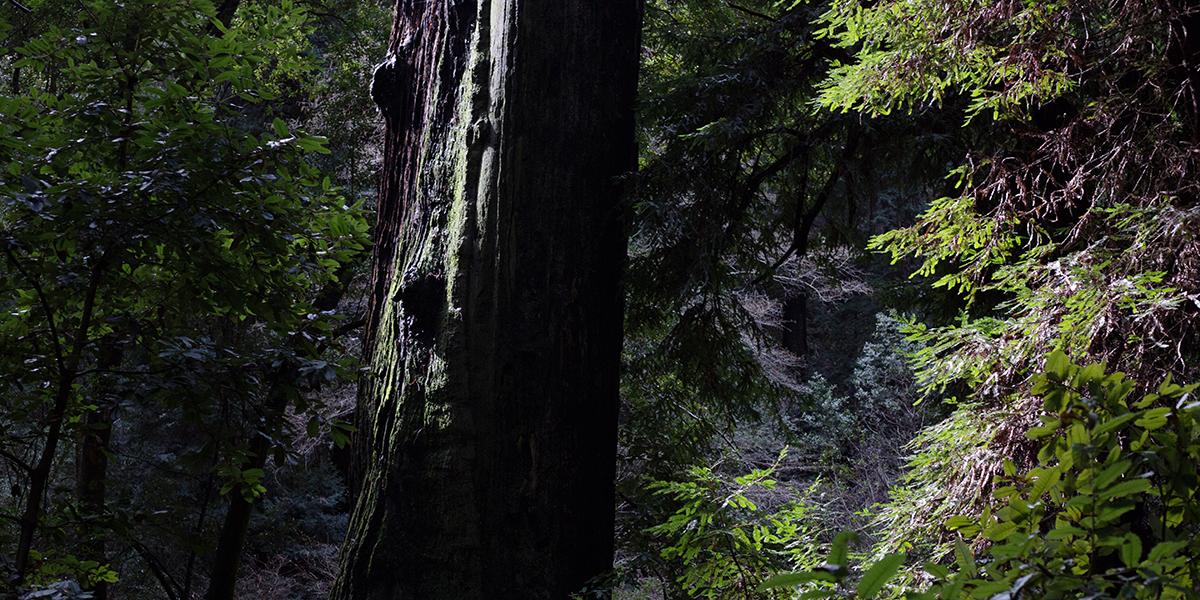 Morning in Muir Woods
Paul Myers/Parks Conservancy
We know, we know. This grove of majestic redwoods is a well-known hot spot for tourists on the weekends, but if you time it just right, you may be lucky enough to be one of a few souls wandering through the towering redwoods. Early mornings offer a chance for solitude as well as a warm light that'll help you find a moment of zen.
Pro tips
•    Late winter and early spring are not as crowded as the summer.
•    Avoid holiday weekends.
•    Weekdays are better than weekends.
•    Enjoy a quiet rainy day by dressing for the weather.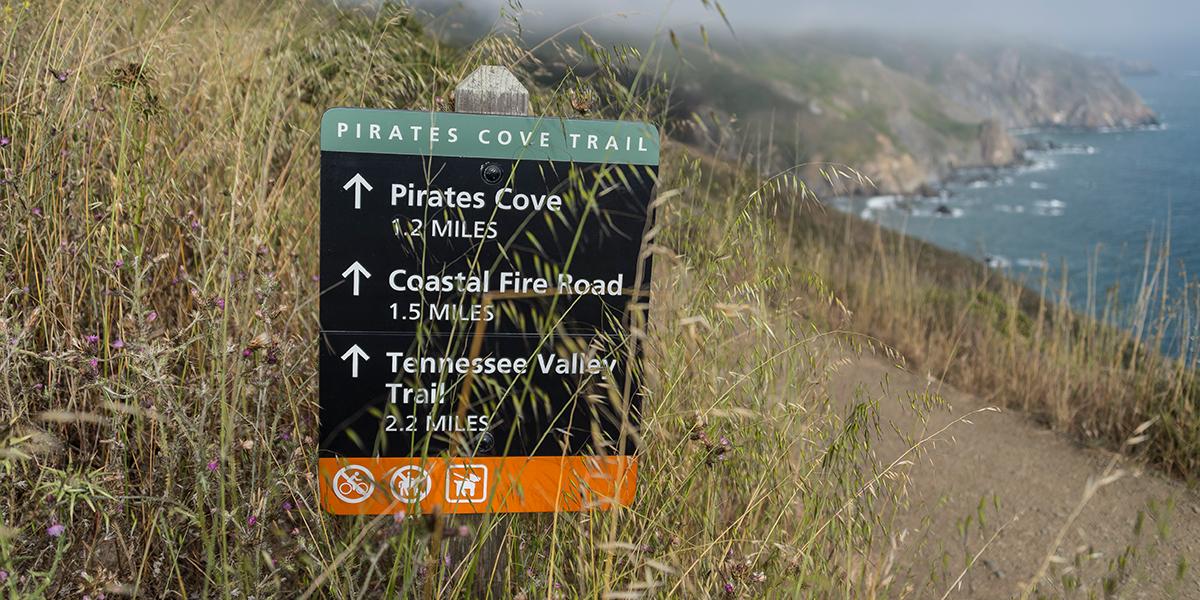 Wayfinder in the Marin Headlands
Alison Taggart-Barone/Parks Conservancy
Nestled among some of the Golden Gate National Parks' most dramatic coastal cliffs, this secluded pocket beach makes you work for the solitude you're seeking. Starting Pirates Cove is reached via a spur trail off the Coastal Trail, from the Muir Beach trailhead (about 3 miles roundtrip) or Tennessee Valley trailhead (about 6 miles roundtrip). Note that sections of the hike are steep and require some scrambling.
Pro tip: Be sure to check tides to make sure the beach is accessible and safe.
Of course, those periods of complete solitude are fleeting, so enjoy them while you can. And pay it forward to others you encounter on the trails—be mindful you're not interrupting someone's moment of peace.
Save
Save
January 1, 2017