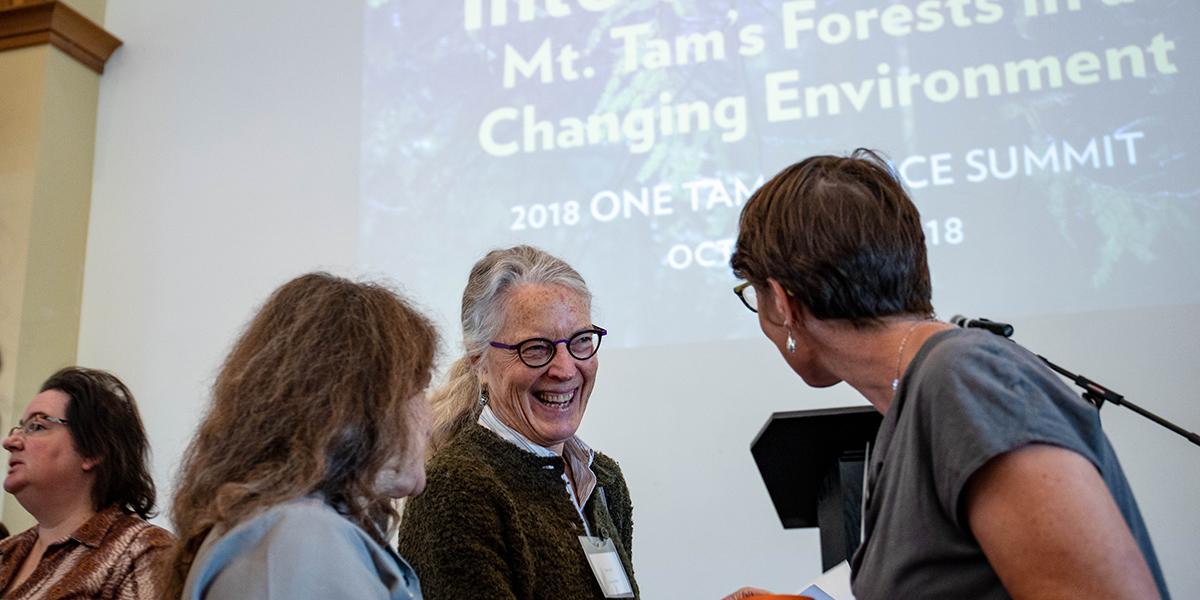 Participants at the 2018 One Tam Science Summit: "Into the Woods."
Paul Myers / Parks Conservancy
The unofficial symbol of Marin County, Mount Tamalpais encompasses some of the most beautiful, ecologically rich, and well-loved open spaces in the region. But today, the mountain and the agencies that protect it face mounting challenges.
A new partnership — the Tamalpais Lands Collaborative (TLC) — combines the expertise and resources of the mountain's four land management agencies with the Parks Conservancy to help ensure a healthy future for the mountain.
But the TLC is only part of the solution. The mountain needs you. One Tam, the TLC's community campaign, offers a way for everyone to support this land we cherish. Learn more at  onetam.org.