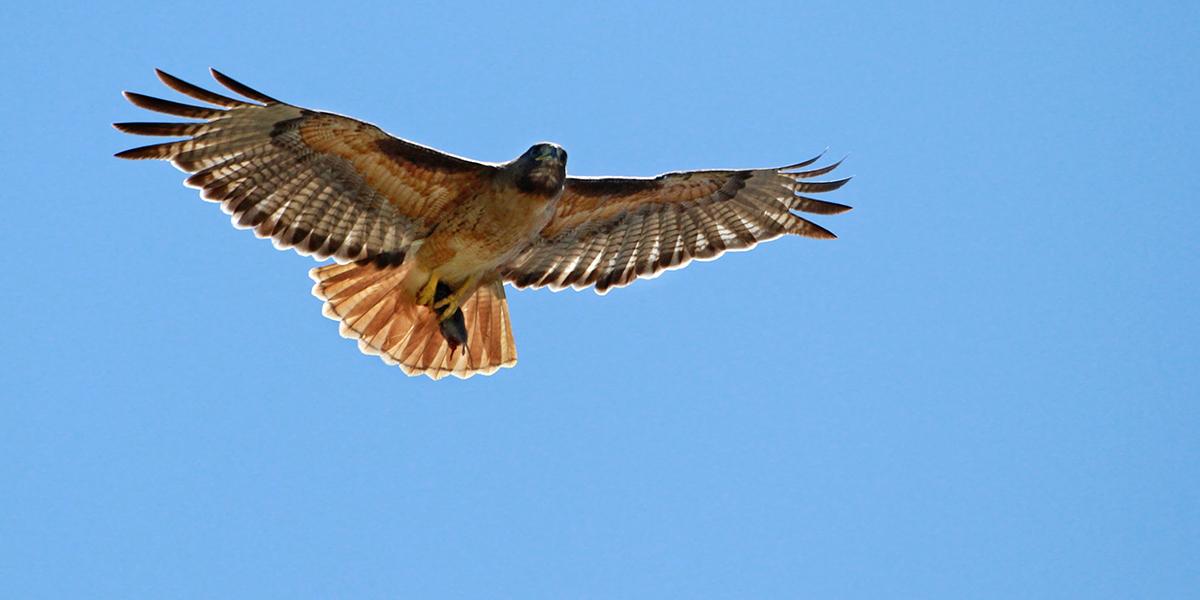 Red-tailed Hawk
Will Elder/National Park Service
You're a middle-of-the-road kind of hawk. Your tastes tend toward the mainstream, but in terms of your character, you're anything but average. Steady and reliable, you're a friend others can depend on—in good times and in bad. And you're not afraid to speak/scream your mind. So don't be afraid to take a stand!
Fun Fact: A commonly spotted raptor, the highly adaptable Redtail "eats anything and lives anywhere," according to GGRO Director Allen Fish. Its distinctive cry—piercing and authoritative—is often heard as the voice of hawks soaring in Western films.
Share your result and invite friends to take the take quiz!
Want to learn more about—and possibly see—your raptorial doppelganger? Check out Golden Gate Raptor Observatory Hawk Talk programs on Hawk Hill Marin Headlands on most Saturdays and Sundays in September and October, from noon–2 pm (check online calendar).
GGRO docents will explain our volunteer-driven Hawk Watch, banding, and tracking programs. They'll cover the basics of raptor biology and identification, and then release a recently banded hawk to the sky! No RSVP necessary; learn more here.
Just landed on this page?