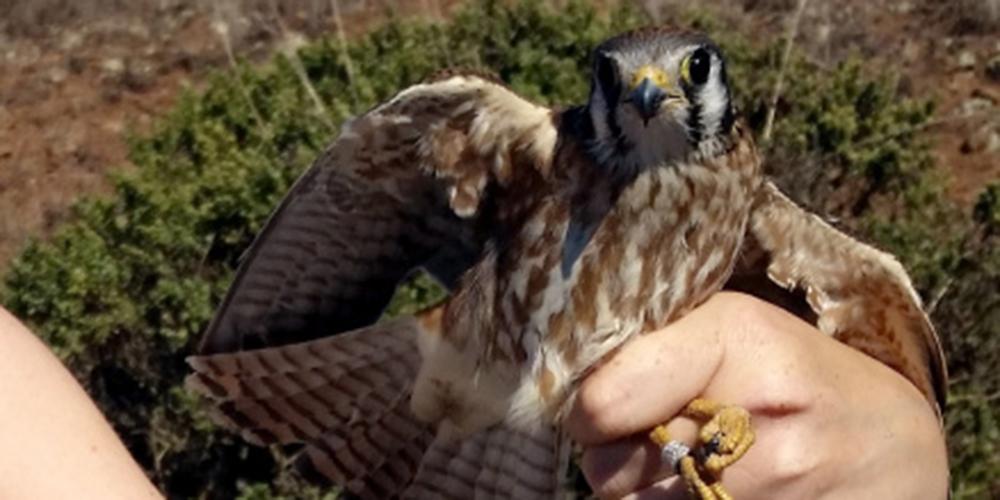 With your flashy sense of style and extraordinary abilities, you're usually the center of attention—and proud of it. Among your many virtuosic talents, you're blessed with the gift of gab and can talk yourself out of any sticky situation. Unfortunately, you're just as likely to talk yourself into one, so measure your words.
Fun Fact: Longtime GGRO bander Bill Prochnow says kestrels are favorites of the volunteers, because their big personalities belie their tiny bodies. These falcons are known to taunt and tease the banders trying to catch them; "they will hover just in front of you with their back towards you, and ignore you for hours."
Want to learn more about—and possibly see—your raptorial doppelganger? Check out Golden Gate Raptor Observatory Hawk Talk programs on Hawk Hill Marin Headlands on most Saturdays and Sundays in September and October, from noon–2 pm (check online calendar).
GGRO docents will explain our volunteer-driven Hawk Watch, banding, and tracking programs. They'll cover the basics of raptor biology and identification, and then release a recently banded hawk to the sky! No RSVP necessary; learn more here.
Just landed on this page?