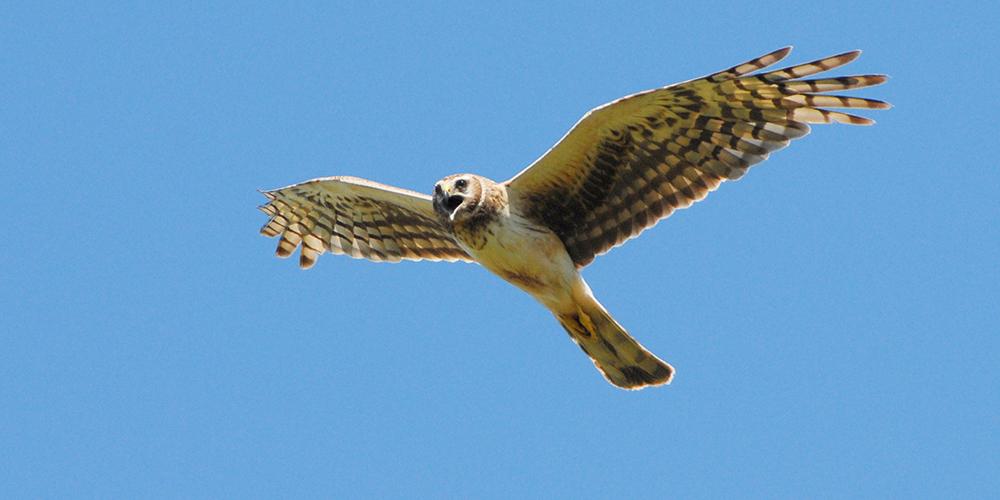 Northern Harrier
Jessica Weinberg-McClosky
Fond of dancing and/or flights of fancy, you live life with ineffable elegance and lightness. And although you're playful and whimsical, you can also be the victim of those whims, drifting this way and that by the fickle nature of existence in general, and your floaty personality in particular. Remind yourself to stay grounded!
Fun Fact: The fantastical Northern Harrier is the raptor equivalent of a liger, as it exhibits characteristics of a hawk and an owl. Its very owl-ish "facial disk" helps collect and focus sound—the primary means by which the Northern Harrier finds its prey. That's why you'll find it flying low over open fields as it hunts for voles and mice.
Want to learn more about—and possibly see—your raptorial doppelganger? Check out Golden Gate Raptor Observatory Hawk Talk programs on Hawk Hill Marin Headlands on most Saturdays and Sundays in September and October, from noon–2 pm (check online calendar).
GGRO docents will explain our volunteer-driven Hawk Watch, banding, and tracking programs. They'll cover the basics of raptor biology and identification, and then release a recently banded hawk to the sky! No RSVP necessary; learn more here.
Just landed on this page?