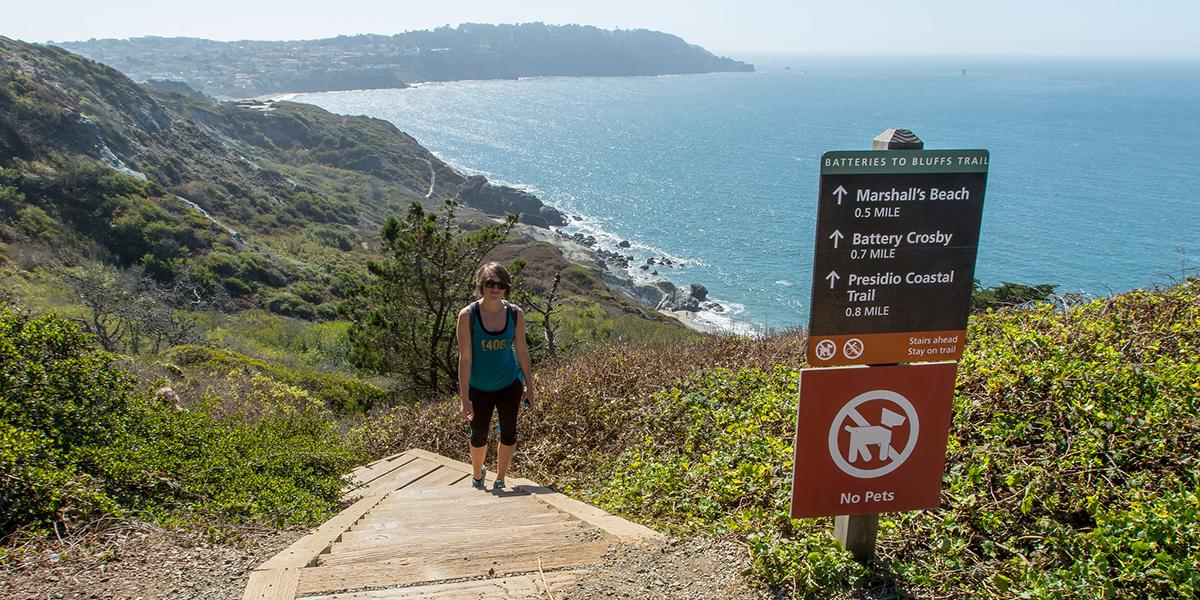 Batteries to Bluffs Trail
Kirke Wrench/National Park Service
With the wind in your hair and sand between your toes, you are happiest when you're near the ocean. You are laid-back, adapt well to tough situations, and go wherever the flow takes you.
Fun Fact: The vegetation communities found along the Batteries to Bluffs Trail include California Coastal Scrub, which contains plants specifically adapted to the harsh conditions of the ocean-salt spray and persistent winds, and hosts a number of rare plants including the Raven's manzanita and endangered Franciscan manzanita.
More about the Batteries to Bluffs Trail.
Just landed on this page?