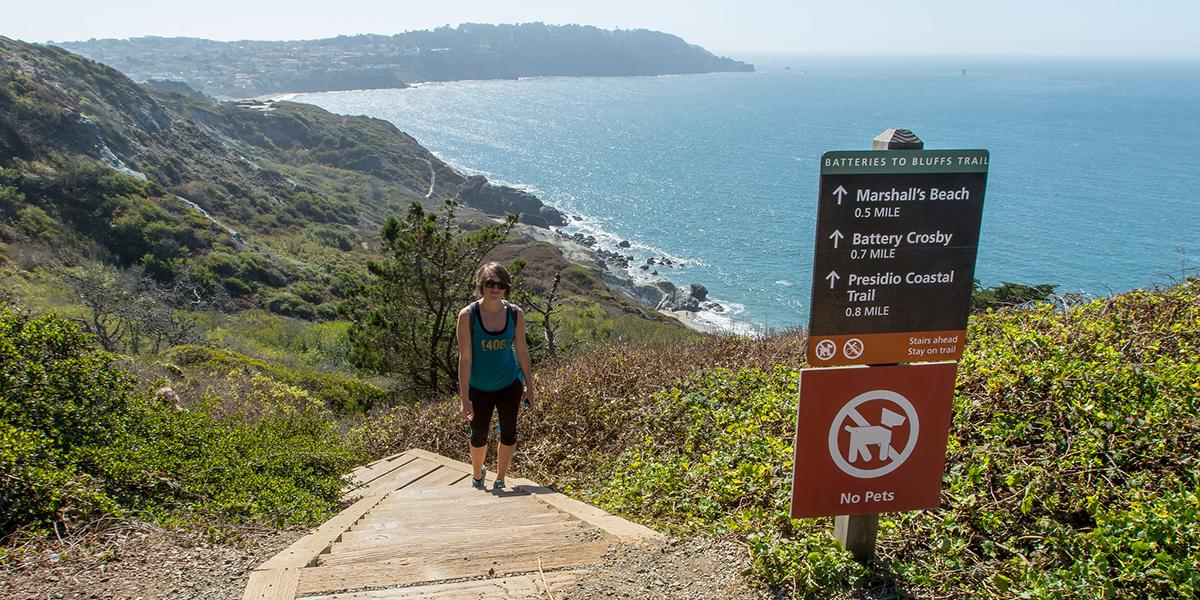 Batteries to Bluffs Trail
Kirke Wrench/National Park Service
Stretching from just south of the Golden Gate Bridge to Battery Crosby, the trail offers spectacular coastal panoramas, views of the Golden Gate, and a safe descent to Marshall's Beach. Here visitors can explore the coast of the Presidio, watch for dolphins and whales, and see an abundance of plant and animal life up close.
Completed in October 2007, this project involved the installation of more than 500 box steps and required unique construction methods, including helicopter delivery of pre-cut materials, to help protect sensitive habitat. In addition, the project necessitated the closing and revegetation of unofficial "social" trails that had caused erosion and habitat fragmentation.
The Batteries to Bluffs Trail received a 2008 Beautification Award from San Francisco Beautiful.
Elevation Profile