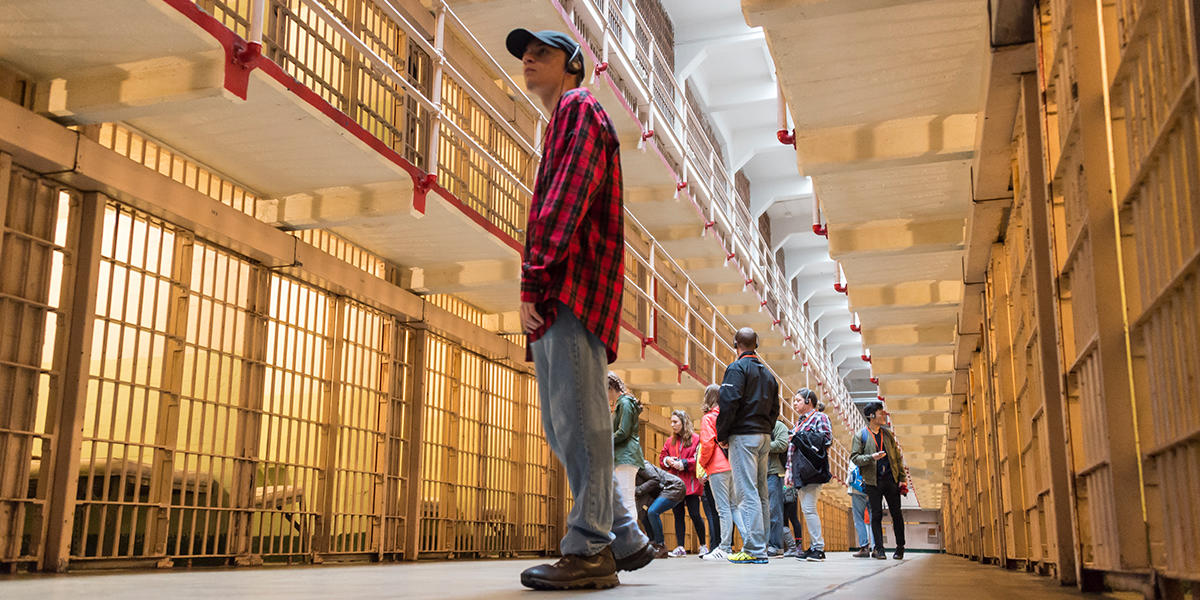 Alcatraz Tours
Alison Taggart-Barone/Parks Conservancy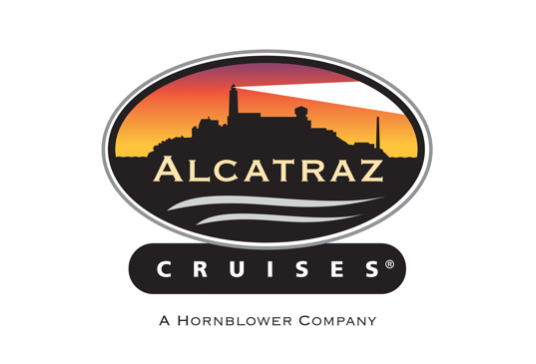 To purchase Alcatraz tour tickets and for tour schedule information, call (415) 981-7625 or visit Alcatraz Cruises.
Be sure to buy tickets several days in advance (up to several weeks in summer), as tours sell out quickly. Wear warm clothing and comfortable walking shoes, bring your camera, and get ready to have an exciting and memorable visit to The Rock!
Guided tours are offered each day by park rangers and other staff. You'll learn about:
The island's natural history
San Francisco Bay
Civilian life of correctional officers
Escape attempts
Restored historical gardens
Alcatraz Tour Features
Fresh-air ferry ride
Speed across the bay through the wind and salt spray as the ferry takes you from Pier 33 to one of the most infamous island prisons of all time. The make-believe home of Clint Eastwood in Escape from Alcatraz, the prison housed many a bad guy in its heyday.
Walk-in prison experience
Step behind bars into the depths of a maximum-security cell house. See where prisoners ate, slept, exercised, or did time in the isolation of the "Treatment Unit," or worse still, in the complete darkness of the "Hole." Learn how some of the convicts made their escapes.
Sound and light
Take advantage of the audiovisual aids to learn some history: the cell house audio tour features voices and stories of actual inmates and guards, and a video exhibit explains the birth of the Native American Red Power movement at Alcatraz.
Special Alcatraz Tours
Alcatraz Historic Gardens Tours
Join a garden docent for a walk through the restored historic gardens and learn about the softer side of the Rock. Tours leave the Alcatraz dock every Friday and Sunday at 9:30 am. On Wednesdays from 11 am–2 pm, have your questions answered by a gardener at the Officer's Row overlook and enjoy a personal tour of these gardens.
Alcatraz Night Tour
You can also experience the island at night on the Alcatraz Night Tour, a unique program limited to just a few hundred visitors each evening. Called the "best tour of the Bay Area" by the San Francisco Chronicle, it includes special programs, tours, and activities offered only to the island's night visitors.
The Alcatraz Night Tour operates year-round, Thursday-Monday evenings. The evening includes roundtrip ferry transportation, a live boat narration, a guided tour from Dock to Cellhouse, the Cellhouse Audio Tour, a keepsake souvenir brochure, recreation use fee, and a variety of special programs and presentations offered only at night. To purchase tickets visit Alcatraz Cruises or call (415) 981-7625.
Proceeds from the Alcatraz Night Tour support preservation and restoration projects on Alcatraz and throughout the Golden Gate National Parks. For general (non-ticket) Night Tour information, please call (415) 561-4926.
Become an Alcatraz Night Tour volunteer—Volunteers with the Alcatraz Night Tour work in one of America's most famous sites. Activities include welcoming and orienting arriving visitors, showing them some lesser known areas of the island as well as performing resource protection duties. If you would like to join our team as a VIP, please call the NPS volunteer hotline at (415) 561-4755, the Night Tour directly at (415) 561-4927.
Closed until further notice