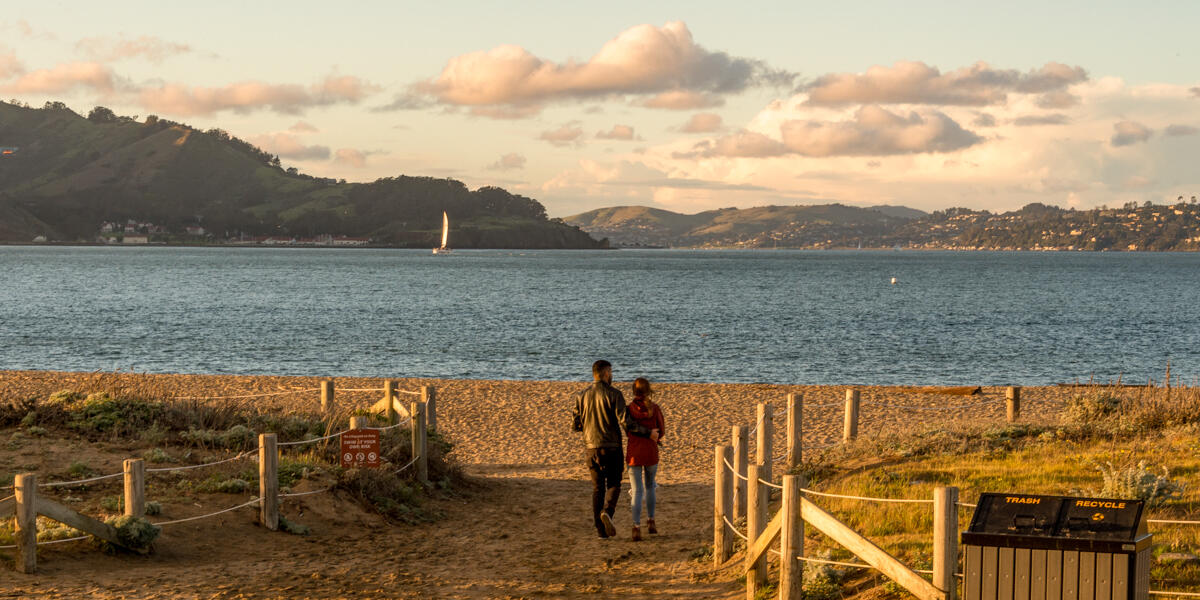 Crissy Field East Beach offers a stroll along the waters of the San Francisco bay.
Alison Taggart-Barone / Parks Conservancy
East Beach at Crissy Field provides a safe space for all to play in the bay waters and for people-watching. Bring food from home for a picnic or something to throw on the grill and enjoy a meal outdoors overlooking the Bay.