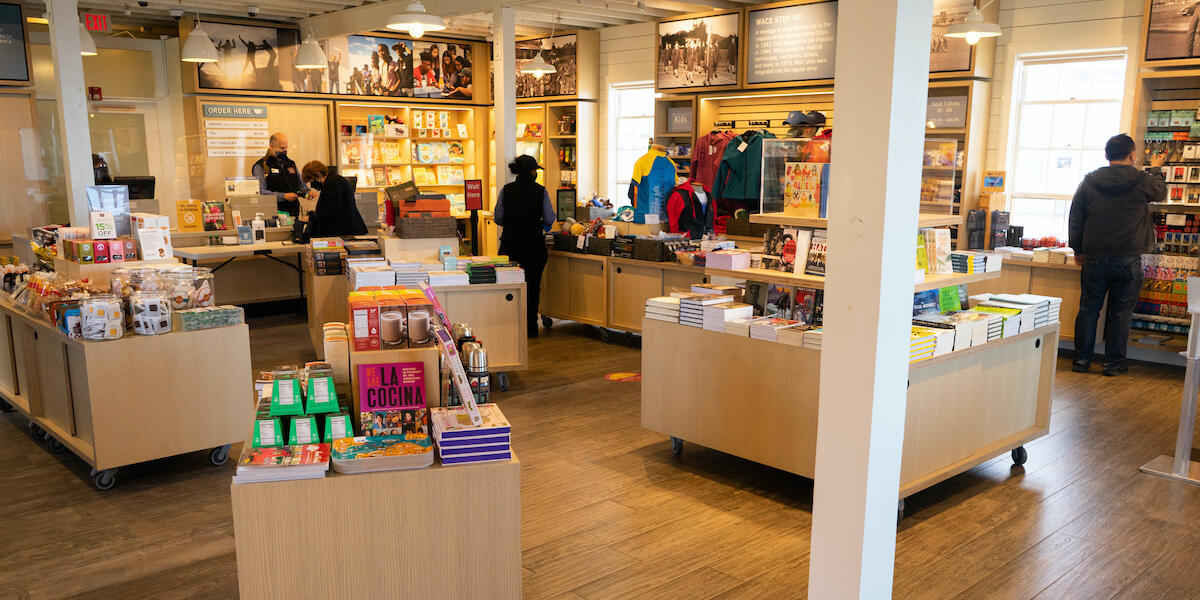 Our collection of park items at the Warming Hut.
Ryan Curran White / Parks Conservancy
The Warming Hut, along San Francisco's beloved Crissy Field by the iconic Golden Gate Bridge, offers a wonderful respite to hikers, bikers, walkers, runners, and anybody who enjoys the scenic views and bay breeze. 
We feature park books, prints, kids' toys, apparel, and many fun and unique items to delight, inform, and inspire people of all ages. Don't miss the Warming Hut's signature and delicious Crissy Mocha, scrumptiously rich hot chocolate, and excellent Equator Coffees, along with cold beverages and snacks. 
Stop by and browse our wonderful collection, have a Crissy Mocha, and relax in our cozy seating area with views of the glorious San Francisco Bay.
Hours: 9 a.m.-5 p.m. daily.
Learn about Warming Hut job openings.
Parking
Large paid parking lot just behind the building.
Restrooms
Located next door to the Warming Hut.
Contact
Email info@parksconservancy.org or call 415-561-3041.
Today's Hours: 9:00 am-5:00 pm Open every day
Sun - Sat:
9:00 am-5:00 pm Open every day