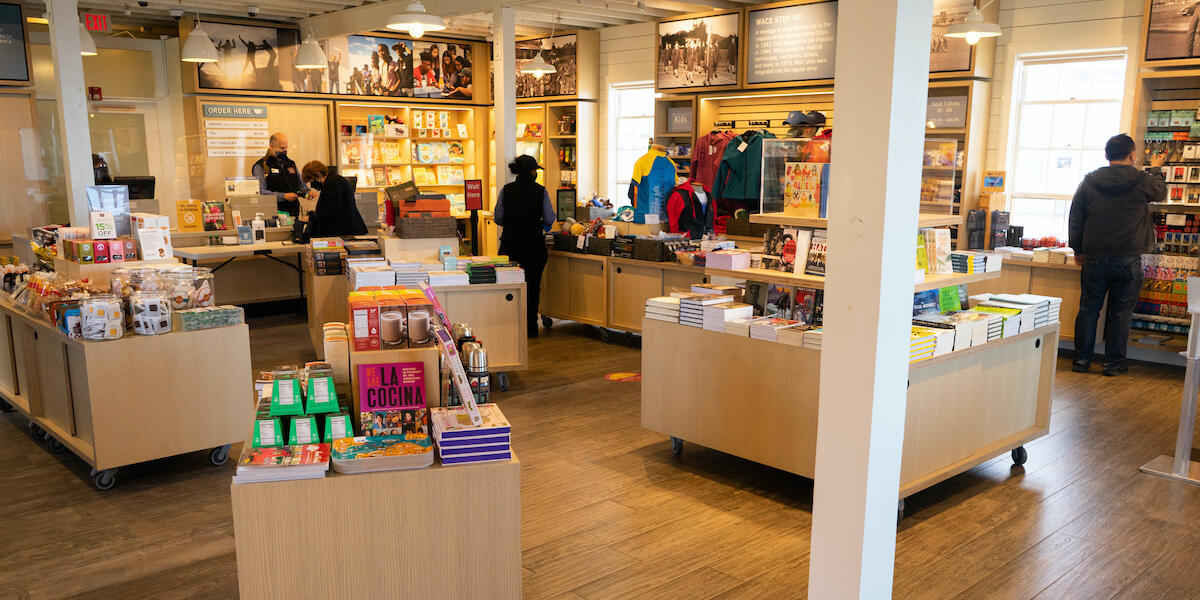 Our collection of park items at the Warming Hut.
Ryan Curran White / Parks Conservancy
The Warming Hut has reopened! We hope you enjoy the refreshed Warming Hut as much as we do. Over the past two decades, the Warming Hut experienced significant increases in visitation. We recognized a need to refresh the space to accommodate more visitors, create an improved workspace for staff, and to offer more park and interpretive information.  
Safety is a priority.  We are following COVID protocols including, limiting the number of visitors inside the Warming Hut at one time, face masks are required, 6-ft social distancing, hand sanitizer is available, and no eating or drinking is currently allowed inside the Warming Hut - which also means, no indoor seating at this time.
We are excited to offer tea, hot chocolate and Equator Coffee. Because we closed our full café operations last year, you will now find a great selection of packaged snacks from local and California producers.
Hours: 9 AM to 5 PM daily.
Learn about Warming Hut job openings.
Parking
Large paid parking lot just behind the building.
Restrooms
Located next door to the Warming Hut.
Contact
Email info@parksconservancy.org or call 415-561-3041.
Today's Hours: 9:00 am-5:00 pm Open every day
Sun - Sat:
9:00 am-5:00 pm Open every day