Warming Hut Park Store & Cafe
at Crissy Field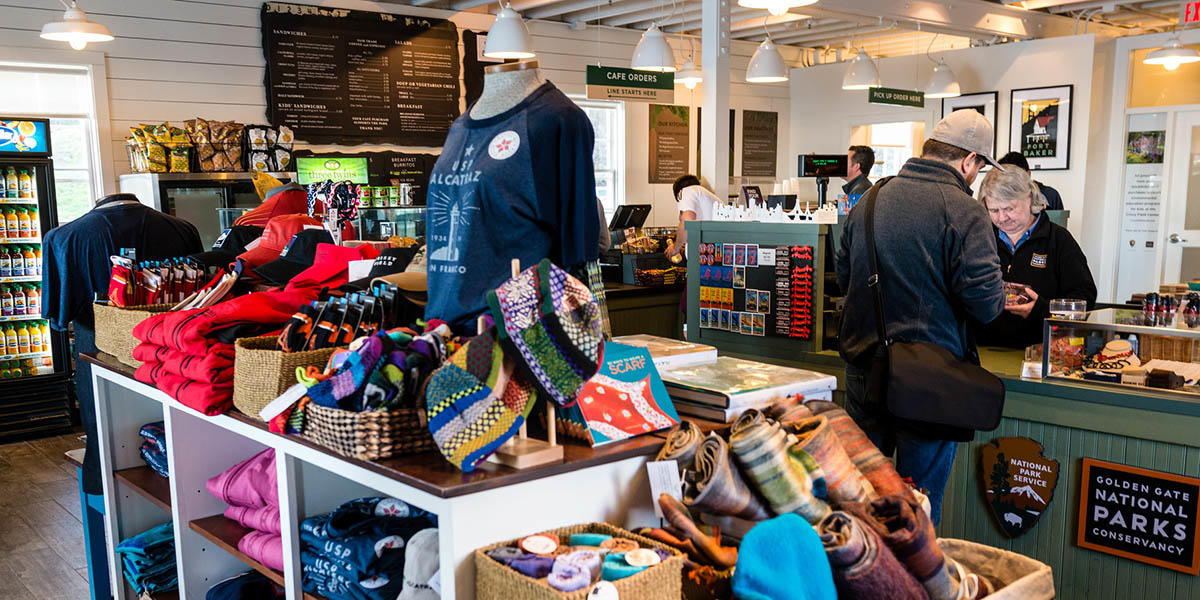 Inside the Warming Hut
Paul Myers/Parks Conservancy
A warm and cozy café directly on the Crissy Field waterfront path, near the foot of the Golden Gate Bridge. Located on the west end of Crissy Field, just east of Fort Point, in an historic building from 1909. Stop in during your bike ride, dog walk, or hike along Crissy Field to enjoy freshly made sandwiches, soups, healthy snacks, delicious bakery items, and hot or cold drinks. Special kids' menu too!
Hours: 9am to 5pm daily
Sample menu (changes seasonally, daily specials):
SANDWICHES AND SALADS
    Made-to-order sandwiches with variety of meats, cheeses, and toppings on fresh rolls or bread delivered daily from local bakeries
    Vegetarian sandwiches and salads available every day
    All ingredients locally sourced
HOT FOOD AND DRINKS
    Soup of the day
    Vegetarian chili
    Hot dogs
    Hot coffee, tea and cider
    Barista drinks (latte, cappuccino, espresso, mocha, etc.)
SNACKS AND DESSERTS
    Fresh bakery items every day: croissants, cinnamon buns, scones, cookies, brownies, and seasonal specialty items
    Ice cream
    Variety of portable snacks to take on-the-go
Parking: Large parking lot just behind the building. Free parking weekdays, small fee on weekends.
Restrooms: Located next door to the Warming Hut.
Contact: 415-561-3042