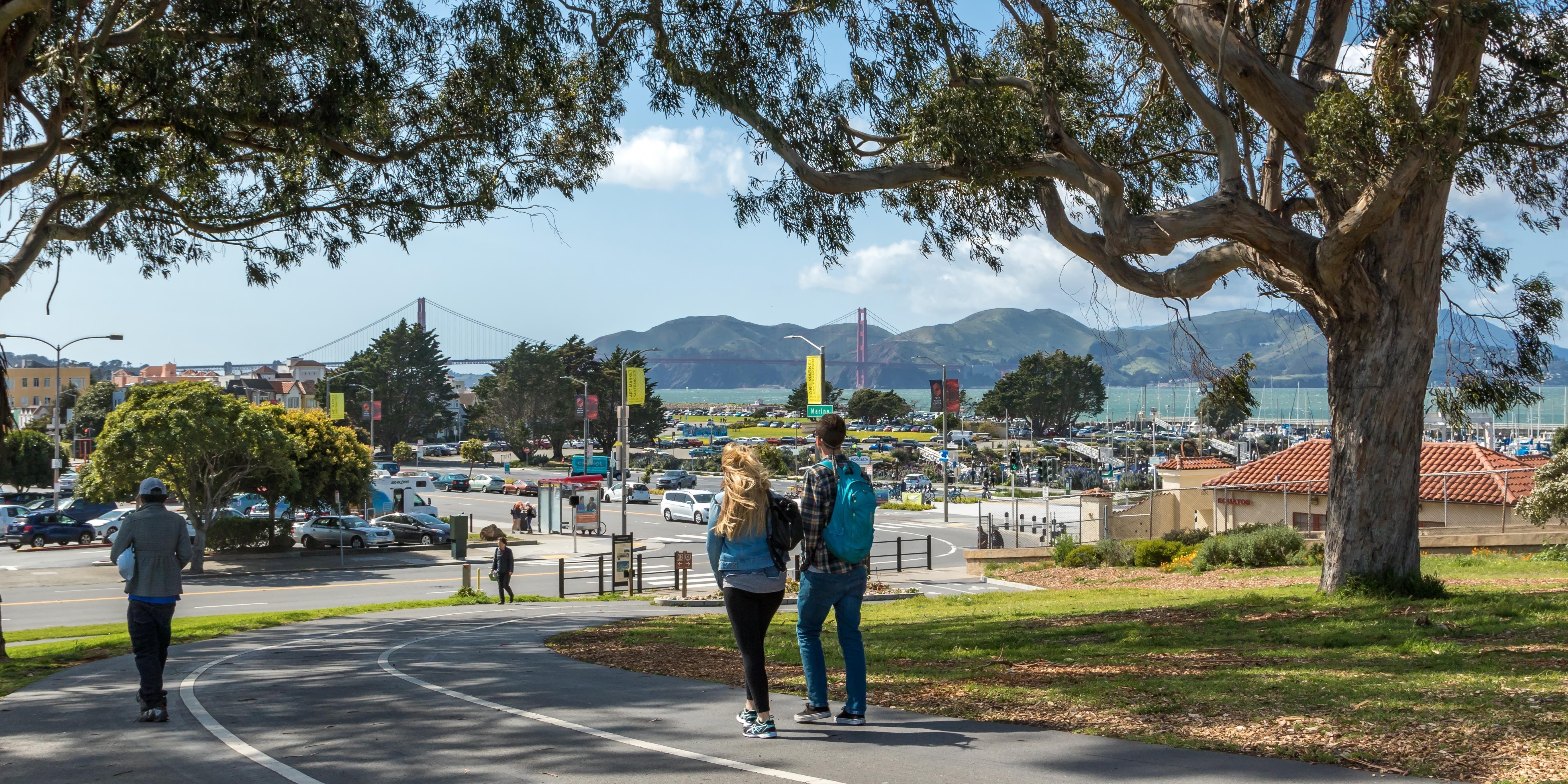 Golden Gate Bridge views from the paths at Fort Mason
Kirke Wrench/National Park Service
This segment of the Bay Trail, skirting the northern edge of Fort Mason, features lovely Golden Gate Bridge vistas and an overhead view of the piers and buildings of lower Fort Mason, the port of embarkation from which 1.6 million military personnel shipped out to the Pacific Theater in World War II.
Today, it's home to the nonprofit Fort Mason Center (check for art exhibitions and performances), as well as some delightful restaurants and shops. Look for a vertiginous set of steps that take you down from the bluff to water level.
Please note that this thoroughfare is frequently trafficked by visitors on bike; be alert and share the path!
Elevation Profile