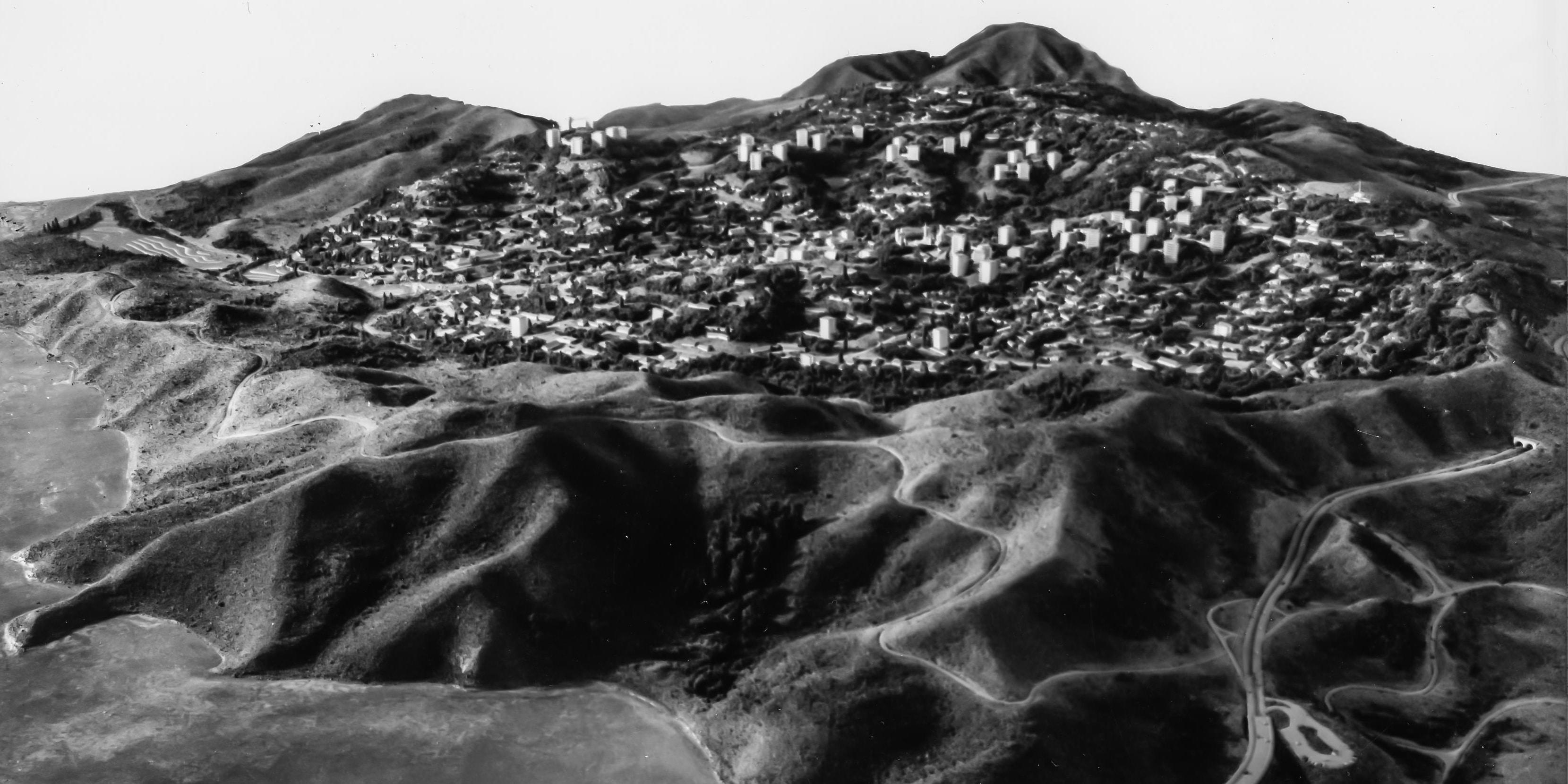 Rendering of the proposed Marincello development in the Marin Headlands
Photo courtesy NPS Archives
Named for an ill-fated residential development called Marincello, this trail tracks along what was supposed to be the main thoroughfare of the failed 1960s-era project.
Here both the Pacific and the Bay are visible from the narrow ridgeback. Stay right on the rocky wide road down the short 0.3 mile dip to the junction of the Hawk Trail. Visible immediately to the right is a boulder pile with an outstanding view down to Fort Cronkhite, the beach and ocean. It's a windy spot but nice for a lunch with view.
Return to the Marincello Trail junction, and take the Marincello 1.5 miles all downhill to the beginning trail head at the parking area.
Special thanks to Sue Elliott Hike Leader in the Contra Costa Hills Hiking Club who shared this special route overlooking the scenic Golden Gate Recreation Area and Marin Headlands.
Elevation Profile
Surface Type
Surface Category