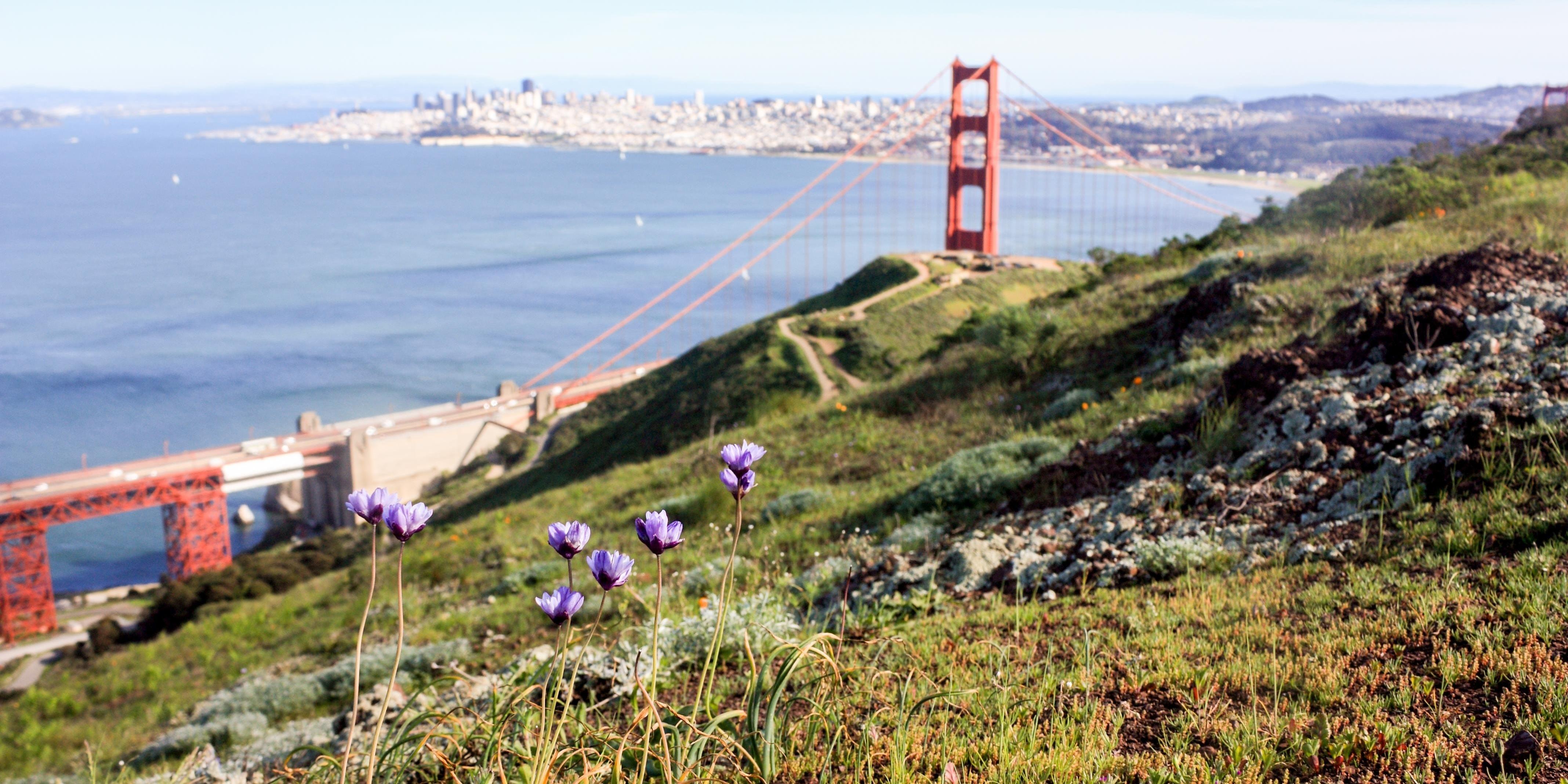 View of the Golden Gate from the Marin Headlands
Photo courtesy of Parks Conservancy nurseries
Highway 101 lies just below this trail. Take your time and enjoy the views in the canyon as you make your way up the hill side, and look out over the bay as you follow numerous switchbacks.
Head up to the bench just to the right of the trail at the top. From here, slow down and breathe easier as you take in the sunrise. 
This trail demands your concentration going up or down. For such a short trail, it offers a lot of different views, and is an easy way to access the Alta Avenue Trail and Wolfback Ridge.
Elevation Profile