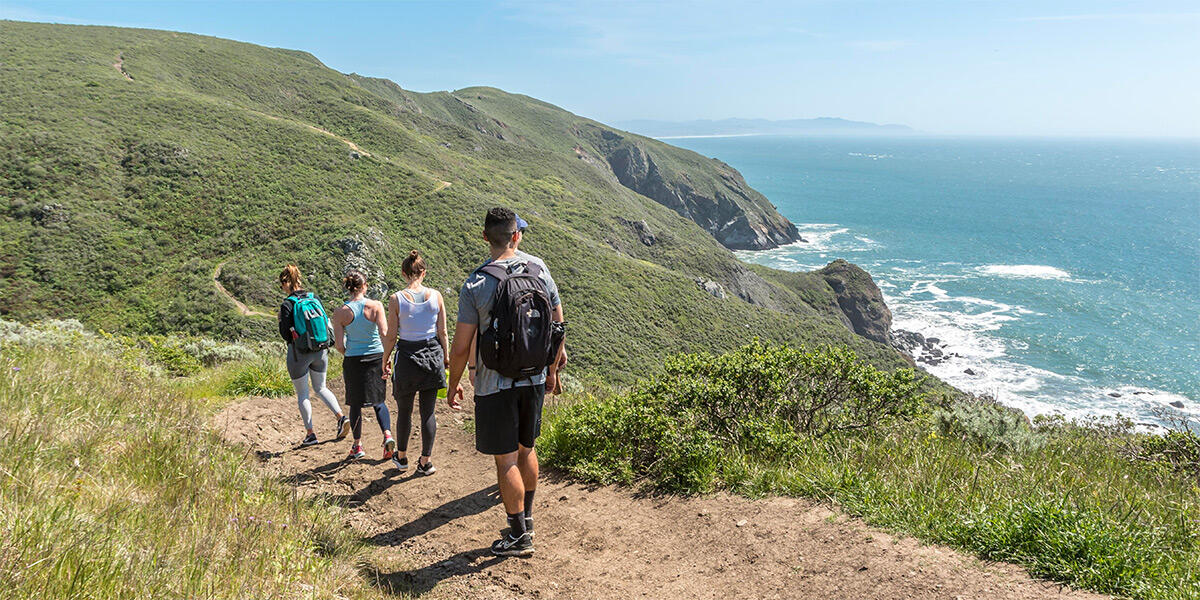 Pirates Cove Trail
Kirke Wrench/National Park Service
Picture just you, the chaparral, the crashing waves, the sky, and a trail that runs along the rugged coast just south of Muir Beach. The Pirate's Cove Trail is probably what you've been imagining. 

From the north, connect to this trail from a section of the Coastal Trail at Muir Beach. When you first get on the trail, stand perfectly still and see if you can take in the moan of the buoy that is just off shore. The spooky noise is unique to the area, and is worth a listen.

At the halfway point, you'll be at the cove. There is a little spur that takes you to the occasional beach. Time your trip accordingly, because if the tide is high and or the swell is big, there won't be a beach! 

From the cove, the remaining trail becomes quite strenuous; the steps and terrain are steep. Many find that poles are a very good option going up or down this section. Once you reach the top you can opt to head north or south to regain the Coastal Trail.
Elevation Profile