Open to students enrolled at City College of San Francisco, College of Marin, & San Francisco State University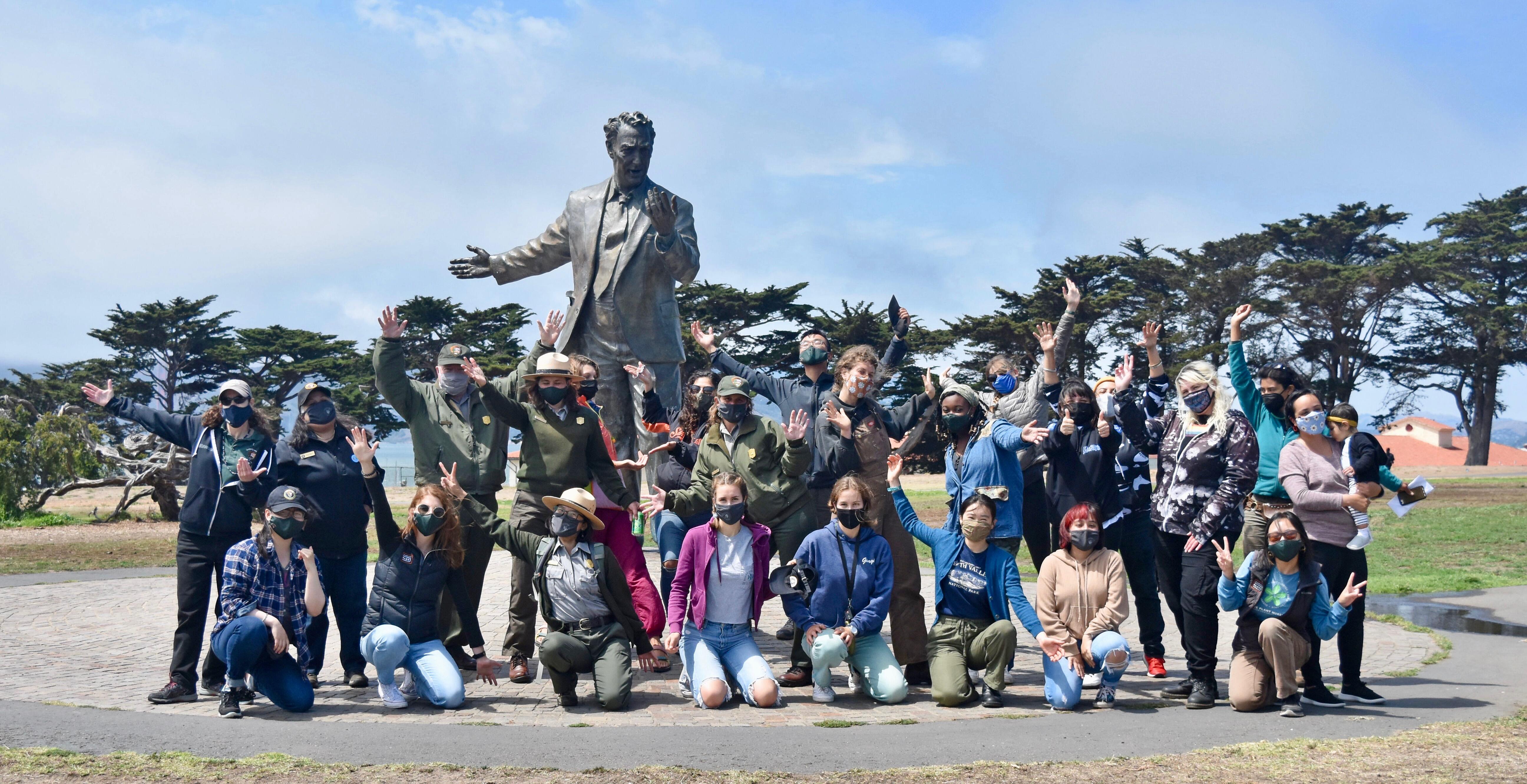 Summer 2021 Academic Interns at the celebratory picnic.
Maya Rodriguez/National Park Service
COVID-19 Response: Latest on Internship Programs
The Parks Conservancy, along with our partners at the National Park Service, are offering limited internship opportunities at this time. These include both virtual and in-person opportunities, subject to change dependent on local public health orders. See below for full details on the modified program that is being offered this summer 2021.
Over 25 positions in business management, media & communications, ecological restoration, historic landscape stewardship, education & youth programs, historical interpretation, park administration, and more!
Academic Internship Program Details
Applications for Summer 2022 Academic Internships will be posted in mid February 2022. Keep an eye on this page for positions and the application!