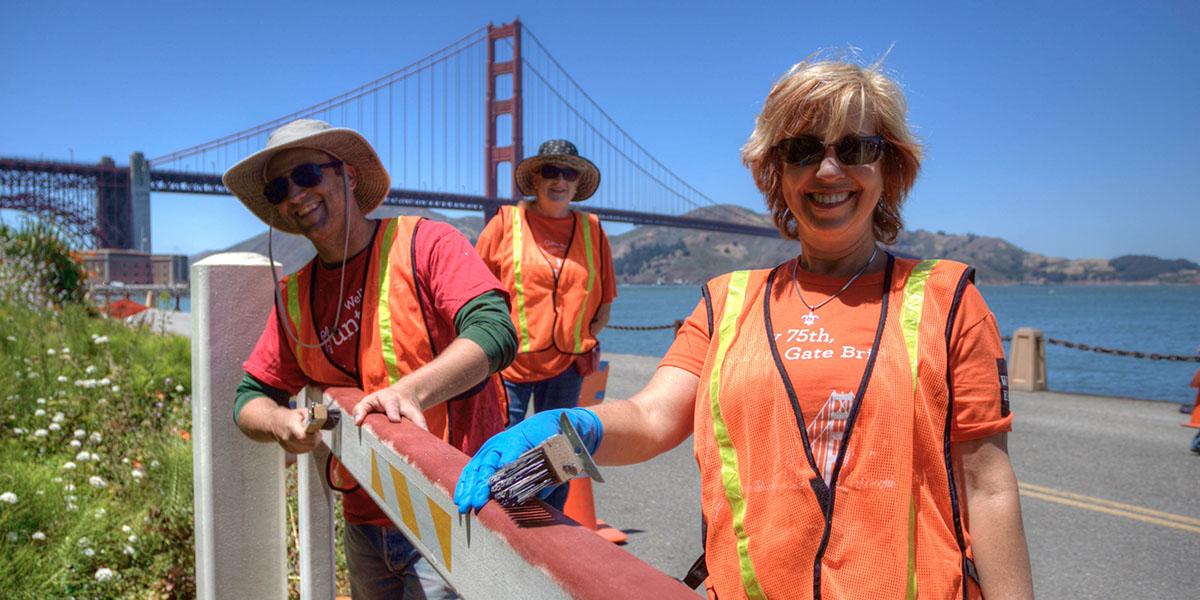 Volunteers helping out at Fort Point
Maria Durana/Parks Conservancy
Volunteering in the Golden Gate National Parks is the perfect way for your team to bond and enjoy a fun, active day outdoors with purpose!
By working together to care for your national parks and Bay Area community, you will have an unforgettable teambuilding experience, and leave an enduring expression of your company's social-responsibility values.
Get Started!
Select a project(s) from our List of Available Projects.
Submit a Group Project Request Form and let us know the project(s) you would like to join.
If you do not find a fit from our available projects list, please reach out to us with your availability - we may be able to accommodate your request. Please keep in mind that we need at least 3 weeks to schedule a successful group volunteer project. 
If you selected an available project(s), we will respond to you soon with next steps.
Please note, spring is our busiest season—all requests may take longer than usual.
Once you receive a confirmation, share the details with your team. Make sure your team is prepared to be outside, to get dirty, and to have a great day in the parks. Onsite, you'll be working alongside experienced park staff and interns. All necessary instruction, tools, and gloves will be provided.