Learn and grow with your national parks!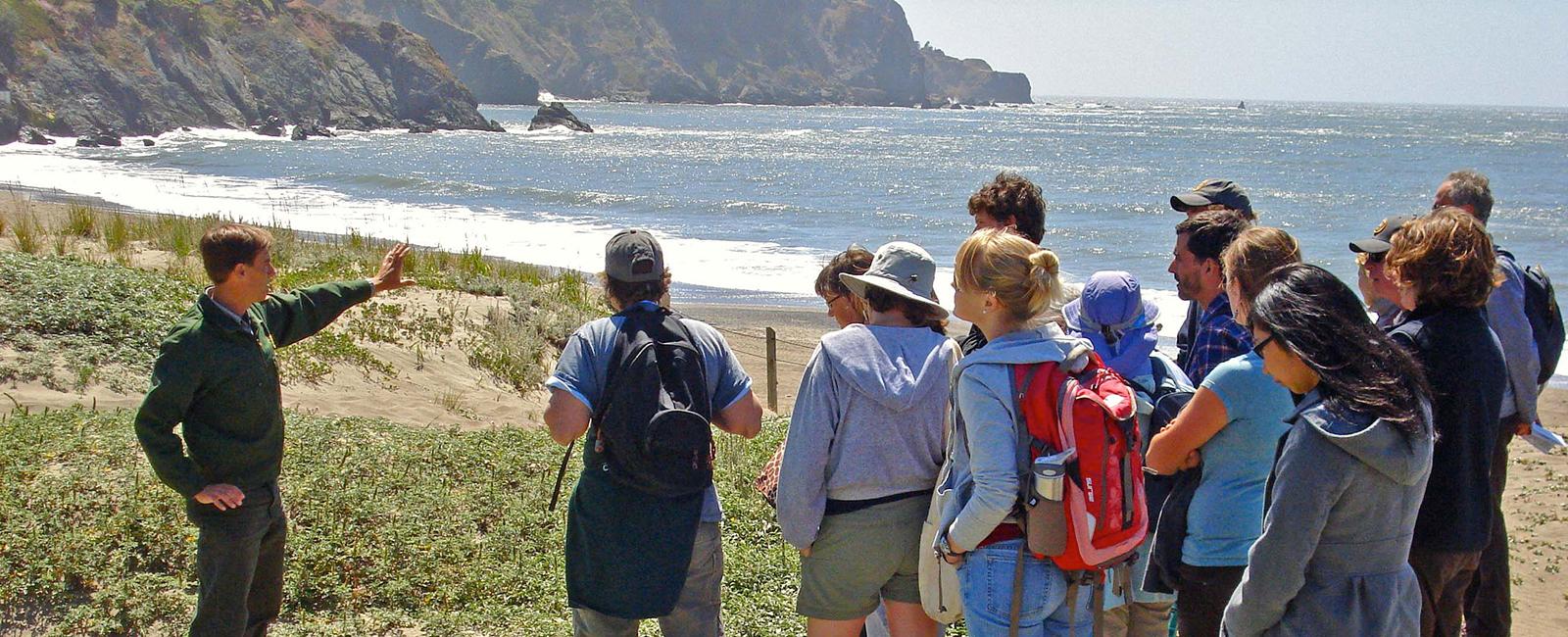 Michael Chasse (NPS Botanist) leads a dune ecology hike in the Presidio
Park Academy Class: Dune Ecology
COVID-19 Response: Latest on Park Academy Programs
In compliance with Bay Area shelter-in-place orders, the Parks Conservancy, along with our partners at NPS, have currently suspended all Park Academy programs. We encourage you to keep an eye on our website for announcements. You can also follow us on our social channels like Instagram, Facebook, and Twitter, or sign up for email updates here.
We sincerely look forward to the day when we can gather and care for our parks together again. Please reach out to volunteer@parksconservancy.org with questions or concerns.
Park Academy provides professional career preparation for park interns, professional development opportunities for park staff, and personal enrichment for volunteers by providing ongoing learning opportunities. 
Classes are scheduled all year round and taught primarily by our knowledgeable park staff. A wide array of topics are covered, from how to identify and propagate native plants to how to identify hawks in flight—there is something for everybody in our suite of classes. Hope you can join us soon!
Take a look at the classes we have coming up: