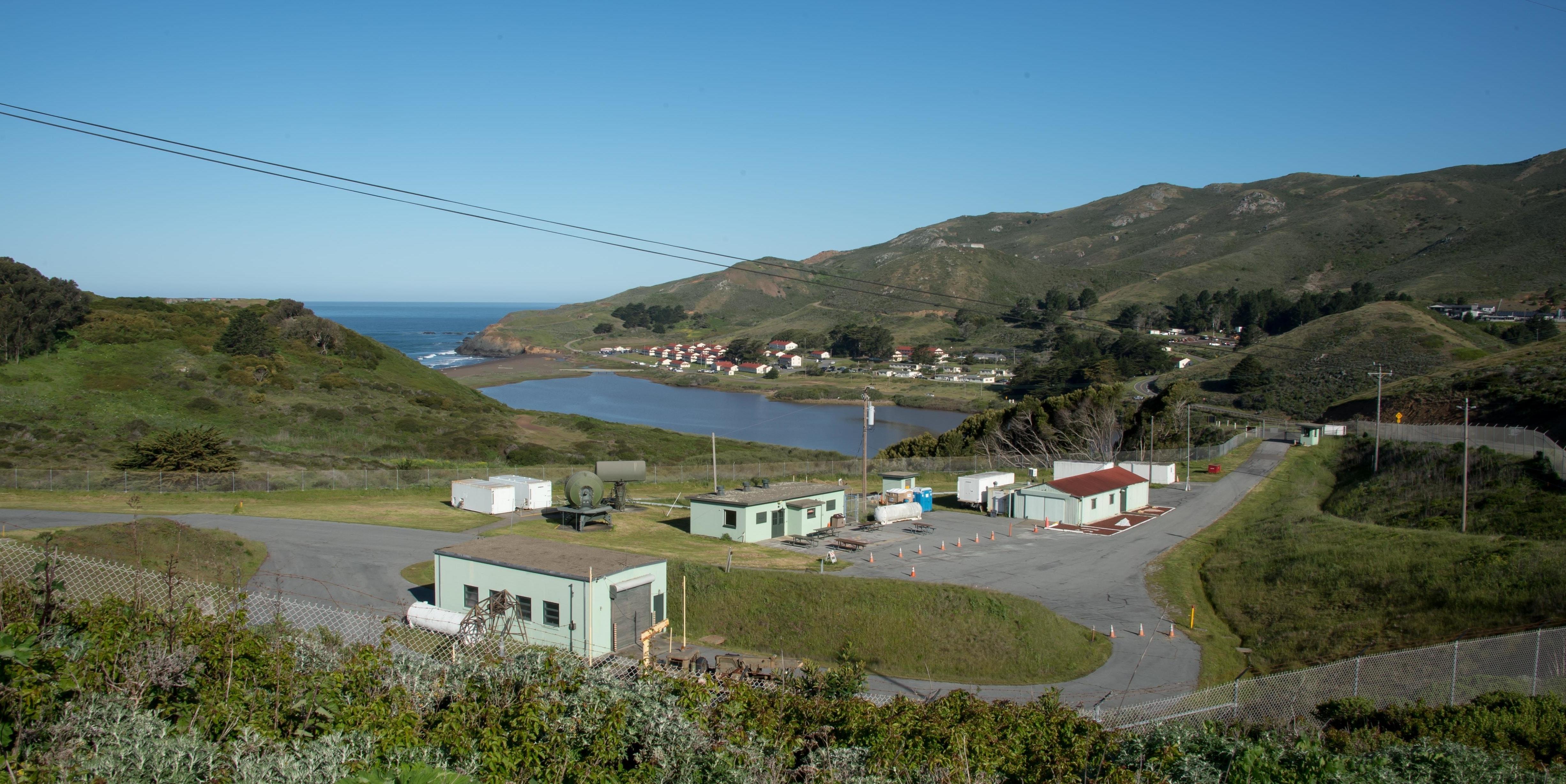 Nike Missile Site
Alison Taggart-Barone
Starting at road's end in Tennessee Valley, the route starts towards the beach but soon picks up the Coastal Trail and ascends steeply up Wolf Ridge. Staying mostly on the high ridge back, it gives great sweeping views of the Golden Gate Recreation Area, Mt. Tamalpais, the Pacific, and the Bay, weather permitting. It's a good hike to survey the southern end of Marin and watch ships entering the Golden Gate with a bird's-eye view, but be prepared for the challenging 1,511-foot total elevation gain, windy conditions, and absence of water on this hike.
From the parking area start down hill on Tennessee Valley Road and continue at a fork left on the Lower Tennessee Valley Trail. Enter the sensitive habitat area on the Coastal/Wolf Ridge Trail, cross two footbridges, and begin the hardest part of the climbing on single track trail. Area trails are all marked with the use type trail signs, depending on trail size, habitat, and other considerations. Check the signs before using bikes, riding horses, or bringing dogs to avoid citations.
As the steep area through the chaparral lets up look around for the wildflower displays even late into the season. Fine examples of ribbon chert, found alongside Tennessee Valley Road, are also found up here but they exhibit much less uplift. Enjoy the views on those breathers from the grade! At a paved road junction, take the 0.1-mile walk up to the remains of a Nike missile anti aircraft battery and abandoned buildings for an eerie reminder of the Cold War Standoff and spectacular views.
Return back down the 0.1 mile to pick up the single track signed Miwok Trail leading right. Follow the rolling trail 1.9 miles to the intersection of the Marincello Trail. Here both the Pacific and the Bay are visible from the narrow ridge back. Stay right on the rocky wide road down the short 0.3 mile dip to the junction of the Hawk Trail. Visible immediately to the right is a boulder pile with an outstanding view down to Fort Cronkhite, the beach, and ocean. It's a windy spot but nice for a lunch with a view. Return to the Marincello Trail junction, and take the Marincello 1.5 miles all downhill to the beginning trail head at the parking area.
Special thanks to Sue Elliott Hike Leader in the Contra Costa Hills Hiking Club who shared this special route overlooking the scenic Golden Gate Recreation Area and Marin Headlands.