Hawk Hill Partial Closure Fall 2020
NE viewing area closed to the public weekdays Sep-Nov for GGRO Hawk Migration Study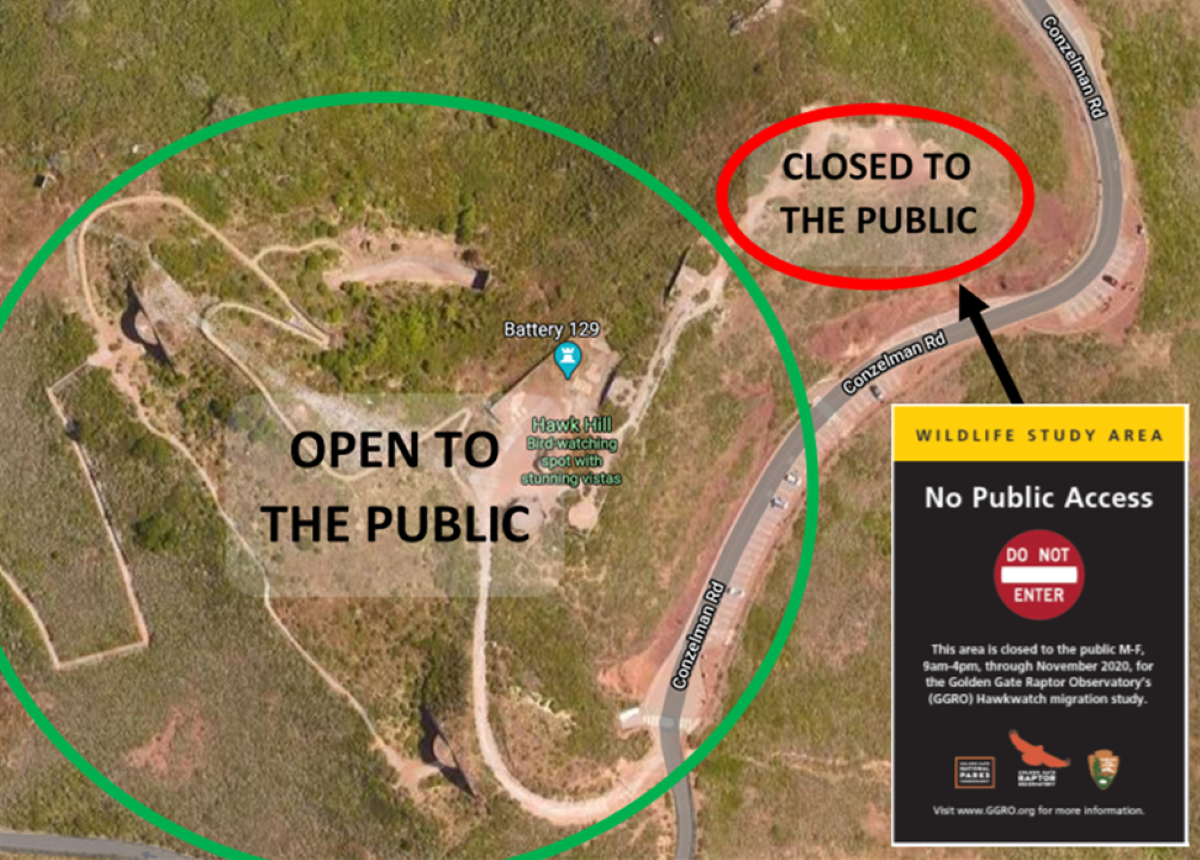 Immediate count area (red) closed during active count hours
For over three decades, teams of volunteer hawk counters from the Golden Gate Raptor Observatory (GGRO), a program of the Parks Conservancy in cooperation with the National Park Service, have taken to Hawk Hill each fall to identify and tally as many as 19 species of birds of prey migrating through the Marin Headlands.
This year, significant changes to the Hawkwatch program protocols have been implemented to allow a limited number of GGRO Hawkwatchers to safely collect migration data from Hawk Hill. These changes include the closure of the immediate count area (see map) during active count hours to ensure social distancing and limit disruption to the data collection. During the count, the area will be off limits to all members of the public including past and current volunteers that are not assigned to a 2020 GGRO Hawkwatch team.
The rest of Hawk Hill will remain accessible to the public during this time. We appreciate your support and compliance as we work to continue our long-term raptor migration study during these unprecedented times.
Closure Details
September 8, 2020 – November 20, 2020

Monday-Friday, 9 am–4 pm

Northeast viewing area (indicated in yellow) closed to the public
Click here to learn more about the GGRO Hawkwatch program.
For more information, contact Golden Gate Raptor Observatory at (415) 426-5290 or ggro@parksconservancy.org.
September 1, 2020