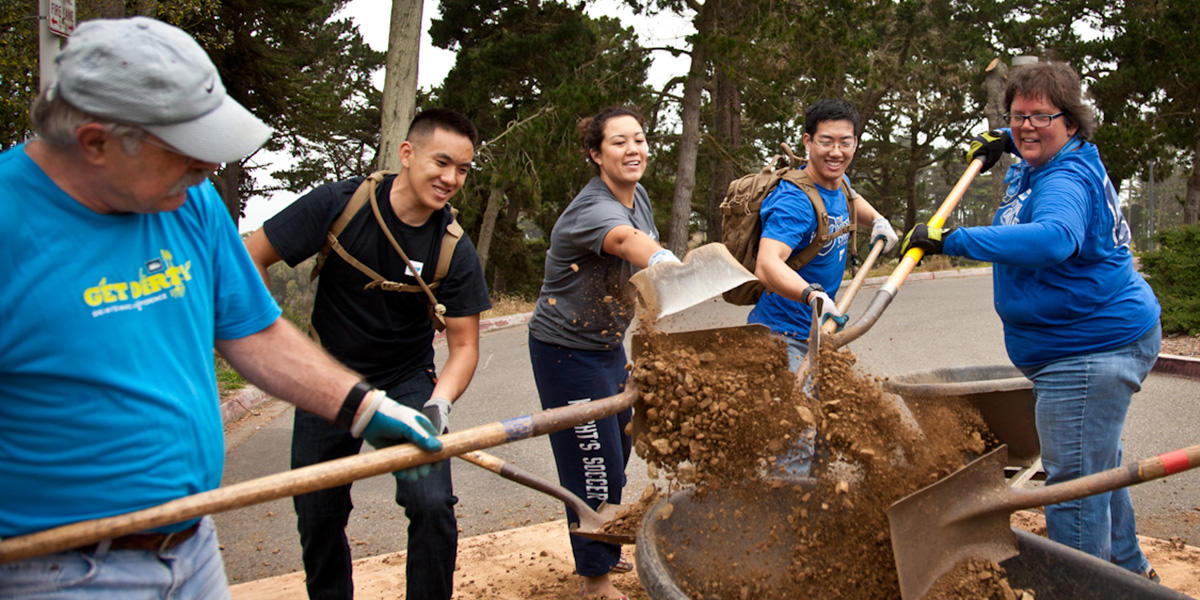 Volunteer activities vary from season to season, but include tasks such as retreading trail, restoring native habitat, moving materials, replacing fence, brushing trail, and constructing new trail structures.
Maria Durana/Parks Conservancy
Here at the Golden Gate National Parks, there are so many opportunities to celebrate National Park Week 2019! See all the different ways you can experience the national parks in our backyard from April 20-28:
Earth Day (Saturday-Sunday, April 20-21)
Flex your environmental might this Earth Day weekend! Events on Saturday, April 20, and Sunday, April 21 encourage the environmental stewards in us all. You can celebrate by joining one of the many volunteer projects in the Golden Gate National Parks. From beach cleanups to a celebration at Pier 33 with Alcatraz Cruises, there's something for everyone. Bring yourself, your friends, and family!
See the full list of volunteer opportunities.
In addition to Earth Day festivities, entrance fees to Muir Woods are waived on Saturday, April 20.
City Nature Challenge (April 26-29)
Join the Parks Conservancy, One Tam, and Presidio Trust for the City Nature Challenge 2019, part of an annual worldwide competition where city dwellers make observations of "nature where they live."
Through four days of events from the Presidio to Stinson Beach, team up with experienced naturalists to record wild plants and animals using the free iNaturalist app.
Your observations will help San Francisco compete in the City Nature Challenge. Activities are free and open to all but some require pre-registration.
Click here for City Nature Challenge events in the Presidio.
Learn more about the One Tam and National Park Service hosted event at Stinson Beach on Saturday, April 27.
Kids at ParkRx Day in 2016

Ryan Curran White/Parks Conservancy
ParkRx Day (Sunday, April 28)
Did you know? Sunday, April 28, is ParkRx Day. Park Prescription programs are diverse and ever-evolving, often including collaboration between park and public land agencies, healthcare providers, and community partners.
For over 10 years, the Institute at Golden Gate has led and supported the ParkRx movement, promoting the health benefits of nature with practitioners and park-goers from around the nation. Time magazine recently examined the Institute's park prescriptions initiative, and how physicians are encouraging patients to get outdoors and take advantage of what many view as free medicine. You can read the Time article here.
Celebrate ParkRx Day by rewarding yourself with some outdoor time. Check out our list of activities you can do in the Golden Gate National Parks.
Become a Parks Conservancy member
Did you know that we're a membership organization?
That's right—you (or a loved one!) can help support the Golden Gate National Parks' ancient redwood forests, historic landmarks, and open spaces that belong to us all.
Members also receive fantastic benefits year-round and enjoy the tremendous satisfaction of being a steward of a national treasure. See a full list of benefits that come along with that gift membership.
Become a Parks Conservancy member today!
Eat at a Park Cafe
Whether at Lands End, Muir Woods, or at the Golden Gate Bridge, the parks have a way of working up the appetite. Fight off being #hangry (hungry + angry) by noshing on delicious, organic, and sustainable food at one of our cafes across the Golden Gate National Parks.
See a list of all of our cafes.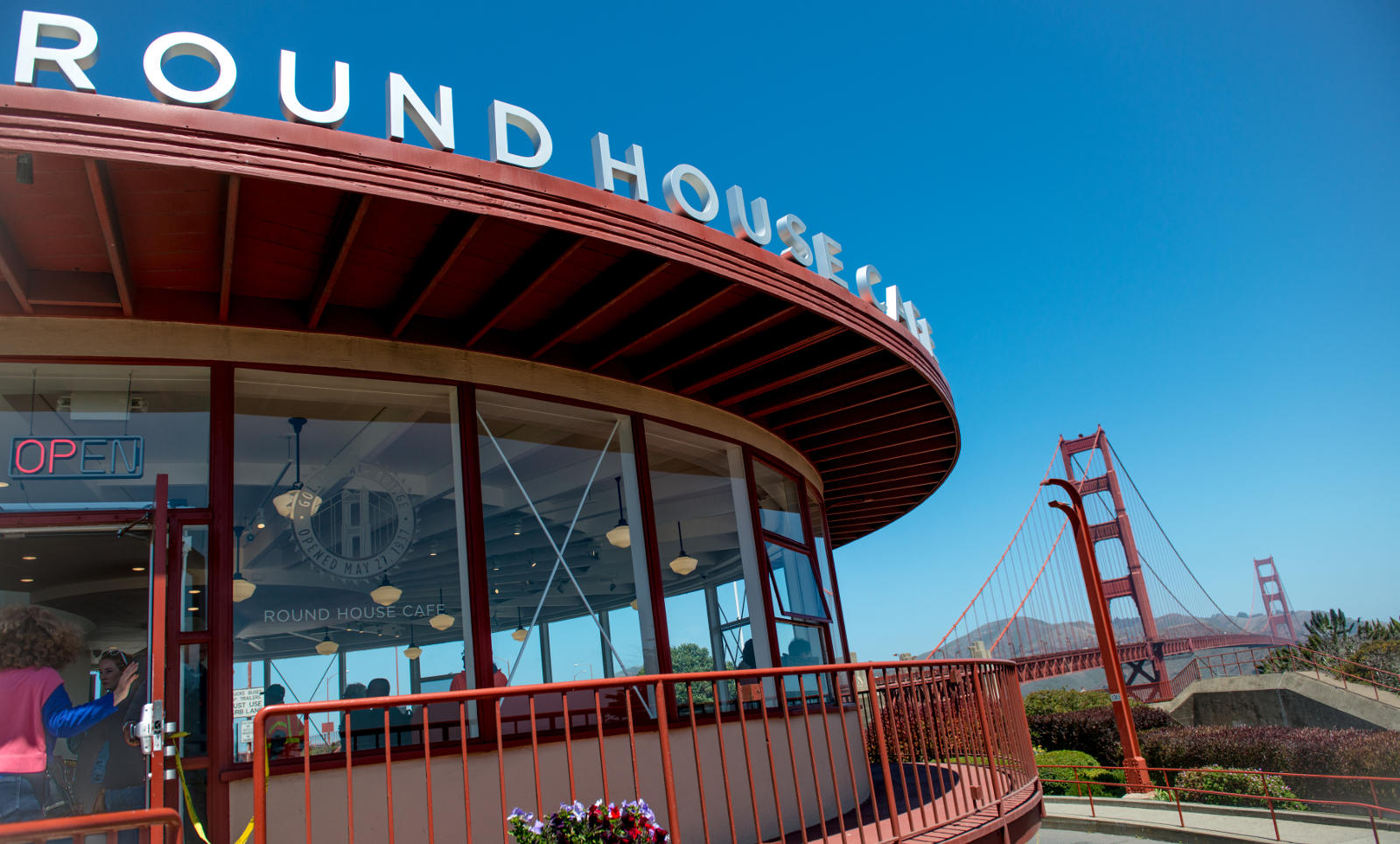 Round House Cafe
Paul Myers/Parks Conservancy
Shop at a Park Store
The mission of our retail program is to provide educational and interpretation opportunities while supporting the preservation of the Golden Gate National Parks. There's a perfect, park-specific gift waiting for you—or your loved one.
You—and the lucky gift recipient—will have the added satisfaction of knowing that the purchase helped inspire kids in our education programs, build new trails, and restore habitat for endangered species!
Find a Park Store or Visitor Center near you.
Tag us in your Instagram posts
While you're out exploring and documenting, tag us in your post (@parks4all) for a chance to be featured on our website!
April 8, 2019