at the Golden Gate Bridge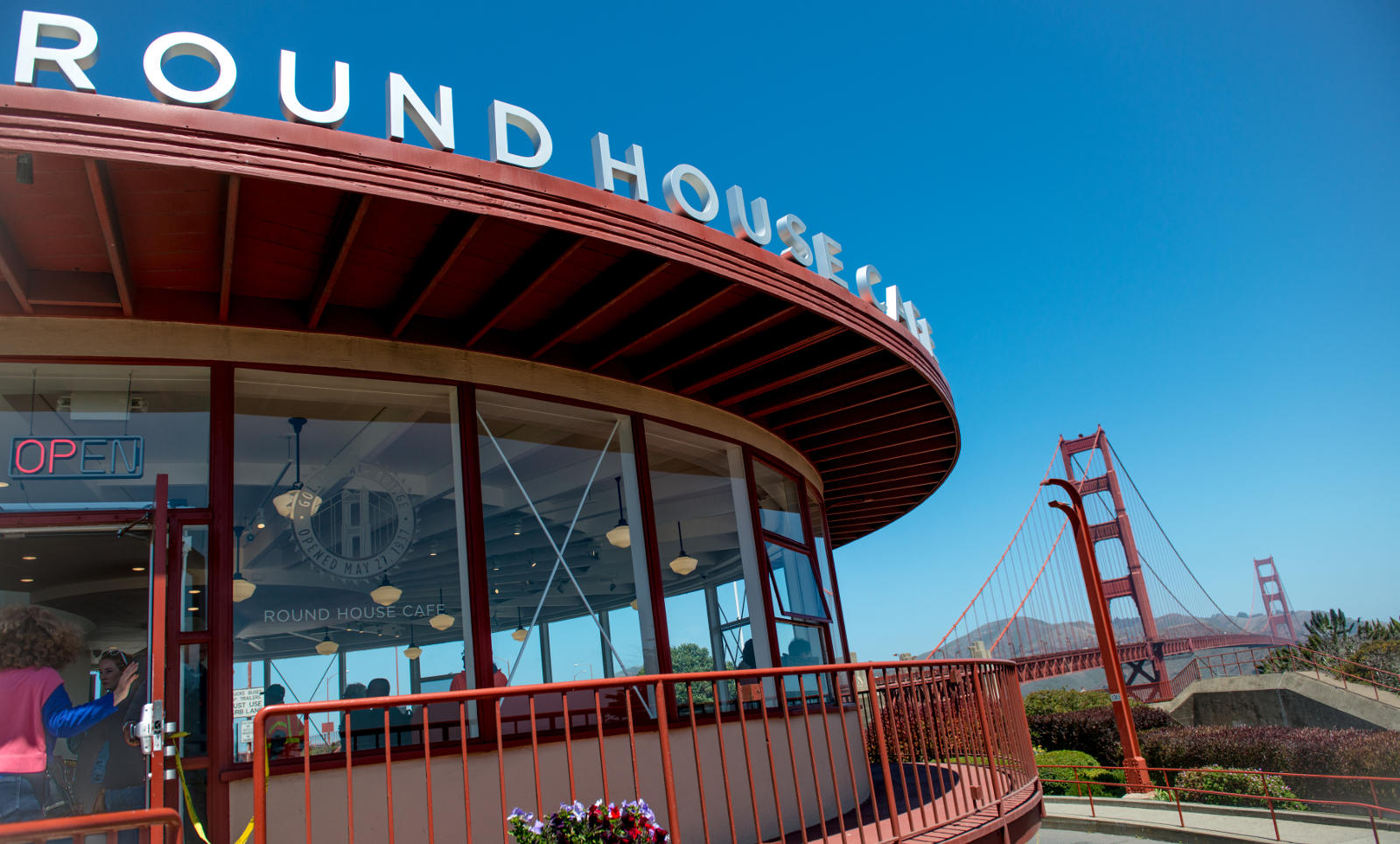 Round House Cafe
Paul Myers/Parks Conservancy
Equator Coffees is serving warming beverages and robust food options in the historic Round House Cafe! Stop by to enjoy some coffee or an espresso drink with a pastry, salad, soup, or sandwich, and some of the most spectacular views in the world.
The Round House Cafe first opened in 1938 as a diner, and you can see a historic photo in the space today. In 2012, as part of the celebrations for the 75th anniversary of the Golden Gate Bridge, the Parks Conservancy and our partners helped renovate the Golden Gate Bridge Welcome Plaza and opened the Golden Gate Bridge Welcome Center. Make sure to stop in to the Welcome Center to learn about the bridge's history and pick up a unique gift!
Parks Conservancy members can enjoy a member discount at the Golden Gate Bridge Welcome Center and a 30% discount on their first subscription with Equator Coffees. To take advantage of this special offer, enter code CONSERVANCY when ordering your first subscription at equatorcoffees.com.
Location:
Golden Gate Bridge Plaza, south end of Golden Gate Bridge.
Just a few steps up the roadway from the plaza parking lot and restrooms.
Just off the bike and pedestrian route over the GGB. Warm up and fortify yourself on your way over or back from the Bridge
Today's Hours: 8:30 am-4:00 pm
Sun - Sat:
8:30 am-4:00 pm