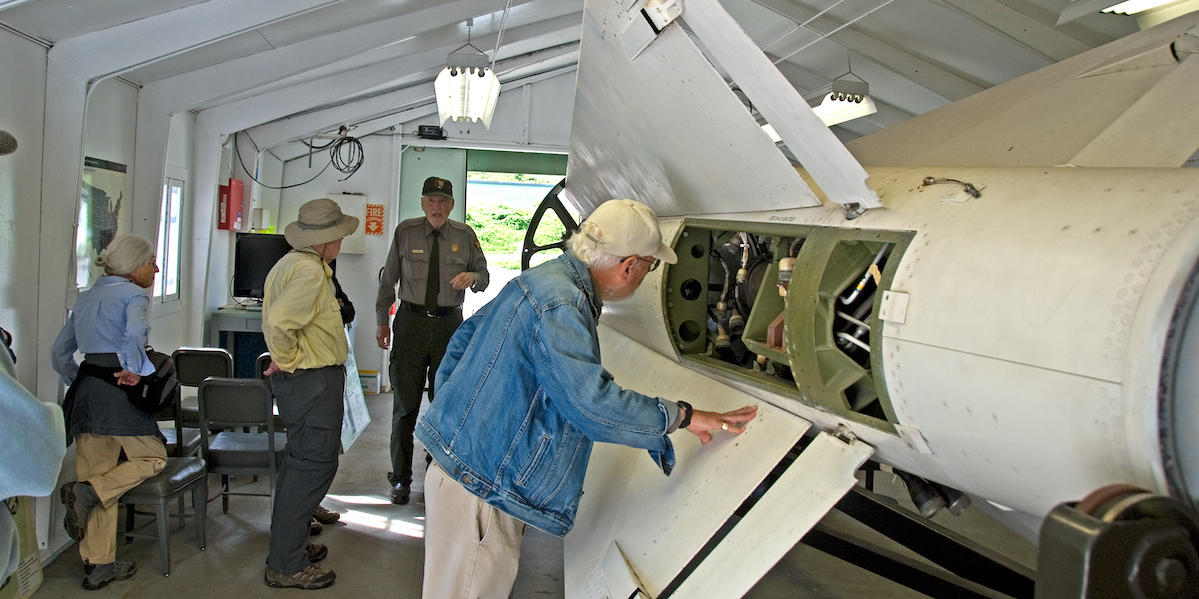 Visitors at the Nike Missile Site
Al Greening/National Park Service
Unique in the National Park Service, this restored Cold War anti-aircraft missile site has intriguing stories to tell.
On the first Saturday of each month, there is an open house featuring docents and Nike veterans interpreting different areas of the base.
For updated hours or tours, phone (415) 331-1453.
Buildings above ground are wheelchair accessible.
To learn more, visit www.nps.gov/goga/nike-missile-site.htm.
Past Event Dates
Sat, 12/01/2018

12:30PM

-

3:30PM
Sat, 11/03/2018

12:30PM

-

3:30PM
Sat, 10/06/2018

12:30PM

-

3:30PM
Sat, 09/01/2018

12:30PM

-

3:30PM
Sat, 08/04/2018

12:30PM

-

3:30PM
Sat, 07/07/2018

12:30PM

-

3:30PM
Sat, 06/02/2018

12:30PM

-

3:30PM
Sat, 05/05/2018

12:30PM

-

3:30PM
Sat, 04/07/2018

12:30PM

-

3:30PM
Sat, 03/03/2018

12:30PM

-

3:30PM