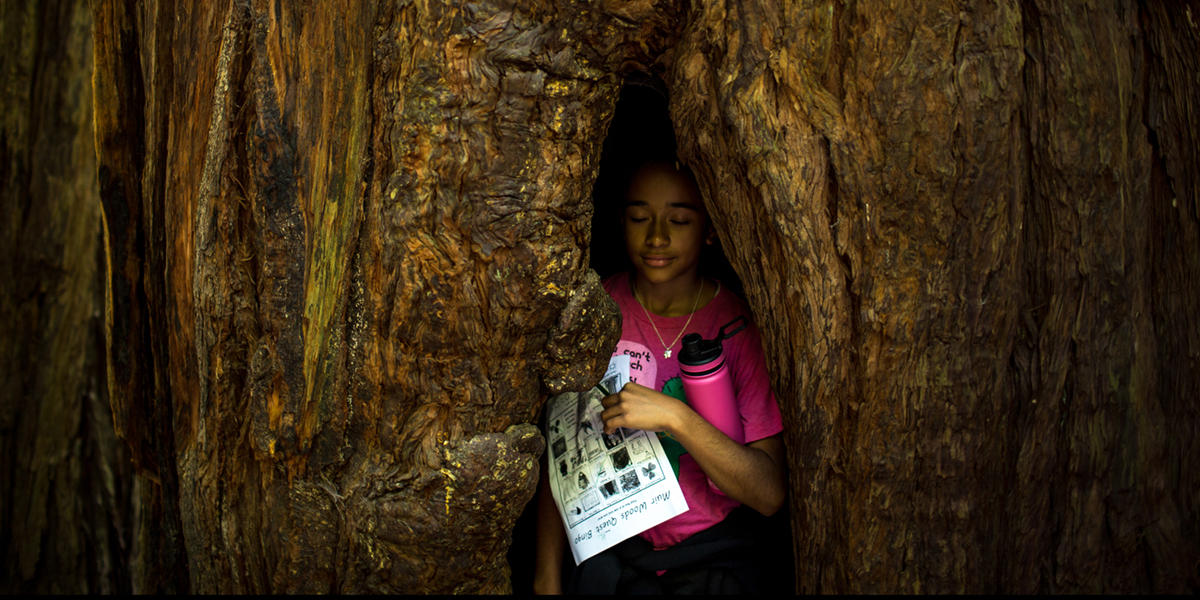 On a hike with Latino Outdoors in July, 20 community members walked from Camp Alice Eastwood to Muir Woods. At one point, a young girl and her family took turns listening to this redwood tree. "Close your eyes and feel what it is like to be the heart of a tree," a ranger said. It was a magical moment with the family. They really were in awe of the strength and stature of the tree, feeling the scars left from a fire in the distant past. And they imagined all that the tree has experienced.
Paul Myers/Parks Conservancy
Women have played an often overlooked role in shaping Muir Woods' story. Join a ranger for an hour long walk in the forest to learn about their contributions. This walk will celebrate lives and achievements of the women helped shape Muir Woods.
Past Event Dates
Fri, 03/08/2019 11:00AM

-

Sat, 03/09/2019 11:55AM