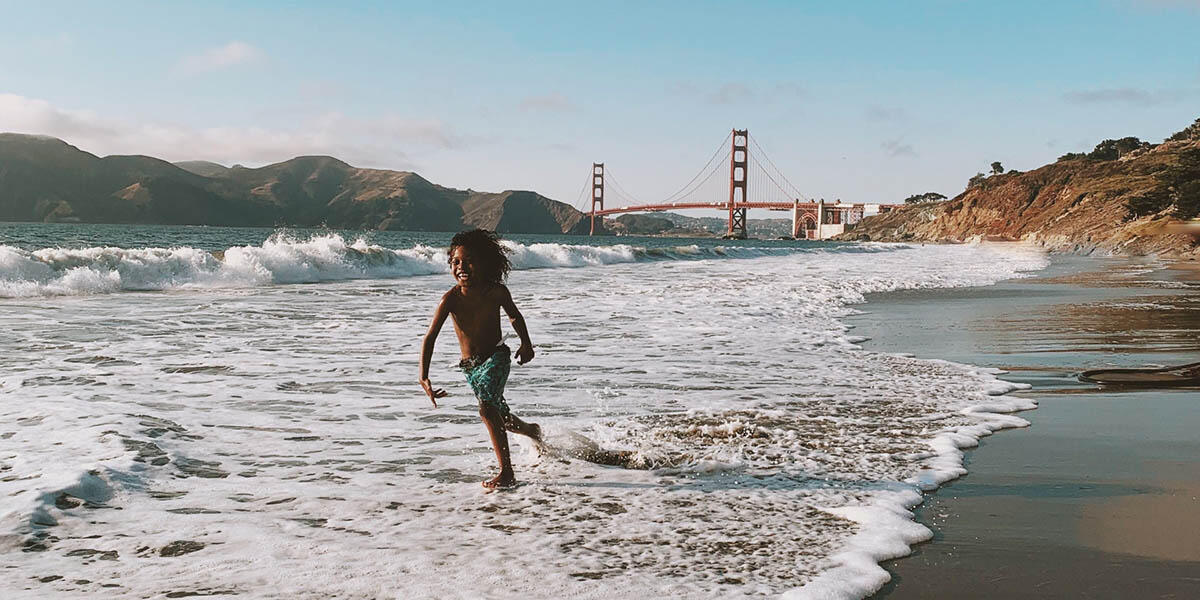 The My Park Moment photo show in the Presidio features images taken by people in parks like this one taken by Francess Santos.
Courtesy Francess Santos
Parks belong to all of us – they're where we gather to play, celebrate, and spend time with those we care about.
The free My Park Moment photo show features people from all backgrounds across America loving their favorite parks.
More than 400 images are on view outdoors in the Presidio at four locations. The selections, picked by distinguished creators and community leaders, are from everyday park goers, kids, and even professional photographers. The exhibition captures the beauty of the great outdoors and the joy that time in nature can bring.
Come enjoy a day in the Presidio and get inspired to make your own new memories at the new Presidio Tunnel Tops when it opens in spring 2022.
This show is presented in a collaboration between New York based nonprofit Photoville, the Golden Gate National Parks Conservancy, the Golden Gate National Recreation Area, and the Presidio Trust.
An Exhibition Guide, Route Map, and the Virtual Exhibition listing all photographers will be available on the Presidio Tunnel Tops website on Sept. 1.
Past Event Dates
Wed, 09/01/2021 12:00PM

-

Thu, 09/02/2021 5:55PM