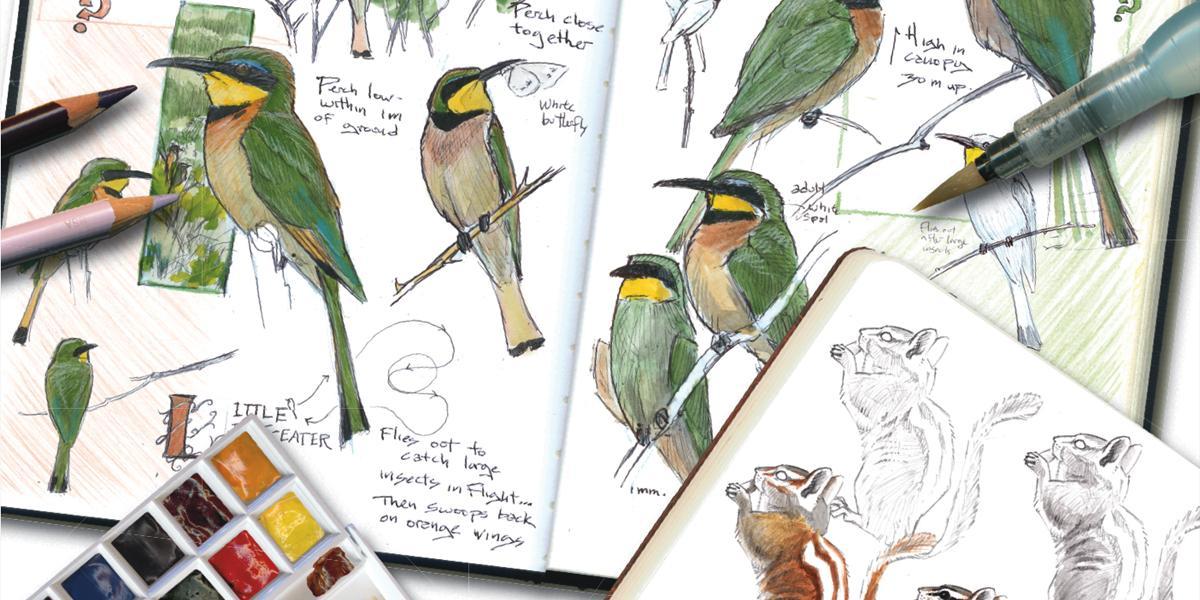 John Muir Law's Nature Journal Club
John Muir Laws
The waterbrush is an amazing little tool that revolutionized the way I paint, sketch, and journal. They make the logistics of watercolor, watercolor pencils, water-soluble pencils, or water-soluble pen washes easier in the field.
In this class, you will explore techniques with watercolor and soluble pens and pencils that will help you quickly add color and value to your sketches. learn how to make a waterbrush graded wash, use soluble pens and pencils for fast value studies. Learn to wrangle watercolor pencils. And learn how to use the Kuretake flat brush to get easy, amazing and beautiful effects. I will have some Pentel waterbrushes for sale but I am not sure I can get the Kuretake brushes in stock before the class. I suggest ordering one now to bring to the workshop. Heck, get two so you can give one to a friend.
Tools to bring if you have them:
Sketchbook
Pentel Arts Aquash Large Fine Point Waterbrush
Kuretake Fude Water Brush Pen, Flat Type, 2 Heads (KG205-70)
Watercolor set
Watercolor Pencils (water-soluble pencils). If you do not have any, consider a small set of Faber Castel Albrecht Durrer watercolor pencils-- they are a little more expensive, but really good.
Water soluble graphite pencil
Pilot razor point pen (or other water-soluble fiber tip pen)
A rag, or a section of an old cotton sock
All ages and experience levels are welcome.  $20 suggested donation.
Note: We're at our alternate location next to the Warming Hut in the Presidio -- Building 989. If your type in 983 Marine Drive into Google Maps it will get you close; otherwise, please use the custom map link below to get to the location.
For a google map to the meeting location, click here >>
Please note: Park Academy classes are meant as a special perk for volunteers, members, and employees. If you do not work for the Golden Gate National Parks, are not a member, or have not volunteered with us in the past year, a donation is encouraged. Volunteer or become a member today!
Past Event Dates
Tue, 01/14/2020 12:30PM

-

Wed, 01/15/2020 1:55PM