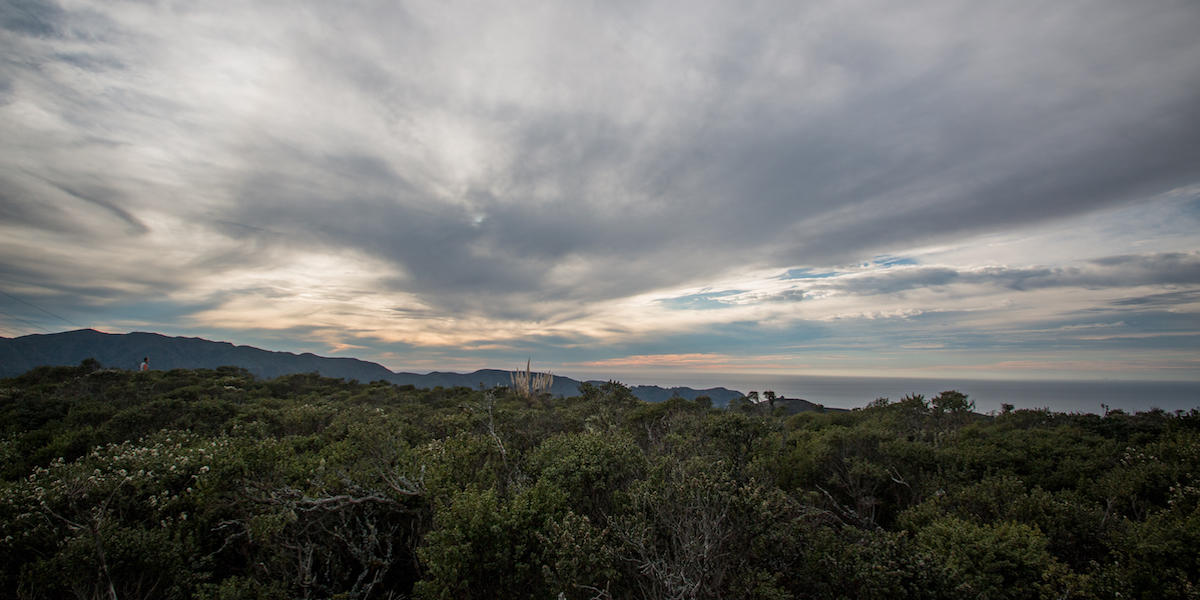 Sunset on Sweeney Ridge
Ryan Curran White/Parks Conservancy
Perched above Pacifica, the windswept hillsides of Sweeney Ridge give vista-hungry visitors a wide range of views around every corner while providing sensitive habitat for threatened and endangered species. For more tips, go to parksconservancy.org/explore-our-parks.
Find this trail
Sweeney Ridge Trail is a strenuous hike that opens up to views upon views. If you're lucky, you might get a glimpse of the isolated Farallon Islands to the west. This trail is a mixture of paved and dirt fire roads. The easiest way to access Sweeney Ridge Trail is parking at Sneath Lane gate and hiking 1.8 miles of the park site's eastern face to the top. Don't forget water and sun protection!
Volunteer
Help grow the southern parklands! Join our plant-growing efforts by volunteering at the Fort Funston Native Plant Nursery every Saturday from 9:30 am—12:30 pm Check for updates at parksconservancy.org/volunteer.
Keep out an eye for…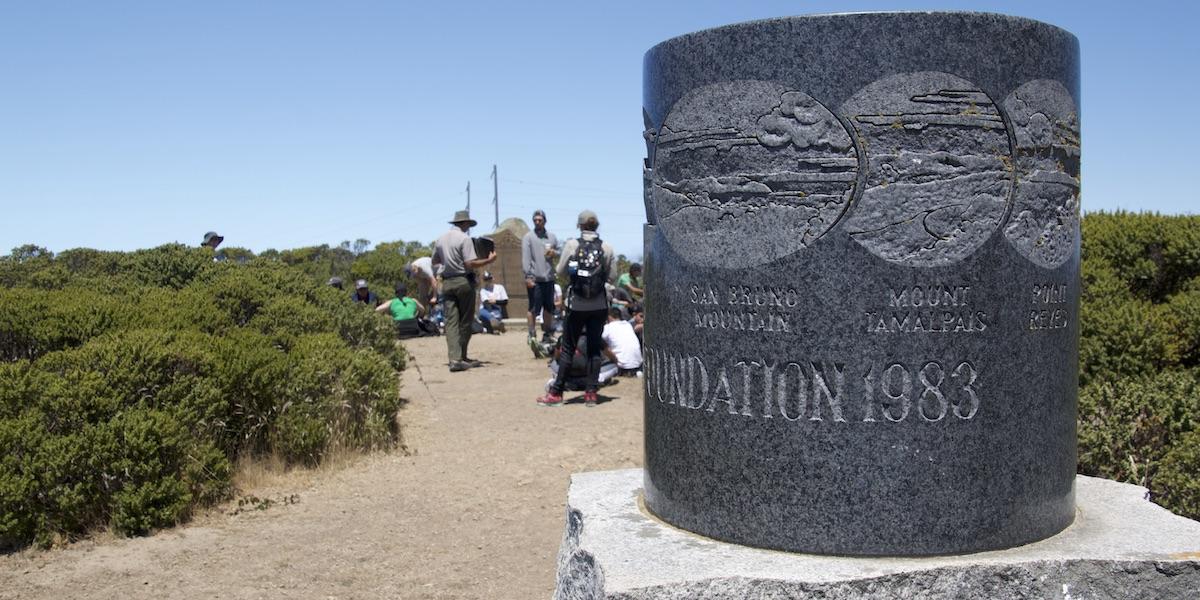 Plaque with information on the European discovery of San Francisco Bay during the Portola Expedition in 1769.
Ryan Curran White/Parks Conservancy
Atop Sweeney Ridge's crest, keep your eyes open for a cylinder-shaped plaque with information on the European discovery of San Francisco Bay during the Portola Expedition in 1769. That year, Captain Gaspar de Portola and his party came from San Diego in search of Monterey Bay, but they landed too far north.
Before the Portola Expedition, Sweeney Ridge was the indigenous land of the local Ohlone and Ramaytush tribes. The National Park Service is working on reinterpreting the signage at the site to honor this history.
Today, the discovery site has no structures, giving visitors an unabridged view of what indigenous cultures and explorers saw all those centuries ago.
Stewardship Success Story
Sweeney Ridge is a habitat for federally endangered Mission blue butterflies. The Mission blue requires a larval host plant and appropriate nectar plants in a coastal grassland habitat. The Parks Conservancy grows plants at our Native Plant Nurseries to help reinvigorate the Mission blue population. From June to July, our Habitat Restoration Team will visit Sweeney to manage invasive plants.
History Tidbit
During the tensions of the Cold War years, as a part of strategic coastal defense, the U.S. Army constructed and operated Nike Missile Sites throughout the lands that now make up the Golden Gate National Parks. Remnants of the Cold War-era Nike Missile Site SF-51 are still visible along Sweeney Ridge Trail to this day.
Please use caution when exploring these sites.
September 20, 2019