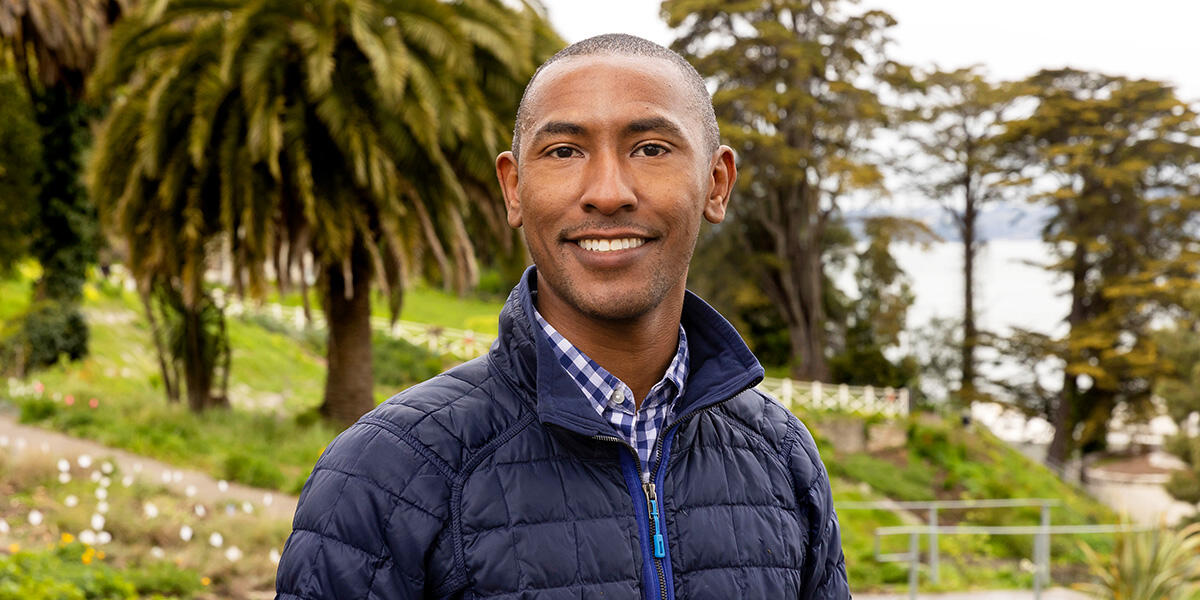 Parks Conservancy board member Shane Douglas was appointed to the National Park System Advisory Board.
Brittany Hosea-Small / Parks Conservancy
Shane Douglas is an advocate for America's public lands and for getting people into the outdoors. He's been a member of the Parks Conservancy Board of Trustees since 2018, and was recently appointed to the National Park System Advisory Board.
The board advises the Secretary of the Interior and the NPS on Park System matters, and has a regulatory role in recommending new National Natural Landmarks and National Historic Landmarks. Board members also provide recommendations on the historic significance of proposed National Historic Trails. Shane leads operations and is a General Manager at AllTrails, and also sits on the board of Outdoor Afro. We caught up with Shane to ask how all his park work overlaps: 
How do you feel about being appointed to the National Park System Advisory Board, and what are the areas you'll be looking to focus on? 
I'm honored by the opportunity and excited to get to work. 
A good mentor of mine always reminds me there are many ways to serve and give back. The National Park System Advisory Board is a way for me to provide perspective on recommending new landmarks by being a voice for communities and cultures that have been in the outdoors, but haven't always been represented in the narrative of our great public lands. 
I'm looking forward to learning more about Secretary Haaland and Director Sams' priorities for the board to figure out where I can add the most value. That said, I plan on using my experience setting strategic plans, launching products that help consumers, and building operational functions to thrive at scale. And I'm personally interested in the role technology can play in fighting climate change in national parks, so that's an area I'd like to explore. 
And finally, I'd like to acknowledge the many folks within the Parks Conservancy family—Chris Lehnertz, Greg Moore, Katherine Toy, Michele Gee, Randi Fisher, Milton Chen, and others—who supported me in the process of joining the Advisory Board. 
How does your work at AllTrails and on the Outdoor Afro board intersect with your work IN the GGNRA? 
Each organization is focused on getting more people into nature and incorporating stories of underrepresented groups into their core work. 
During my five years on the Parks Conservancy board, I've been excited to see the expansion from building parks to prioritizing how we bring new people into the parks. It's important to continue grappling with the hard questions of who has access, how we can create inclusive spaces, how programming reflects the communities who visit the parks, and more. 
Additionally, my board experiences have positioned me to structure and operate successful public-private partnerships. AllTrails helps people to find their way outside with detailed reviews and inspiration from a global community of trail goers. As the GM of AllTrails' Public Lands program, I get to hear directly from land managers on how we can make their day-to-day better and help visitors have safer experiences through technology and data. 
Why are national parks so critical, especially in a place like the Bay Area? 
When I'm in nature, I'm usually with family and friends. A solo walk or hike is great and these were especially powerful for me during Covid when I was thousands of miles away from loved ones. But my fondest memories in nature happen with others.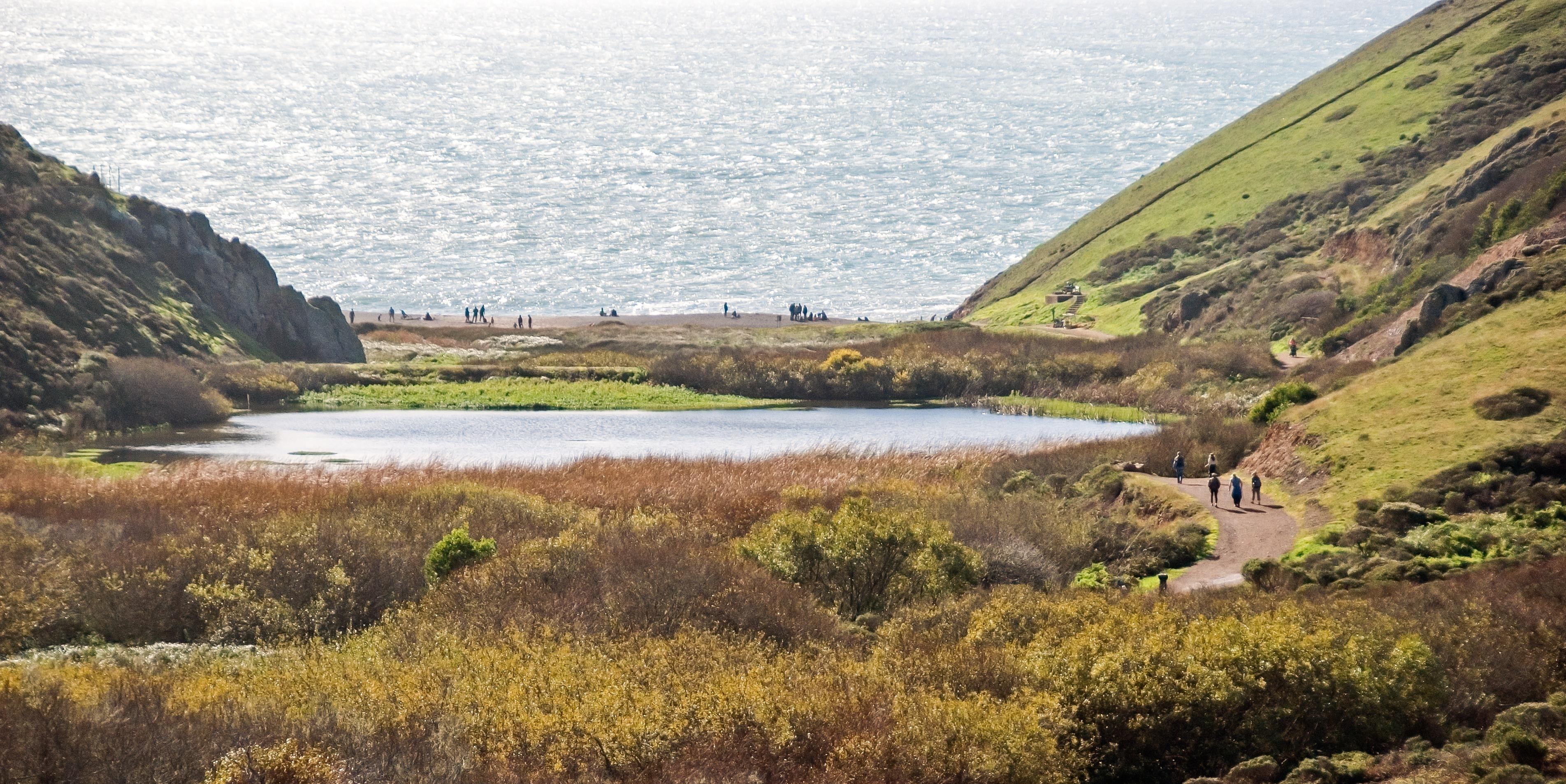 View over Tennessee Valley toward the beach and ocean
Al Greening/National Park Service

National parks, especially those in the Bay Area, allow for me to have those moments of connection with my community. From biking in the Marin Headlands to hiking in Tennessee Valley, the national parks of the GGNRA became the hub for so many great experiences and memories. 
How have national parks been important in your own life? 
My experiences as a child at a local park have been critical to helping me become such a strong proponent and supporter of the national parks. When I was five years old, I'd play across the street in my town's open space. While it's seemingly very different from a national park, with gentle rolling hills and maybe a dozen trees across a few acres, this ground was everything to me. I learned how to walk, run, play, and have fun in this "park." 
In the years since, I've searched out the national parks as places of awe during times when I wanted to better understand myself. After finishing graduate school, I road tripped from California to Texas with a stop at the Grand Canyon, pausing to consider how I could build a high-impact, socially responsible career. Later, I went to the Grand Tetons with friends to learn how to fly fish on the Snake River, taking time to reflect on how I could form deeper connections within my family. 
In each moment, the beauty and complexity of the national parks was the backdrop for something greater, an opportunity for me to connect with my community. These places make it easy to reflect, recharge, and form new memories. 
Now that I'm a father with a young child of my own, I find myself spending more time in my neighborhood's small parks. I'm hopeful for him and his future, and want to do whatever I can to ensure that parks of all sizes continue to be special places for him and his generation. 
What's your favorite trail in the GGNRA? 
The Cypress Trail and Dipsea Stairs (on AllTrails, of course). There's no feeling like crossing the Golden Gate Bridge full of anticipation for a great hike with my wife and our friends. I love how the trail is heavily shaded in many parts and switches from the beautiful neighborhood streets into a tree-lined hike. I'd always celebrate the end of my hike by grabbing a beer and some food from downtown Mill Valley. 
August 25, 2023