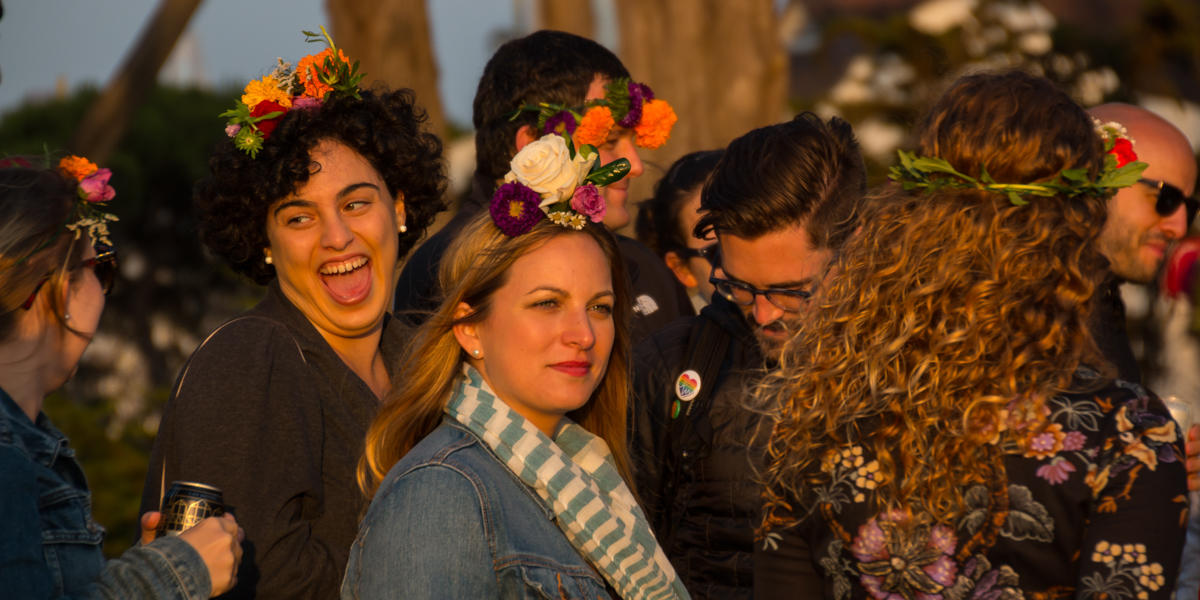 Laughing with friends at a Trail Mixer "happy hour"
Curran White/Parks Conservancy
It's time to tickle your funny bone! Sure, the parks can inspire reflective moments and everlasting memories, but these special places can also be hilarious in their own way.
"What did the raptor say when his mate laid a snowy plover egg?" Get the answer—and more groan-worthy yolks (err, jokes)—as we share some of our classic #ParkPuns in celebration of International Joke Day on July 1.