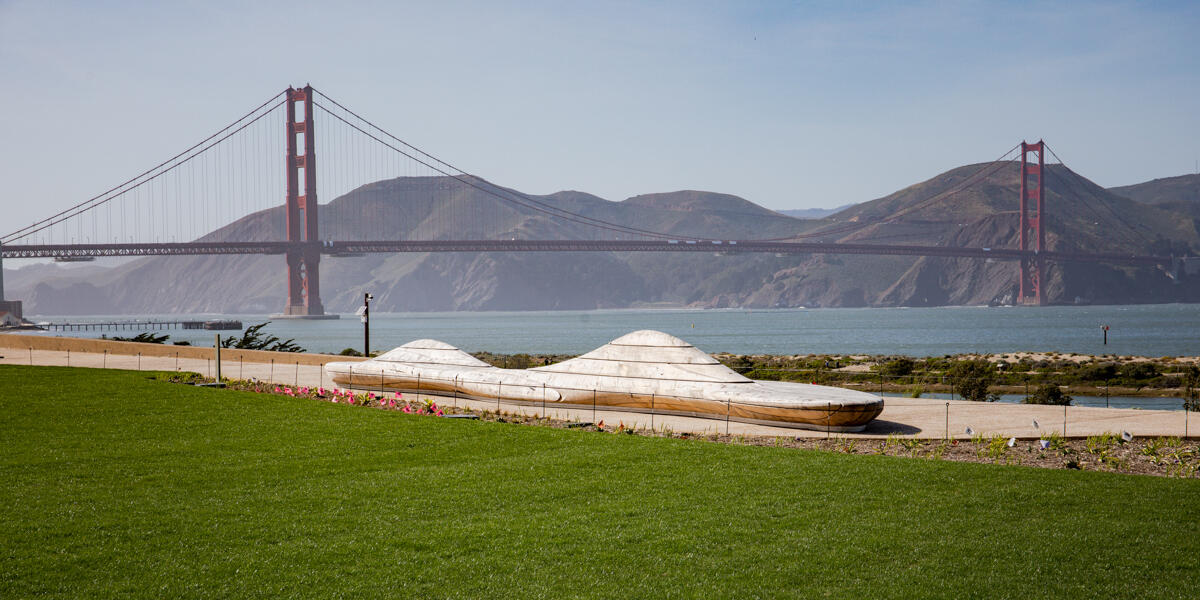 These iconic benches at Presidio Tunnel Tops were made from cypress trees that toppled in the Presidio.
Ryan Curran White / Parks Conservancy
Cliff Walk at Presidio Tunnel Tops
Explore this wheelchair-friendly and accessible path at the edge of the hillside–30 feet above Crissy Field–to see amazing panoramic views from three scenic overlooks. It's like you're on top of the world! Along the way, relax and lay back on beautiful, one-of-a-kind driftwood benches made from fallen Presidio cypress trees.
Presidio Tunnel Tops is a 14-acre national park experience situated atop the Presidio Parkway tunnels, connecting Crissy Field to the Main Post of the Presidio with spectacular views, welcoming spaces for friends and family, and lots of things to do. Built by the community,  for the community, we're grateful to the donors and Parks Conservancy members who helped bring this vision to life. Learn more about Presidio Tunnel Tops.