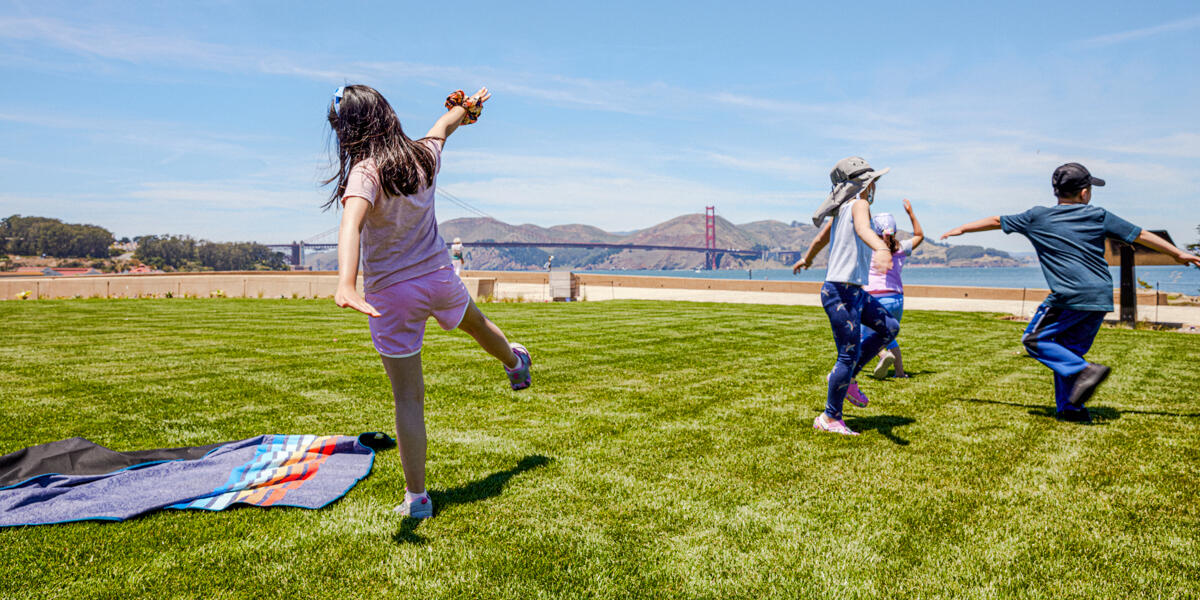 Lots of open air and room to roam at the Presidio Tunnel Tops lawns.
Rachel Styer / Courtesy of the Presidio Trust
Meadows at Presidio Tunnel Tops
Toss out your blanket on one of several big lawns surrounded by tall grass and gardens. This is a great place to read a book, fly a kite, picnic, or just enjoy the sun and views. Golden Gate Meadow is the biggest gathering space at Presidio Tunnel Tops. Consider renting nearby Anza Meadow for a special gathering.
Presidio Tunnel Tops is a 14-acre national park experience situated atop the Presidio Parkway tunnels, connecting Crissy Field to the Main Post of the Presidio with spectacular views, welcoming spaces for friends and family, and lots of things to do. Built by the community,  for the community, we're grateful to the donors and Parks Conservancy members who helped bring this vision to life. Learn more about Presidio Tunnel Tops.