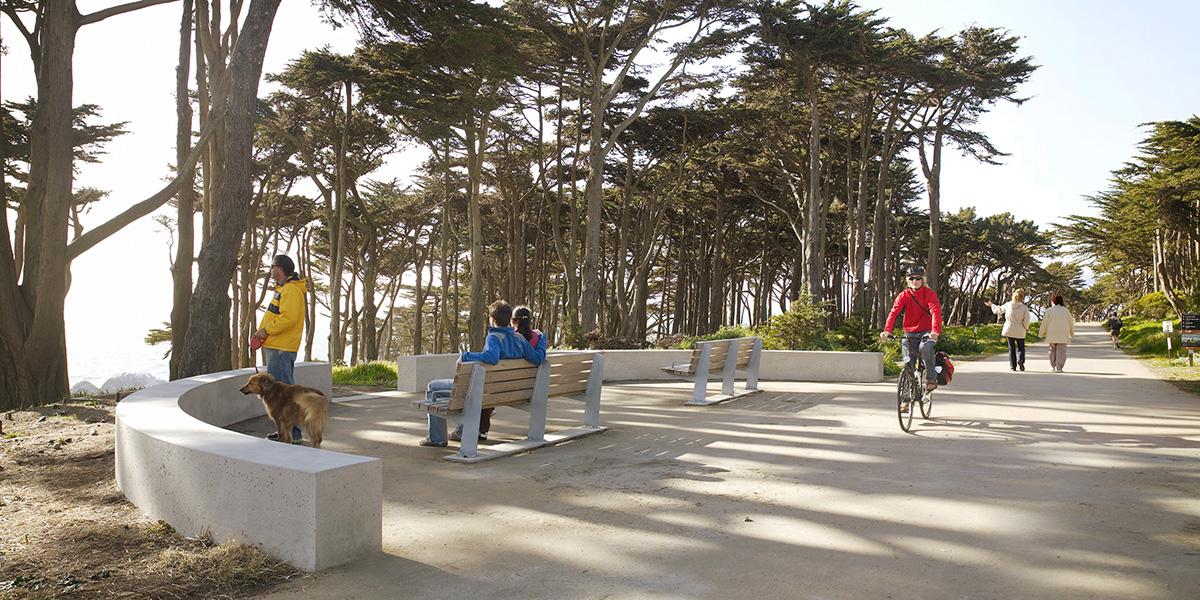 Lands End's numerous trails and overlooks are enjoyed by thousands of visitors each year
Michal Venera/Parks Conservancy
The National Park Service and the Parks Conservancy work together to enhance visitor access, protect and restore natural and historic resources, and tell the amazing stories of this richly layered site.
 
Lands End holds an important place in both Ohlone and San Francisco history, having been a Native American fishing ground, a treacherous coastline for doomed ships, and home to an amusement park and swimming facility. This part of the Golden Gate National Parks lies in a unique environment where fresh water meets the Pacific Ocean, and it supports several critical habitats.
 
Restoration of the native landscape continues at Lands End. Recently completed trails and overlooks have created a safer and more scenic experience for visitors. Interpretive elements embedded in the striking landscape help tell the story of this site. These efforts have been enhanced by the new Lands End Lookout visitor center, which includes a park-themed bookstore, café, and other amenities.
 
You can learn more about these projects below.
The Lands End Lookout welcomes visitors and orients them to the rugged landscape and evocative human stories contained within this site's panoramic views.
Six overlooks along the California Coastal Trail at Lands End offer places to pause and enjoy breathtaking vistas of the Ocean, Golden Gate Bridge, and Marin Headlands.