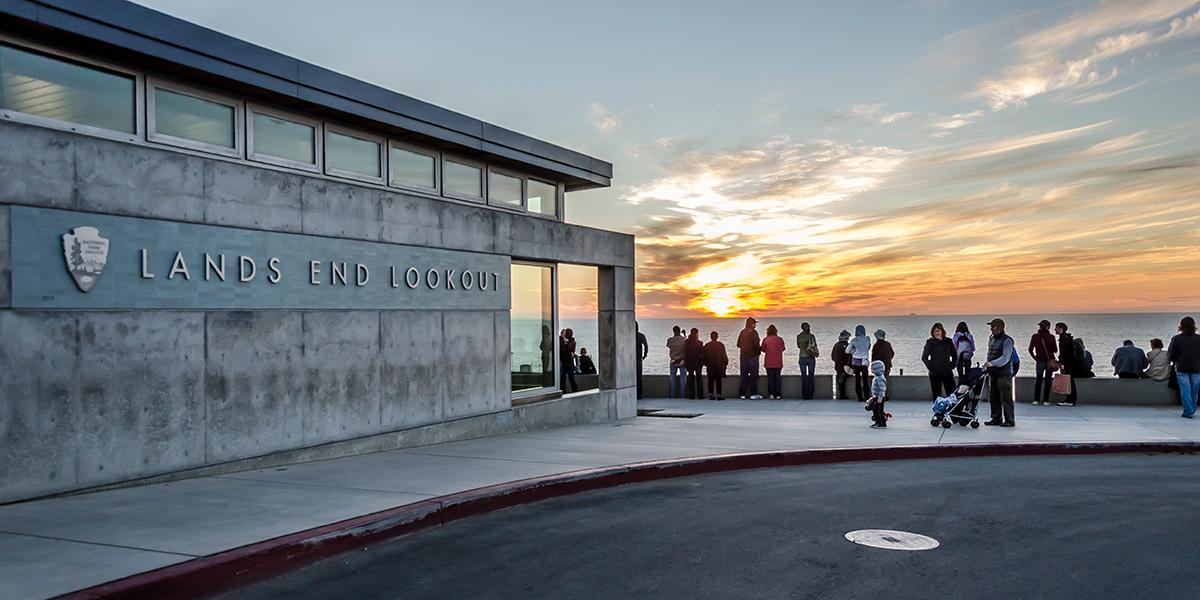 The Lands End Lookout is a gathering place for the thousands of visitors and locals that flock to this site each year
Alison Taggart-Barone/Parks Conservancy
Opened in 2012, the Lands End Lookout includes a visitor center, park-themed bookstore, and café, which provide the visitor amenities that had been long recognized as a need at this site. The 4,150-square-foot building also hosts special events and unique public programs.
The Lookout brings together the cultural and natural stories of Lands End, and serves as a starting point for exploring the trails that stretch out into the landscape. It also builds upon other recent site improvements, including ADA-accessible links to the Coastal Trail system, a trailhead, vista points, and nearby habitat restoration projects. 
The Parks Conservancy and National Park Service drew upon the strengths of the Alcatraz interpretive store and the Warming Hut at Crissy Field for the project's design. They also focused on creating a minimal carbon footprint and the smallest possible impact on the landscape. Taking advantage of the site's location, the design makes the Lookout appear partially submerged into the hillside, avoiding any disruption to the site's treasured panoramic vistas.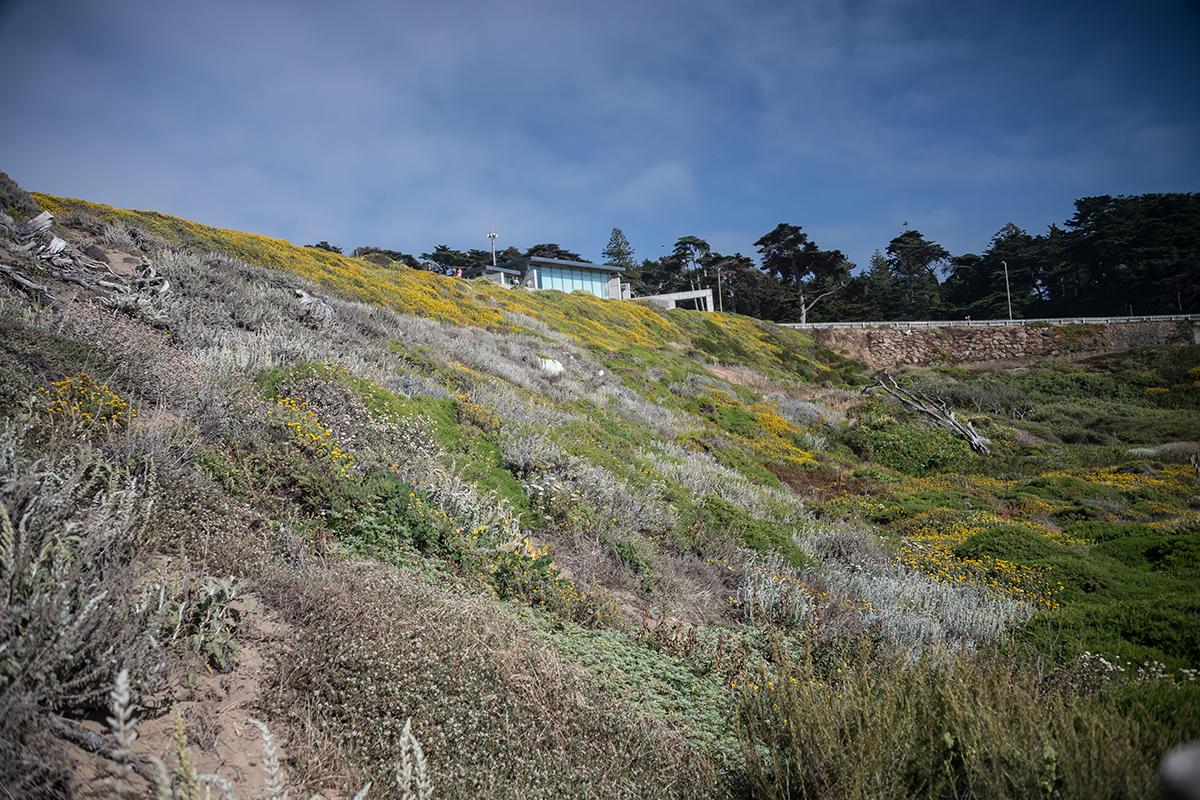 The Lands End Lookout blends into the landscape while offering sweeping views of restored habitats and the Pacific Ocean
Alison Taggart-Barone/Parks Conservancy
Not only do the Lookout's design and operation follow the highest principles of environmental sustainability, the café showcases locally sourced organic food provided by the Cliff House. Proceeds from the café and interpretive bookstore support ongoing stewardship and education programs at Lands End.
Every Saturday, a group of dedicated volunteers is joined by others who just drop in for the day to continue to help restore and beautify Lands End. Learn more about how you can join them to continue to protect and restore this national park treasure!
Thanks
In addition to donations from thousands of individual Parks Conservancy members, and dedicated volunteers, this project has received support from the following:
Richard and Rhoda Goldman Fund
Horace W. Goldsmith Foundation
Lisa and Douglas Goldman Fund
California Coastal Conservancy