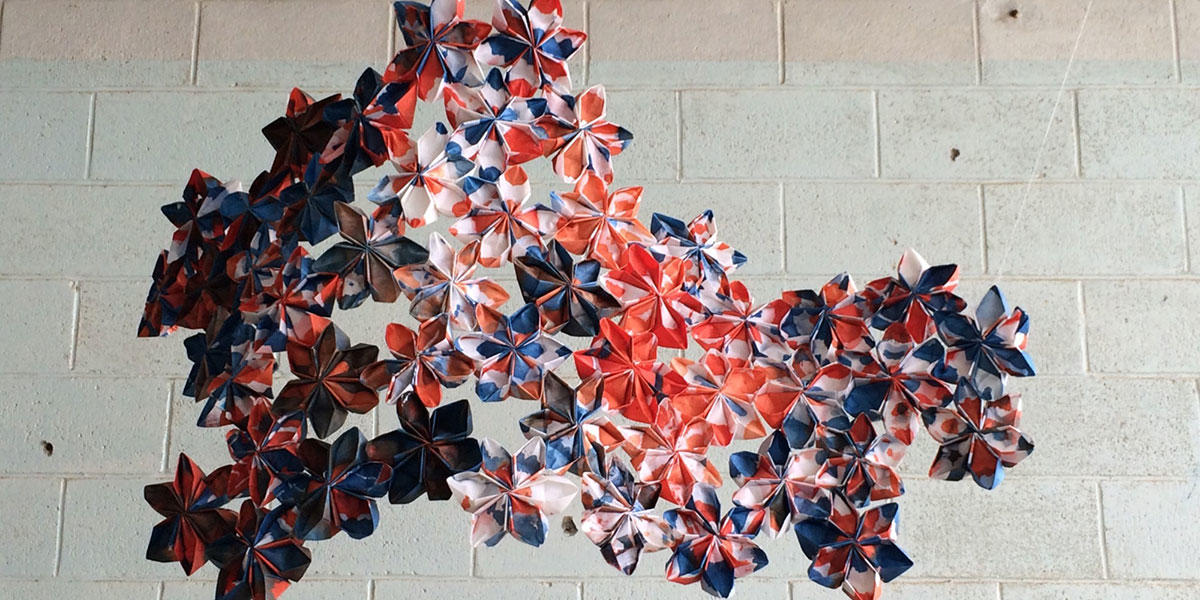 Enfolding Families. Collaboration by Dee Morizono and Lilli Lanier.
Ruth Morgan
Community Works West is an organization dedicated to empowering individuals, families and youth affected by incarceration. Through artistic expression Community Works West has been leading restorative justice programs and exhibits for communities in the San Francisco Bay Area. Executive Director and celebrated documentary photographer Ruth Morgan has collaborative with visual artist Dee Morizono to curate a site-specific installation of compelling large format photographs, video diaries, and multi-media artwork that challenges assumptions about people behind bars and their families. Incarcerated men and women and children of incarcerated parents contributed to the exhibit, in partnership with the National Park Service on Alcatraz Island, part of Golden Gate National Recreation Area. The exhibit was hosted by Project WHAT!, a program of Community Works focused on raising awareness about children with incarcerated parents with a long-term goal of improving services and policies that affect these children.
To learn more about Community Works West and this exhibition, visit communityworkswest.org.