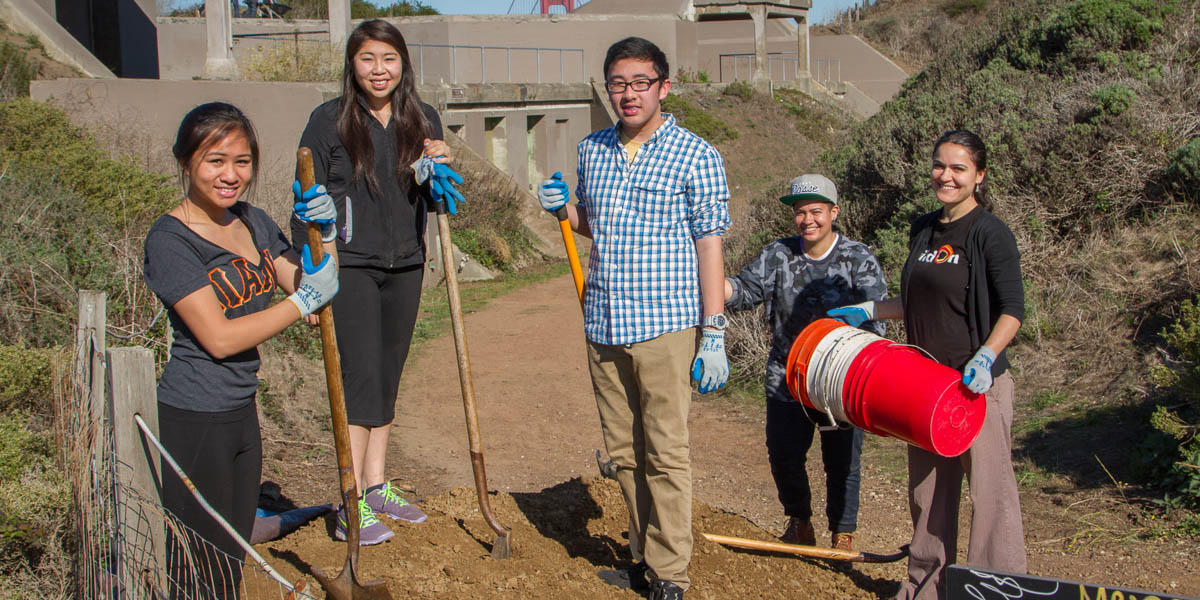 Teens Working on Batteries to Bluffs Trail
Kirke Wrench/National Park Service
Teens on Trails is a volunteer program designed uniquely with high school students in mind: our volunteer work days are hosted on school holidays!

Our goal is two-fold: we welcome students to cool park sites where we'll provide some education, snacks, and good times—and in turn, much-needed work gets accomplished on our park trails. Students can use the volunteer hours gained toward graduation requirements, while getting a behind-the-scenes look at their local national parks.
Wondering what kind of difference Bay Area youth can make on our trails? Through Teens on Trails last year (2011), 185 youth volunteers contributed 669 hours (equivalent to one full-time staff member working for four months)! These students helped mend fences, fix beach access sand ladders, maintain boardwalks, restore native habitats, remove social trails, and build trail tread across the Golden Gate National Parks. Not too shabby for a "day off!"

The first volunteer day of the season falls on Columbus/Indigenous People's Day, October 8, at Fort Funston. View the event listing for all the details. Tell a teen you know, and help us spread the word for this great event!
October 27, 2012