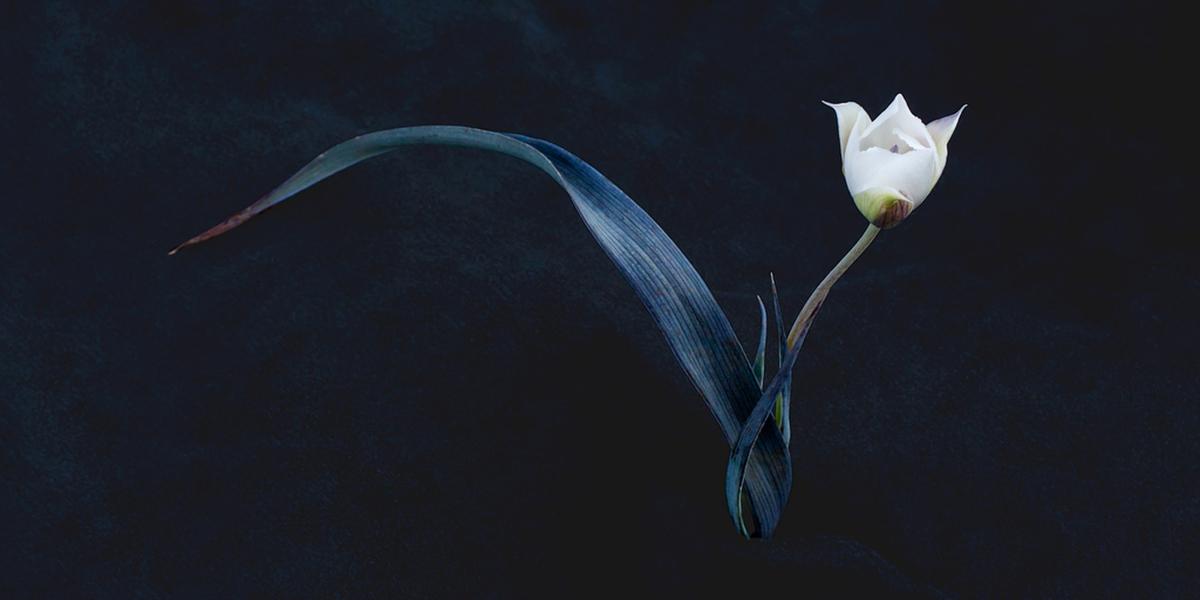 Oakland star tulip (Calochortus umbellatus), Marin Municipal Water District, Mt. Tamalpais
© Rob Badger and Nita Winter
Conservation photographers Rob Badger and Nita Winter have been capturing fine art photographs of wildflowers across America's Western public lands—from Death Valley to Colorado's San Juan Mountains—for more than 20 years. But they hope their beautiful images will leave a positive impact for many, many more.
"Wildflowers are a universal symbol of beauty; many people value them, and the magnificent places where they live," the photographers explain. "We use images of wildflowers, and the natural communities they're a part of, to attract attention to important climate and conservation issues. As artists and activists, we want to use our talents—and a subtle approach—to inspire action and positive change."
One hundred of their images are currently on display at the San Francisco Main Public Library's Jewett Gallery (through March 27, 2016). The free exhibition, "Beauty and the Beast: California Wildflowers and Climate Change," includes behind-the-scenes photos that reveal the photographers' process of creating artistic images in the field with natural light.
In the exhibit, there are also maps and informative essays aimed at empowering individuals with hope and concrete steps to mitigate the effects of climate change and habitat loss.
"Despite being 'protected,' wildflower habitats are being altered by irreversible climatic conditions alien to their region," Badger says. "As wildflowers disappear, many animals, birds, and insects that depend on them do as well."
The photographers' ongoing project "Beauty and the Beast: Wildflowers and Climate Change"—sponsored by Blue Earth Alliance—aims to use art to inspire action (for more information about the Wildflower Project, visit the website).
"Our mission is to use the power of visual storytelling to combine documentary art with the conservation, climate, and botanical sciences," the photographers explain. "We create an engaging educational platform that will inspire individual, community, and corporate action to reduce carbon pollution, reduce habitat destruction and species loss, and create a population the Earth can sustain."
If that bold vision doesn't inspire you, perhaps this sneak peek at the exhibition will. The selection below includes just some of the photographers' extraordinary images, captured at sites on Mt. Tamalpais and across the Golden Gate National Parks.
"We hope visitors will come away with a greater understanding and appreciation of the world-renowned floral diversity found in California's many unique ecosystems—as well as an understanding of how climate change and increasing habitat loss are threatening  Nature's fragile native plant communities and species," the photographers say.
"We hope you will be inspired to volunteer your time, plant natives, donate funds to help with species and habitat protection, reduce your carbon footprint, vote to protect the environment, enjoy the outdoors with respect, and encourage others to get involved," Winter adds.
This exhibition is sponsored by the Wallace Stegner Environmental Center, San Francisco Public Library, and Blue Earth Alliance. The Exhibit and Project are supported by the Golden Gate National Parks Conservancy, California State Parks Foundation, Marin Clean Energy, California Native Plant Society, Hahnemühle Photo Paper, Think Tank Photo, Ergodyne, and Friends of the San Francisco Public Library.
March 1, 2016