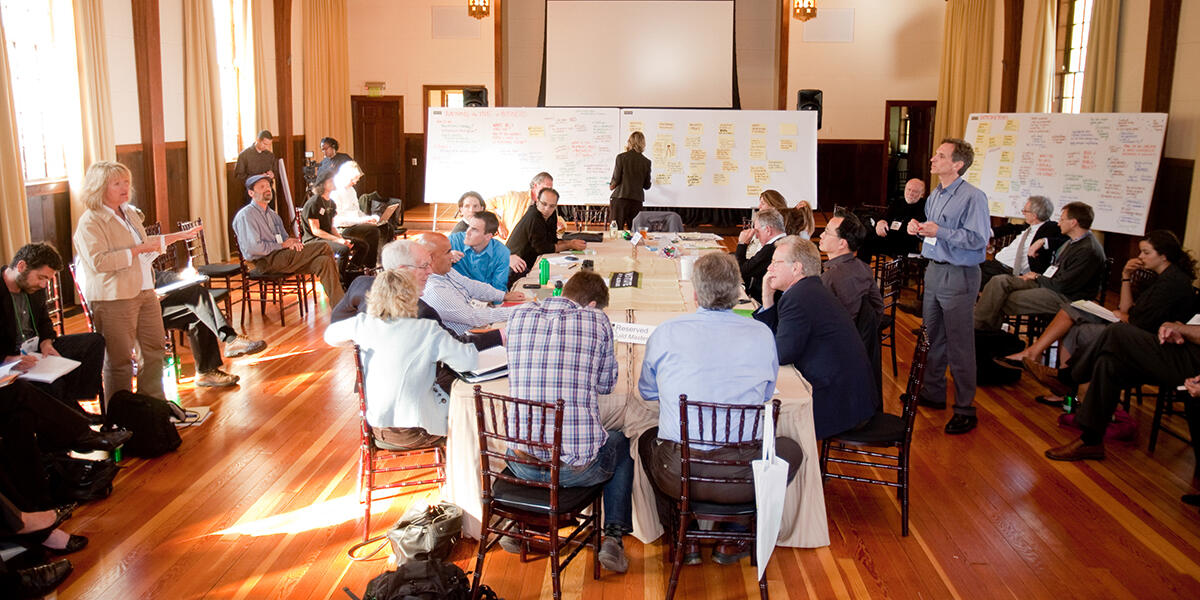 2009 Turning the Tide
Parks Conservancy
The Institute at the Golden Gate has had the privilege of hosting many fellows and interns throughout the past four years of building programs and driving action around environmental issues. This month, we're honoring the many professionals who have helped us research, write, strategize, and cultivate key relationships.
Over the years, the Institute has welcomed 28 individuals across many education and development programs to help us achieve our goals. In our inaugural year in 2008, a team of five MBA students from the Social Sector Solutions course at the University of California-Berkeley Haas School of Business Center for Nonprofit and Public Leadership, in partnership with McKinsey & Company, developed a marketing and business development plan to help launch the Institute's brand and empower us to build the large network we have today.
This team helped us determine who our key collaborators were, how we would launch our first communications, and what programs were needed in the environmental sector. In 2010, a second Social Sector Solutions team helped us map a "theory of change" and determine how we could best leverage our resources to drive impact and action by collaborating with cross-sector groups.
Starting in 2009, and in every year through 2012, the Institute received the help of Domestic Corps interns from the University of Michigan Ross School of Business Nonprofit and Public Management Center. The six interns from the program have helped us build a business plan, research health and wellness programs in parks, make connections with sustainable food providers in parks, and launch a Bay Area Healthy Parks Healthy People program.
The Institute also worked with the Coro Fellows Program in Public Affairs to host seven professionals over the past four years. These individuals guided us through our first social media and dissemination plan, our signature Turning the Tide conference outreach plan, our government sector outreach plan, and our youth environmental leader engagement plans.
The collective impact of these outstanding individuals will be embedded in the Institute's work for years to come. If you're looking for ways to bring fresh perspectives and valuable skills into your organization, or if you're hoping to work with mentors and gain new skills in the nonprofit, government, and social sectors, we encourage you to learn more about these programs and get involved.
Thanks to all of our interns, fellows, and MBAs who have helped the Institute build our capacity to drive action for a more sustainable world!
August 3, 2012