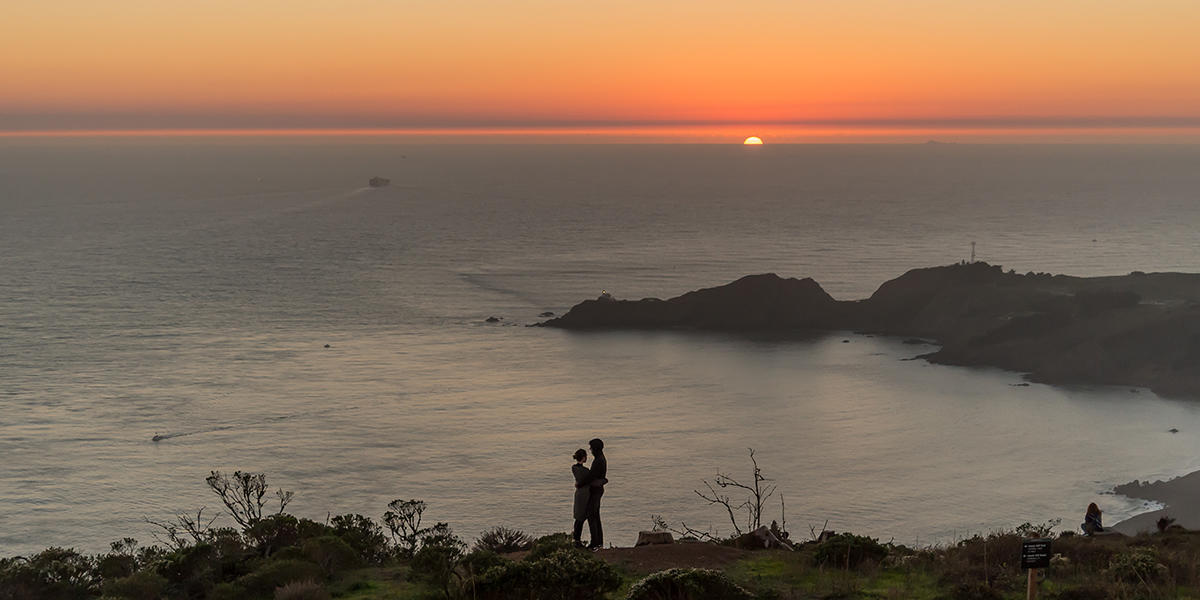 Point Bonita
Alison Taggart-Barone/Parks Conservancy
It's no surprise—ceremonial real estate comes at a premium here in the Bay Area. And the Golden Gate National Parks have some of the best spots in town, at some of the most competitive prices. If the parks hold a special spot in your life, consider holding one of your life's most special moments in the park.
The parks are a great place to say your "I do's", as they often hold meaningful places in our hearts for reasons other than recreation. One bride-to-be chose to honor her recently passed father, a former park wildlife biologist at Glacier National Park, by saying her wedding vows in her local national park.
This very memorable beach ceremony was held at Crissy Field, under the cypress grove. It is not only memorable for its touching story, but also because it was the first ceremony to be powered by solar energy here in this park.
The park plays host to numerous ceremonial events each year; in 2012, the majority of them were held at Sutro Heights, Muir Woods, Point Bonita, and Crissy Field. If you prefer a site that's a little less mainstream, check out this map with information on all the other available ceremonial sites in the park. Can't wait to get married in the park? Learn more here.
And if you're looking to pop the question, the Golden Gate National Parks offer an endless variety of romantic nooks for the perfect proposal (here are a few of our favorites).
Head out to the parks today to find your special spot to share with your special someone!
February 27, 2013