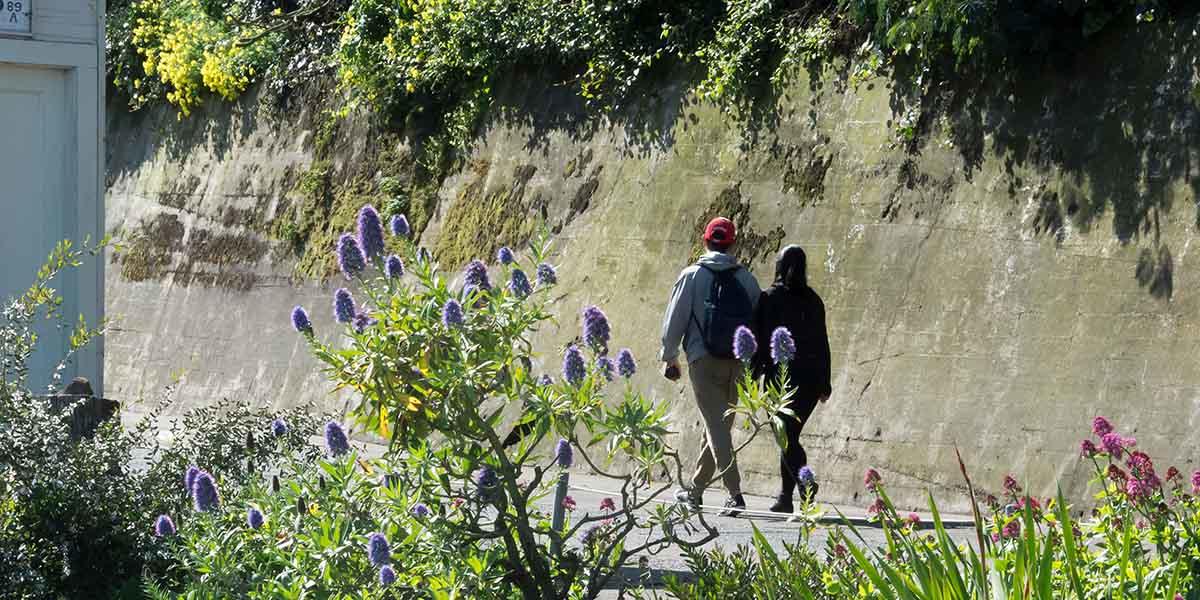 Visitors walk up to the Alcatraz Cellhouse past the Alcatraz Historic Gardens.
Alison Taggart-Barone / Parks Conservancy
Become a friend of the gardens! With funding to sustain the gardens over time, visitors to Alcatraz will always be able to experience the beauty of these historic gardens. Funding is needed for staff, tools, soil, plants, repair work, and visitor information. Through restoration, maintenance, and garden interpretation, millions of visitors have learned how inmates and Alcatraz families were inspired by the rewards of horticulture.
The Carola Ashford Alcatraz Gardens Fund was established in memory of the Garden Conservancy's energetic and passionate Alcatraz Gardens project manager, who died February 24, 2009. Learn more about or donate to this fund.