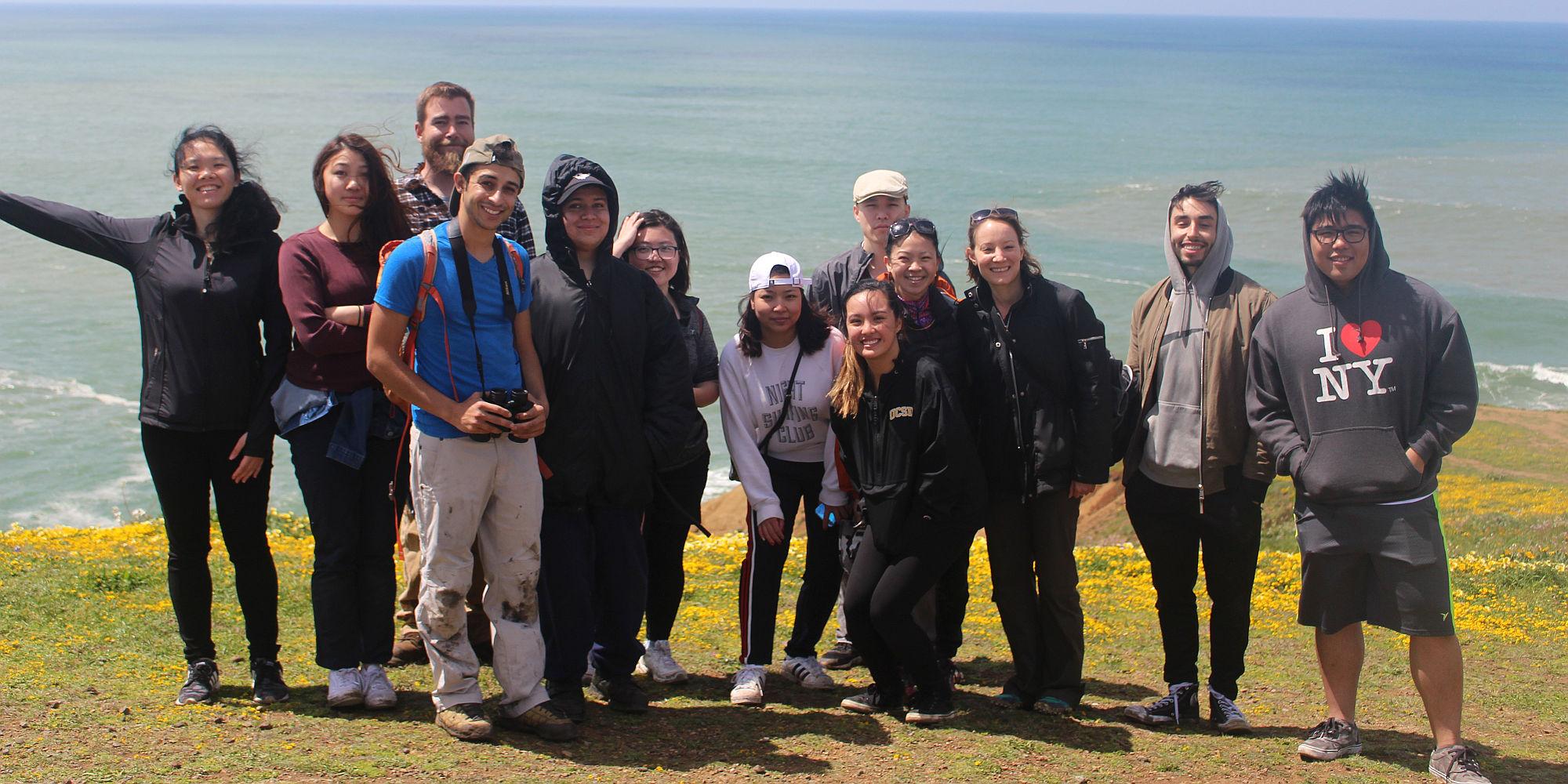 City College of San Francisco students enjoy the wildflowers and sweeping views at Mori Point at the end of a fun program weeding
Rosie Frederick
Are you interested in supporting the natural world while learning about nature's relationships, getting to know your fellow classmates, and having fun in your local national park? Join us for a morning of stewardship and connection to help build a resilient home for the park's many local plants and animals. You can either meet us in the park or take the free shuttle from the CCSF Science Hall (limited spots available). We will provide drinks and snacks!
Below are the opportunities available for Fall Semester 2023, including a little description of the site.
____________________________________________________________________________________
City College of San Francisco (CCSF)
 
Upcoming Volunteer Days
Please follow these steps to register for a project:
Browse the schedule of upcoming volunteer days below.
Each volunteer day will have 2 registration options - one for joining the shuttle from CCSF (limited spots available) and another for getting to the site yourself.
Click 'Register here' for either the shuttle or getting there yourself on the volunteer day you'd like to attend.
Please note - if you are taking the CCSF shuttle, meet in front of the science building at 9:15 am (8:15 am for the September 23rd Ocean Beach project).
 
_____________________________________________________________________________