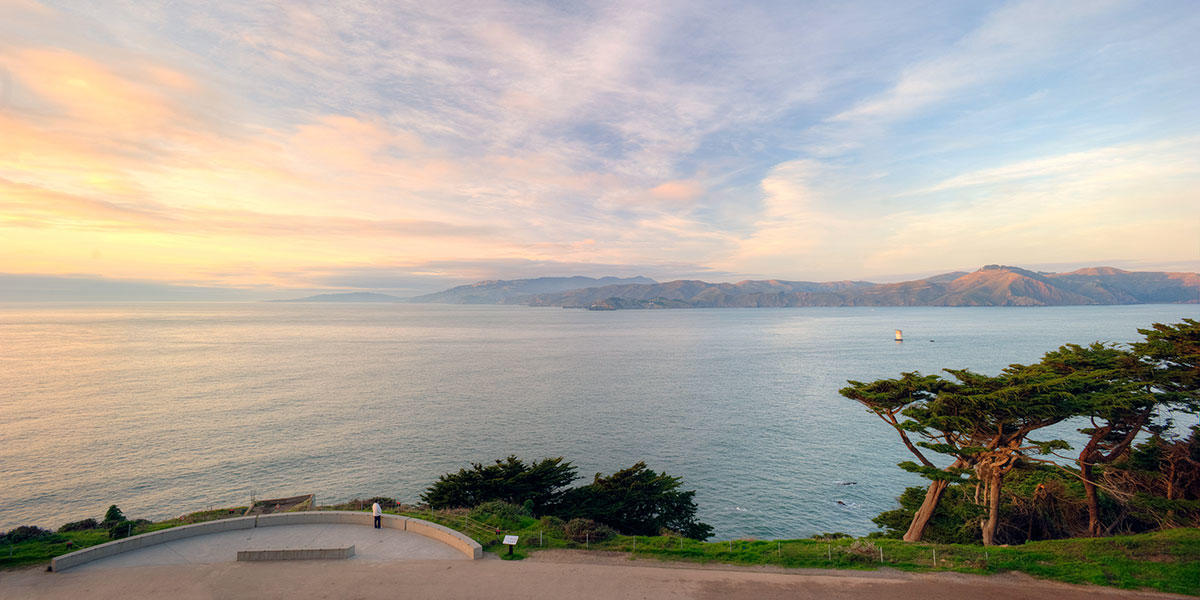 Lands End
Mason Cummings/Parks Conservancy
2007 | Lands End | Audio 
Free
Przyblyski's interactive piece, in collaboration with fellow artist Mitche Manitou, investigates Lands End through a guided audio tour, installation, and companion booklet. The sixteen tracks take the listener through sites in San Francisco's most western shore. An anonymous time traveler sent by the Bureau of Urban Secrets narrates the tour, documenting the site's history and events to come. The investigation takes you through the foggy waters of Sutro Baths and the steep sloping trails that curve between trees and along the angular rocks.
The time traveler describes various locations and the mysteries hidden within them, the changes that they have endured and monumental moments that defined their futures. Another narrator, Ryan Verzaal, assists the tour by providing hints and insight to the time traveler's fate. Historical quotes are sprinkled generously throughout the accompanying booklet, giving a dynamic experience. Suggestions like the following combine humorously the real and fantastical: "To ensure maximum spatial/temporal stability, time travelers are advised to stay on the trail." As in her later piece Lover's Line, Comings and Goings asks the visitors to delve into the stories as characters themselves.
Comings and Goings was presented through the partnership of Southern Exposure Gallery and the Golden Gate Parks Conservancy.